How to Make Cherry Cheesecake Dip
This post may contain affiliate links.
Cheesecake is one of my family's favorite desserts. Cherry cheesecake, strawberry cheesecake, we love them all. I recently ran across a recipe for cherry cheesecake dip, and knew I had to give it a try. It looked so easy to make (much easier than making traditional cheesecake), and it looked like a great dessert to throw together for holiday parties.
This dessert would go well along side other simple desserts at a holiday party. Guests just spoon some of the cheesecake dip onto their plate and eat with graham crackers. Or, like my husband, you can fill your bowl with graham crackers and place the dip on top, making your own cheesecake!
Related Article: Strawberry Shortcake Cupcakes
If you want to make a different flavor of cheesecake dip, just substitute strawberry pie filling, blueberry pie filling, or any other pie filling you would like for the cherry pie filling.
Cherry Cheesecake Dip Recipe
Ingredients:
8-oz. package cream cheese, softened
10-oz. container Cool Whip whipped topping
1 cup plain yogurt
1/2 cup sweetened condensed milk
1 20-oz. can cherry pie filling*
You can substitute a one quart jar homemade canned cherry pie filling for the can of cherry pie filling.
Related Article: Texas Sheet Cake
Directions:
Note: This recipe works best if the cream cheese is room temperature. If the cream cheese is too cold you will have a hard time getting all of the lumps out (ask me how I know).
Beat together the cream cheese and whipped topping until they are well mixed. Beat in the yogurt and sweetened condensed milk.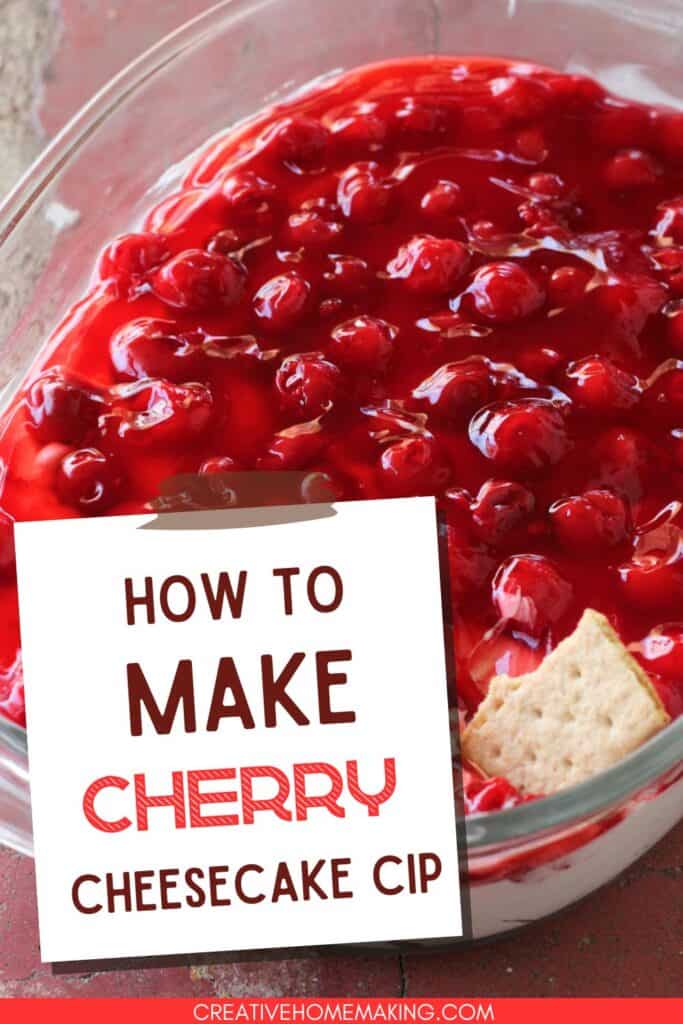 Spread the cream cheese mixture into a serving dish.
Spoon the cherry pie filling on top of the cream cheese mixture.
Serve this cherry cheesecake dip with graham crackers, vanilla wafers, or pretzels. You can serve it right away or you can refrigerate it for several days ahead of time.
If you want to lower the fat and calories in this rich dessert, just substitute low fat or non-fat yogurt, whipped topping, and cream cheese for the regular fat versions.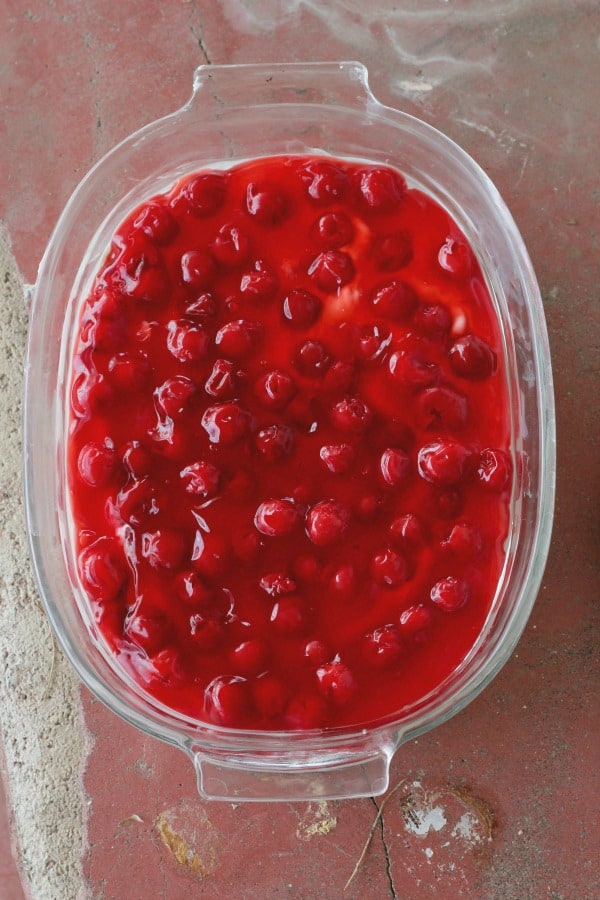 Related Recipes
Follow my Christmas Recipes & Crafts board on Pinterest.