I love digging out grandma's old recipes. Especially during the holiday season, it's fun to make recipes that mom and grandma used to make for Christmas many years ago.
This post may contain affiliate links.
I remember when I was a teenager trying to make divinity for the first time. I was excited for the challenge. A challenge it was, but it was well worth the effort, because it turned out amazing.
It seems like tastes have changed over the years and my kids don't seem to enjoy the same holiday treats that I did as a kid (of course I haven't made all of them either!).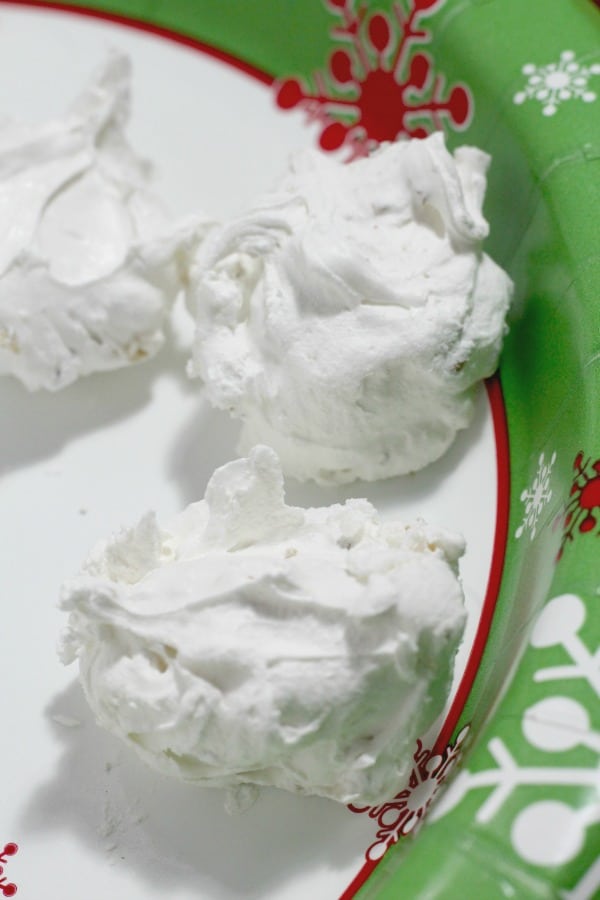 This year I decided to try making divinity again, just to see if I could. I'll admit, this isn't the easiest recipe to make, but if you follow the recipe exactly, and I mean exactly, it will turn out perfectly.
Well, my divinity did turn out beautifully, and it turns out that my family loves it. Tomorrow I will be running to the store to get some more corn syrup!
Ingredients:
2 egg whites
Pinch of salt
3 cups sugar
1/2 c. corn syrup
2/3 c. cup cold water
1 tsp. vanilla extract
1 cup walnuts, chopped finely*
You can chop the nuts for this recipe by hand, but if you don't already have a nut chopper like this one, then you really need to have one of these nut choppers in your life. They are very inexpensive and make chopping nuts for recipes like this one a breeze!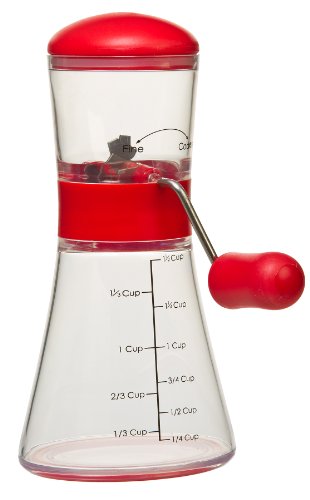 Prepworks by Progressive Nut Chopper with Non-Skid Base, GFNC-2 Removable Base Perfect for Salads, Sundaes, Cookies, Brownies and More!

Mix the sugar, corn syrup, and water in a medium sauce pan and boil to hard ball stage (260 F). You can measure the temperature with a candy thermometer like this one. Hard ball stage means that if you drop a small amount of syrup into a bowl of very cold water, the syrup will form a hard ball.
While the sugar is heating up, beat the 2 egg whites in a small bowl with a pinch of salt until the egg whites form stiff peaks. Stiff peaks stay in place, a soft peak will fall to one side.
It will take at least 5 minutes to achieve the stiff peaks. This step is important. Also make sure that there is NO egg yolk from the eggs in the bowl. This step will only work with pure egg white and salt.
When the syrup in the sauce pan reaches 260 degrees F, slowly pour the hot syrup (in a very fine stream) into the mixing bowl while you continue to mix the egg whites.
If you are using a hand mixer you will need an extra set of hands to help you with this step. You do not want to pour the syrup all in at once.
Continue beating until the mixture thickens and loses its glossy shine. Your mixer will start to have a hard time mixing. When your mixer starts to slow down, turn the mixer off and stir in the chopped nuts and vanilla extract.
Spoon the mixture by teaspoonfuls onto wax paper. Do this step as quickly as possible as the mixture will start to harden quickly. The candies should be completely hardened in an hour or so.
Store your divinity in an airtight container. Makes about 5 dozen small pieces of candy.
More Holiday Candy Recipes
Follow my Christmas board on Pinterest.