If you are having trouble with gnats in your indoor plants, there are a number of ways to get rid of them naturally. Because gnats are so attracted to vinegar, one easy way to get rid of gnats is to use apple cider vinegar.
This post may contain affiliate links.
How to Make a Gnat Trap
One way to get rid of gnats that are invading your houseplants is to create a gnat trap. This trap is also successful in killing fruit flies. Use a pint or quart sized mason jar and fill one half of the way with apple cider vinegar. Add a couple of drops of Dawn dish soap to the apple cider vinegar.
Related Article: Gnat Spray for Indoor Plants
Place a piece of cheesecloth on top of the jar and secure with a rubber band. You can also use plastic wrap, and poke a few holes in the plastic wrap with a toothpick. The gnats will fly in through the holes and get stuck in the dish soap and drown. If you don't have a mason jar, you can also use a small glass bowl.
Place your gnat trap near your houseplants and replace occasionally with new vinegar and dish soap.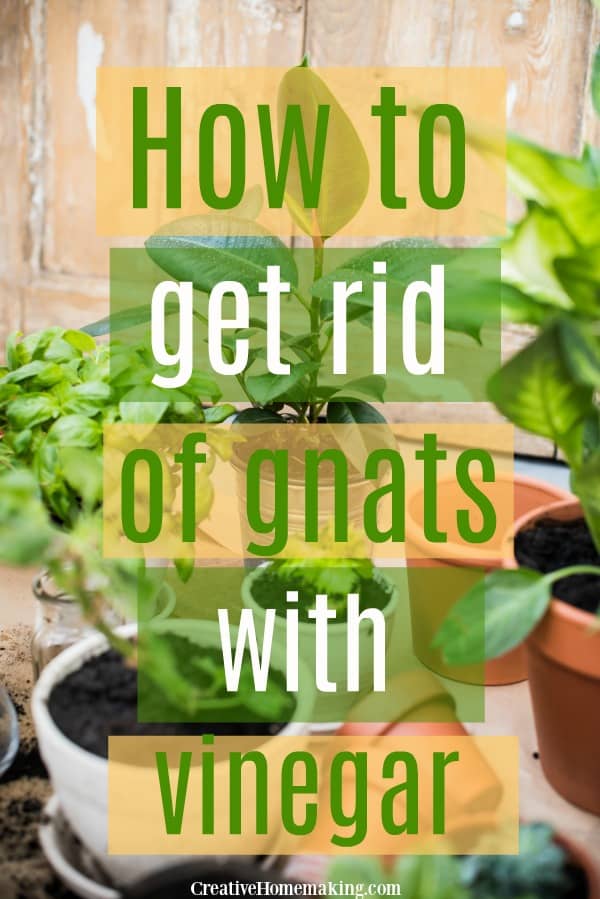 How to Make Gnat Spray
If you want to make your own gnat spray, just fill a spray bottle with one cup water, 1 tbsp. apple cider vinegar, and a couple drops of dish soap. You can use this spray to kill gnats anywhere you see them, including on your houseplants.
If all else fails you can also try these easy gnat sticks you can order from Amazon. Many people have had great results using these gnat sticks to trap and kill gnats on their houseplants.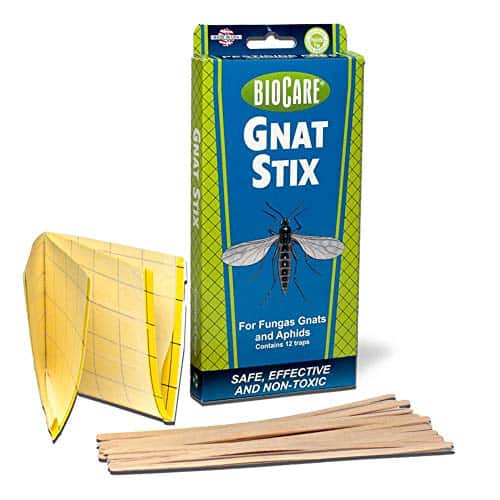 BioCare Gnat Stix Indoor Traps for Fungus Gnats and Aphids, Nontoxic and Pesticide-Free, Made in USA, 12 Count

Related Gardening Hacks
Following my gardening for beginners board on Pinterest.