Q: I put mothballs in my son's hunting gear and boots to keep musty smell out and now can't get rid of it. It makes him nauseous and gives him headaches. And it alerts game and deer of human presence.
This post may contain affiliate links.
I've tried hanging it out in sun for days where it also got am & pm dew, rain, wind and fog. Nothing helped. Too expensive to send all to cleaners. Too heavy to wash. In boots I tried baking soda, but didn't help much. …Abbie
Tip #1: Stuff everything with newspaper & put in tightly sealed garbage bags for two days to a week. This should do it.
Related Article: Remove Dried Paint from Clothes with Hairspray
Tip #2: Also, try cedar chips. I put them in the drawers of an old dresser that had been in an abandoned cabin that smelled strongly of mouse droppings that none of my washing had been able to remove. The cedar chips took it all away.
Tip #3: There's a spray product called AtmosKlear that claims to eliminate any odors if it's sprayed directly on the source of the odor. We've had remarkably good luck using it on stinky shoes, pitted-out shirts and carpet that's been urinated on by cats, among other things.
It's not cheap by any means, but IMO it pays for itself by allowing us to save items that would otherwise be ruined because of the odors. Not sure how it works on mothball odor, but it might be worth a try.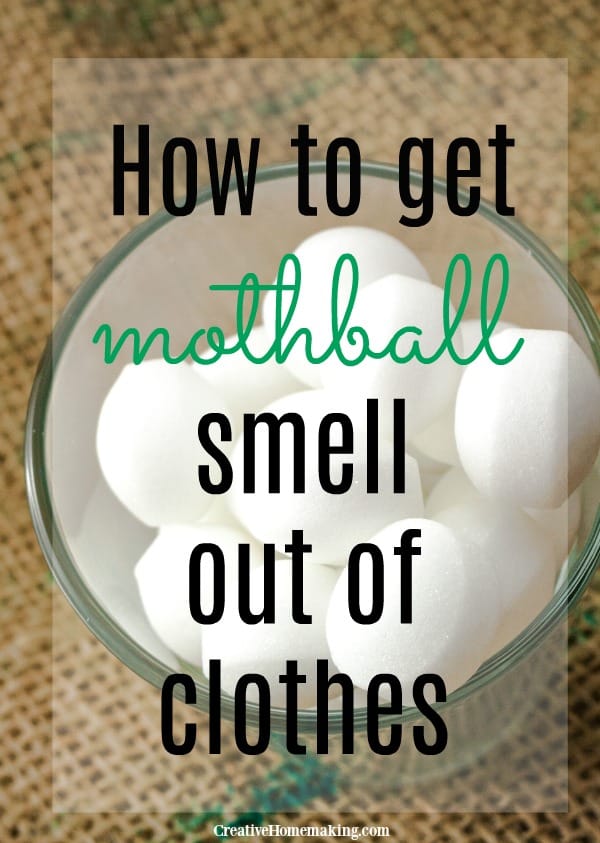 Tip #4: If you can get most of the smell out you could try cover scent spray for hunting, it removes odors and makes you invisible to wildlife. The other thing I wanted to say was to be very careful of the moth balls.
I just read an article somewhere that they are very toxic. The formaldehyde can cause all type of medical problems, you mentioned head aches.
Tip #5: You might want to try spraying vinegar on and in them, it will get rid of alot of foul smells. Good luck.
Tip #6: Wash in vinegar and baking soda (add water first so you don't have a volcano in the washing machine) and rinse in white vinegar. Hang outside to line dry. With the boots spray inside and outside with white vinegar and set outside to dry. This should remove odors.
Follow my laundry cleaning tips board on Pinterest.
Related Articles