When you invest a lot of money in hanging flower baskets for your porch or patio, it's important to know just how to fertilize hanging flower baskets.
This post may contain affiliate links.
I love making my own products for taking care of my plants and flower gardens. There are a number of kinds of homemade plant food you can make, most with similar ingredients. Here is one homemade plant food I've used with great success.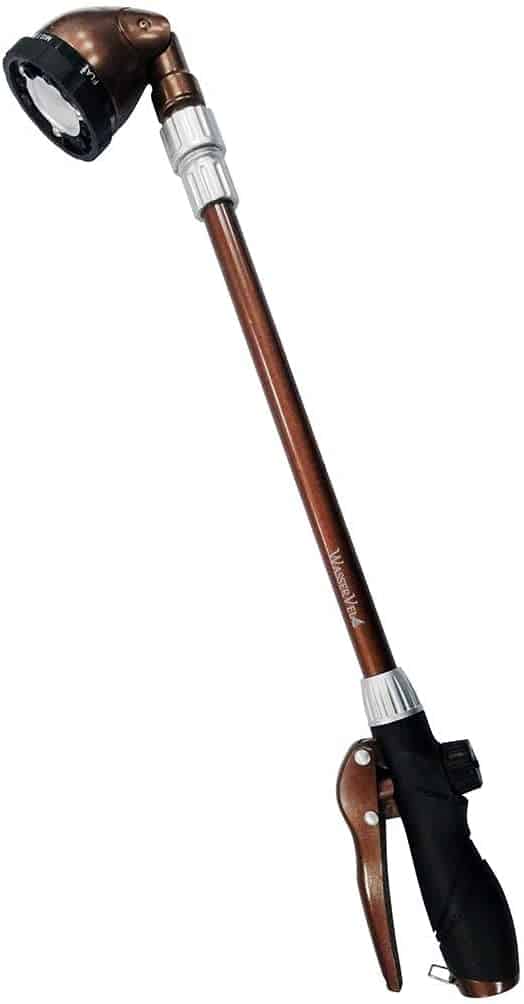 Telescoping 25-36 Inches 6-Pattern Water Wand, Pistol Hose Nozzle, Front Trigger Sprayer, Soft Grip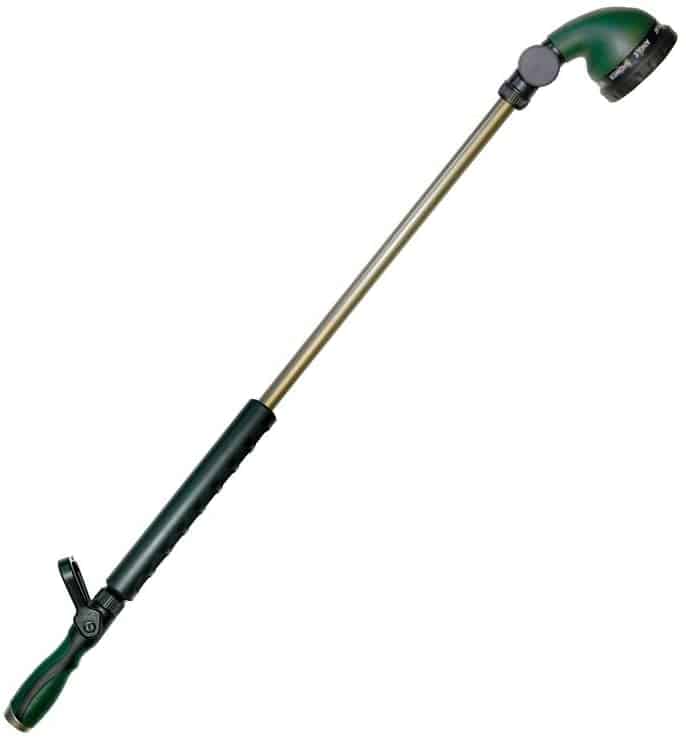 Front Trigger 10 Pattern Turret Wand with Ratcheting

If you are looking for a good homemade fertilizer for your hanging flower baskets, then you want to make sure to find one that contains epsom salt.
Epsom salt, in addition to giving your flowers some of the nutrients they need, also promotes healthy blossoms and will help your flowers to keep blooming all summer.
For this homemade plant fertilizer you will need:
1 tbsp. Epsom salt
1 tsp. baking soda
1/2 tsp. ammonia
Mix the above ingredients together with 1 gallon water. Use once a month to water your hanging flower baskets and any other plants you want to fertilize.
Are your flower baskets up out of your reach? Watering your hanging flower baskets is EASY with this telescoping water wand.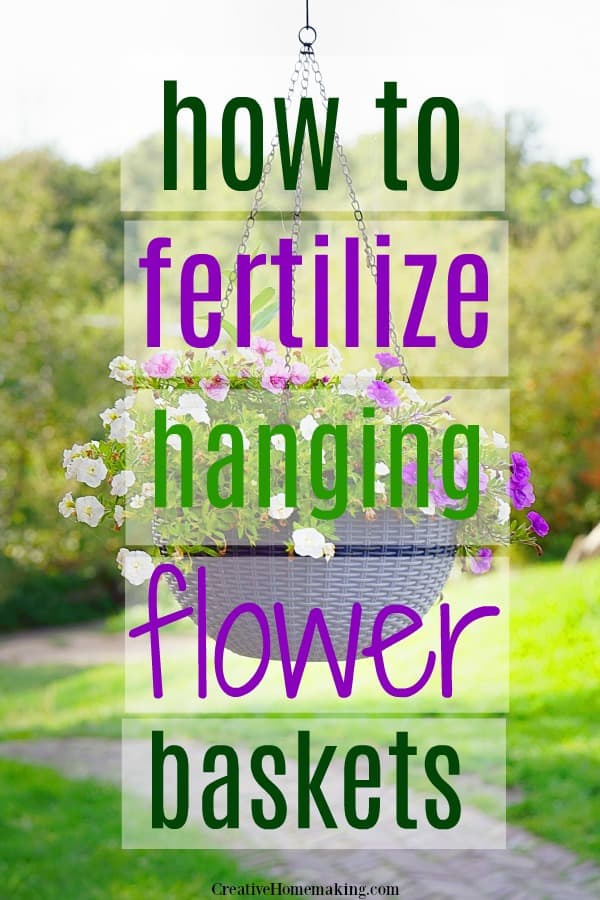 Related Gardening Hacks
Follow my gardening board on Pinterest.