Did you know that you can actually re-grow green onions? You are not going to believe this until you try it for yourself. Hopefully my photos will make you a believer! I first saw this idea here. I had to give it a try myself.
This post may contain affiliate links.
The next time you buy green onions, cut the green part off the onions, and use them for cooking or in your salad.
Place the white portions of the onions with roots still attached into a glass of water, and set them in your kitchen window. By the end of the day you literally will be able to see that they are starting to re-grow.
After about 3 days in the jar, my onions had re-grown at least 2 inches. I cut them off again, down to the white portion. The first photo below is the onions a week after I had first cut them.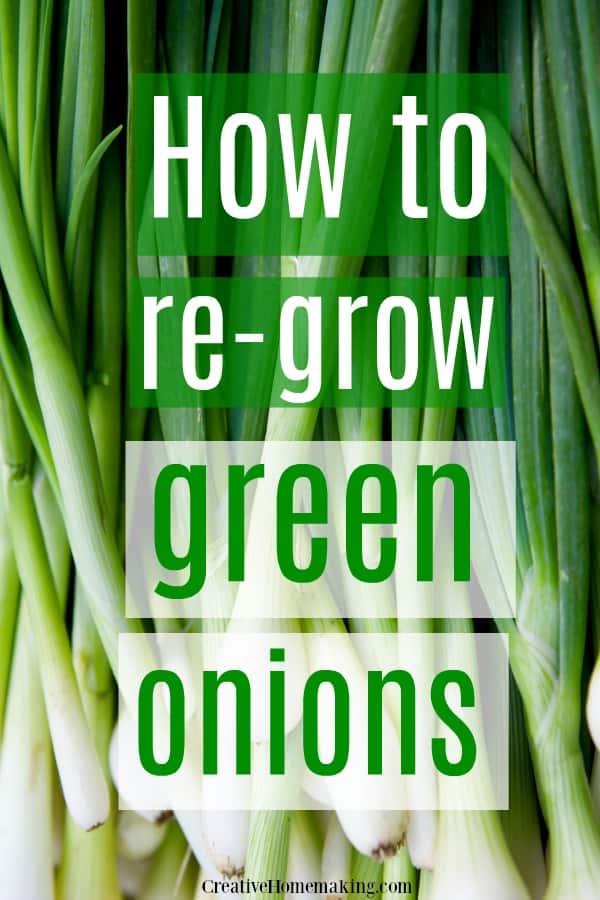 How Many Times Can You Regrow Green Onions?
The second photo was taken after they had re-grown a SECOND time. They had grown a total of at least 6 inches in ONE week. You can regrow your green onions several times.
I didn't keep trying it to see how many times it would work without the quality deteriorating, but it works at least twice! I'm sure you could regrow them at least once more. That's pretty good value for your money.
This experiment is really fun, you should give it a try.
Related Articles