When spring cleaning your bathroom, you might want to think about taking a good look at your shower curtain to see if you have any mold on it. People frequently ask how to get rid of mold on shower curtains. It is very common to have mold and mildew hiding in the corners of your shower curtain.
This post may contain affiliate links.
The easiest way to clean your shower curtain to remove mold and mildew is to wash it in your washing machine. Put a couple of bathroom towels in the wash with the shower curtain. Add 1/2 cup baking soda to the wash along with your laundry detergent.
Related Article: How to Prevent Mold in Bathroom Ceiling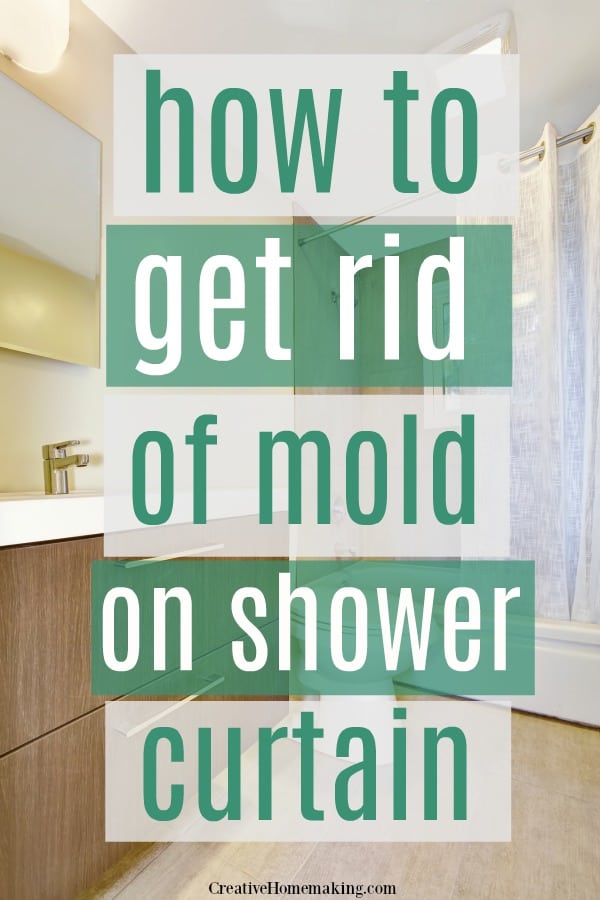 If you haven't taken a good look at your shower curtain liner in awhile and mold has had a chance to build up, you might want to consider taking the shower curtain liner outside and giving it a good scrub.
Lay it on a flat surface and spray it with a mixture of half hydrogen peroxide and half water. Let it sit for a minute and then scrub with a good scrub brush. Make sure to wear rubber gloves. Hang curtain and allow to air dry.
Follow my cleaning hacks board on Pinterest.
Related Bathroom Cleaning Hacks