If you are going to invest in a new mop to clean your kitchen or bathroom floors, it's important to check out all of the options first to make sure you are getting the best deal. There are a lot of different mops to choose from! Here I have reviewed for you the 5 best electric mops for floor cleaning to make your choice easier.
This post may contain affiliate links.
See Today's List of Best Electric Mops

✅ Best Electric Spin Mop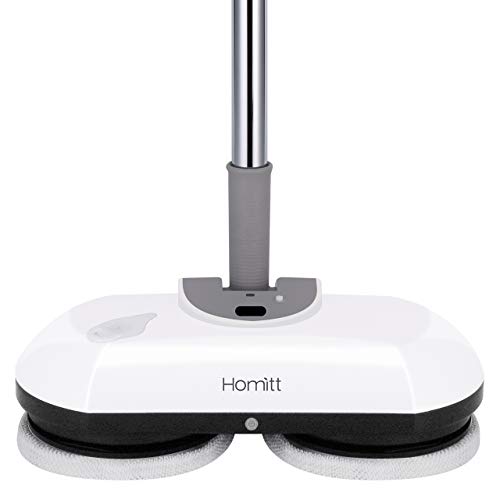 Homitt Electric Spin Mop Floor Scrubber, Cordless Power Spray Floor Mop with Adjustable Handle and 4 Replaceable Microfiber Mop Pads for Cleaning Hardwood Floor and Tile

The Hommitt electric spin mop is currently the top selling electric spin mop on Amazon. This mop is very lightweight and can easily be carried upstairs and downstairs for easy cleaning.
The handle on this wet mop extends up to 46.5 inches. The 90 degree rotated mop rod makes cleaning fast and easy. This model comes with 2 scrubby pads for removing stubborn stains and 2 soft pads for protecting floors that scratch easily. All of the mop pads are made of microfiber and are machine washable.
✅ Best Electric Mop for Hardwood Floors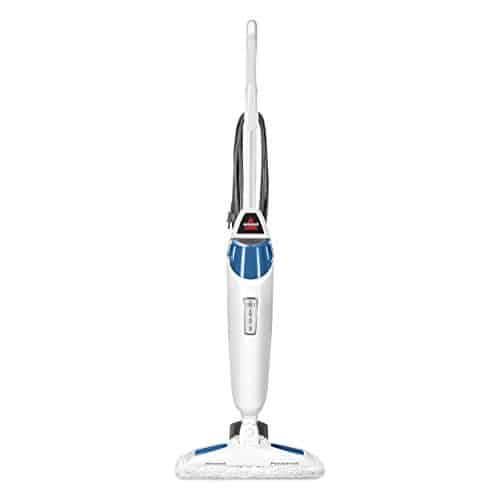 BISSELL PowerFresh Steam Mop, Floor Steamer, Tile Cleaner, and Hard Wood Floor Cleaner, 1940

The Bissell electric mop is one of the best electric steam mops for hardwood floors. This steam mop cleans and sanitizes hardwood floors without harsh chemicals.
This model features a flip down scrubber for cleaning tough sticky messes. Choose from low, medium, or high steam with a smart set digital steam control.
A 23 ft power cord allows you to reaches all corners of your kitchen or bathroom, and the mop is heated up and ready to use in just 30 seconds.
The Bissell steam mop comes with 1 microfiber soft pad, 1 microfiber scrubby pad, 2 spring breeze fragrance discs, and a carpet glider.
✅ Best Electric Mop for Tile Floors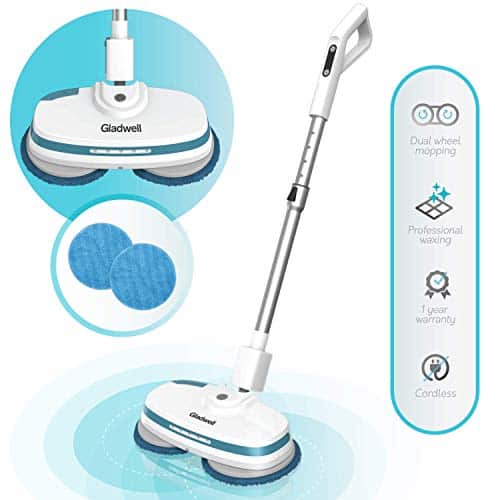 Gladwell Cordless Electric Mop – 3 in 1 Spinner, Scrubber, Waxer Quiet, Powerful Cleaner Spin Scrubber & Buffer, Polisher for Hard Wood, Tile, Vinyl, Marble, Laminate Floor – 1 Year Warranty – Blue

The Gladwell cordless electric mop is a great choice for cleaning tile floors. The Gladwell electric mop features a handle that rotates 180 degrees to allow easy access to every corner of your home.
This mop has options for waxing, mopping, and quick spraying tile floors. Its high-powered dual spin motors and dual spray option clean fast to remove dirt and stains from your kitchen and bathroom floors.
✅ Best Wireless Electric Mop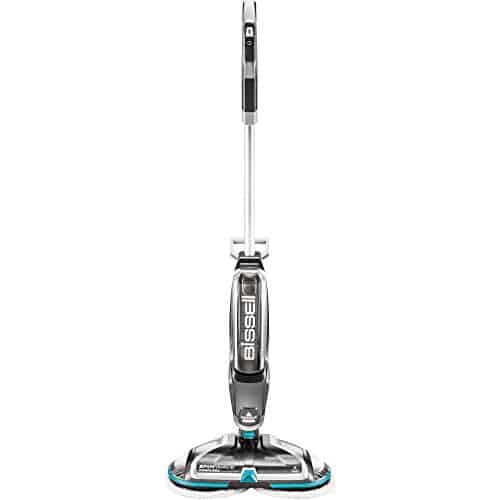 Bissell Spinwave Cordless Hard Mop, Wood Floor Cleaner and Buffer, Silver

The Bissell Spinwave Cordless Mop is currently one of the most popular wireless electric mops. The 18 volt lithium battery allows you to clean for up to 20 minutes before you need to re-charge the battery.
The on demand spray lets you control how much cleaning solution you apply to your floors.
This model comes with 2 soft pads, 2 scrubby pads, and this mop cleans tile, sealed hardwood, laminate, vinyl, and linoleum.
✅ Best Budget Electric Mop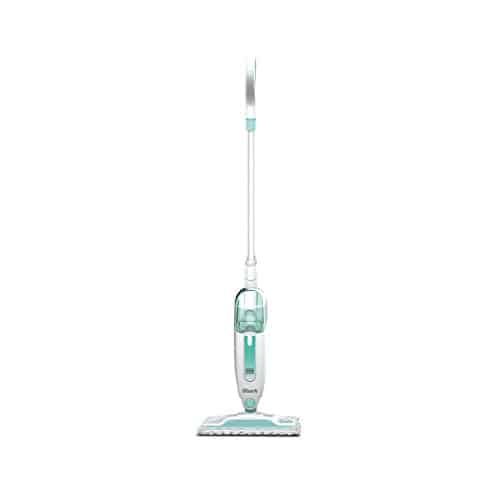 Shark Steam Mop Hard Floor Cleaner for Cleaning and Sanitizing with XL Removable Water Tank and 18-Foot Power Cord (S1000A)

The Shark steam mop hard floor cleaner is one of the best budget electric mops on the market.
For under $50, you can use the power of steam to clean and sanitize with just water. This steam mop removes grease and grime with no harmful chemicals.
This model features an easy fill removable water tank and a 18 ft power cord. It is lightweight and easy to carry. It heats up and is ready to go in just 30 seconds.
Follow my cleaning hacks board on Pinterest.
✅ Related Articles