I don't have a lot of experience with cleaning granite countertops, but we recently remodeled one of our bathrooms and replaced the vanity with a newer one with a granite countertop.
This post may contain affiliate links.
After cleaning the countertop a few times I noticed that wiping the granite with a wet sponge or rag or even a cleaning wipe left a cloudy film on the countertop.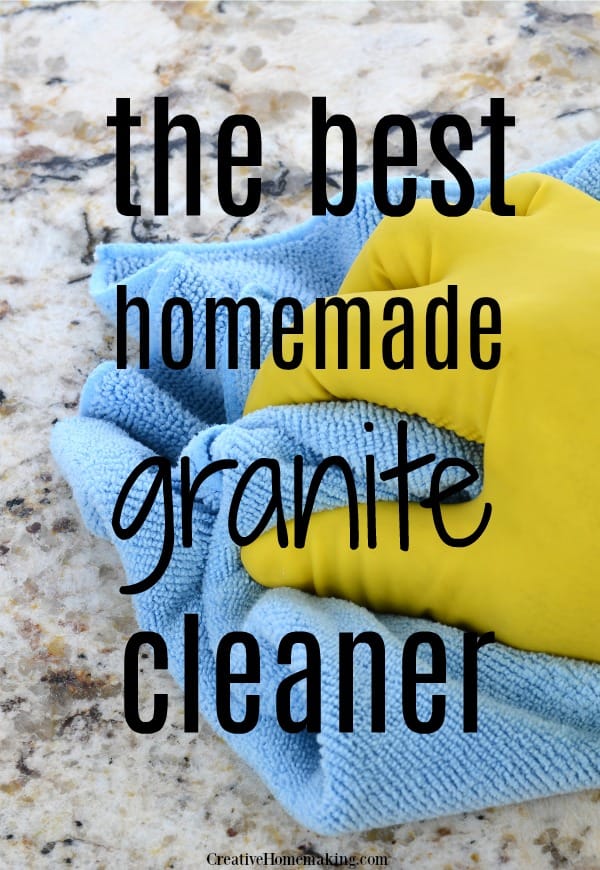 I know you can buy expensive granite cleaners at the store, but I wanted to try making my own inexpensive granite cleaner and found an easy recipe.
You only need a few simple ingredients to make your own granite cleaner.
Empty spray bottle
2 1/2 c. water
1/4 c. rubbing alcohol
2 drops liquid dish soap
15 drops Lavender essential oil
The essential oil is optional. It just adds a nice scent to the cleaner and gives your bathroom a nice lavender smell.
Combine all ingredients together in a clean, empty spray bottle. To use, just spray on countertop and then wipe off with a soft towel.
Then take a step back and look at the shine! No more cloudy residue.
Related Cleaning Hacks