Shopping for a new steam mop? We've got you covered. Here are the latest up to date reviews on the best floor steamers you can buy from Amazon. Included is a review of the the best overall steam mop, the Bissell PowerFresh steam mop.
This post may contain affiliate links.
See Today's List of Best Steam Mops

✅ Best Overall Steam Mop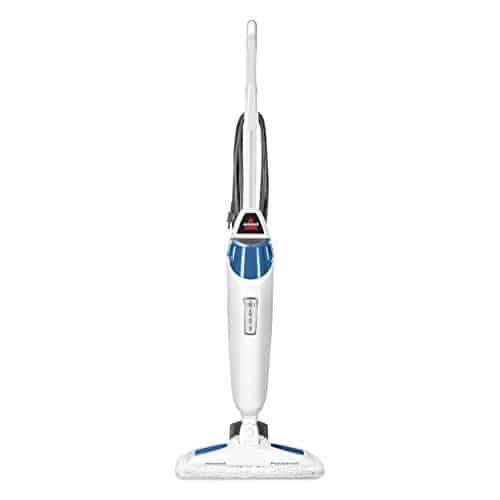 BISSELL PowerFresh Steam Mop, Floor Steamer, Tile Cleaner, and Hard Wood Floor Cleaner, 1940

The Bissell PowerFresh steam mop is currently the #1 best selling steam mop on Amazon. This floor steamer works best on hardwood and tile floors. It claims to eliminate 99 percent of germs and bacteria without the use of harmful chemicals.
This steam mop features a handy flip down scrubber for tough sticky messes, and you can adjust the amount of steam based on your cleaning needs. It also features swivel steering and a 23 ft power cord. The mop is ready to use 30 seconds after you turn it on.
This model comes with (1) microfiber soft pad, (1) microfiber scrubby pad, (2) spring breeze fragrance discs, and a carpet glider.
✅ Best Budget Steam Mop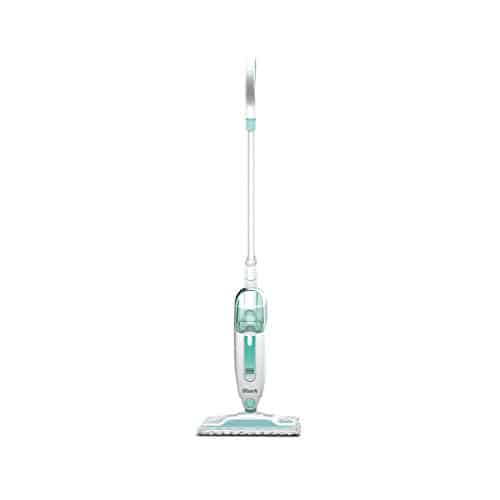 Shark Steam Mop Hard Floor Cleaner for Cleaning and Sanitizing with XL Removable Water Tank and 18-Foot Power Cord (S1000A)

The best budget floor steamer under $50 is the Shark steam mop with removable tank. This floor steamer works on all kinds of hard floors. Effortlessly clean and sanitize with just water. No harmful chemicals needed.
This steam mop removes grease and grime without leaving any residue.
The removable tank is easy to fill and refill. This model features a 18 ft power cord and is lightweight, compact, and easy to use and store. The mop is ready to us use within 30 seconds.
✅ Best Cordless Steam Mop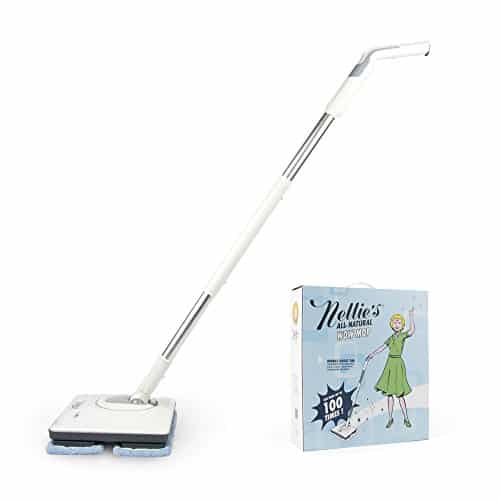 Nellie's Wow Mop- Cordless, Light-Weight and Rechargeable

If you are looking for a cordless steam mop, Nellie's Wow Mop be just the mop you are looking for. This steam mop is both lightweight and rechargeable. This floor steamer can be used on hardwood, tile, ceramic floors, and more.
Nellie's Wow Mop is wireless, one charge will last up to 50 minutes. It features an adjustable handle that allows you to adjust the height.
✅Best Steam Mop Consumer Reports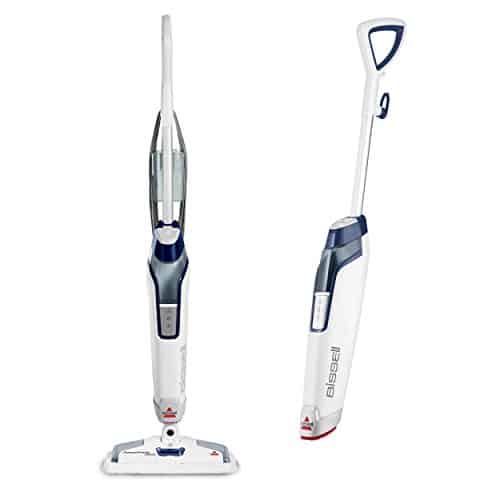 Bissell Powerfresh Deluxe Steam Mop, Steamer, Tile, Hard Wood Floor Cleaner, 1806, Sapphire

Consumer Reports tested a variety of steam mops and voted the Bissell PowerFresh Deluxe 1806 model as the top performing steam mop. Consumer Reports rates steam mops by how much residue the mop leaves behind, and this Bissell PowerFresh model was rated very good at removing residue.
This model features an on board spot boost brush to remove tough sticky messes. You can use a fragrance disc (not included) to leave behind a refreshing spring breeze as you clean.
The water tank on this model is easy to fill and a measuring cup is included. Choose between high and low steam settings. Warm up time on this model is 30 seconds, and the power cord is 25 ft.
✅ Worst Steam Mop Consumer Reports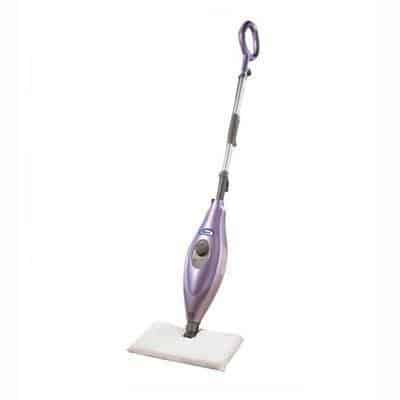 Shark Steam Pocket Mop Hard Floor Cleaner with Swivel Steering XL Water Tank (S3501)

Consumer Reports rated the Shark Steam Pocket S3501 steam mop as the worst steam mop. It got poor ratings for cleaning ability, steam rate, and the cord is shorter (20 ft) than many of the other models of steam mops.
If you read the reviews people left for this model on Amazon, however, this steam mop received 4 out of 5 stars, and there are lots of good reviews. So read the reviews for yourself, and see what you think.
This model heats up in 30 seconds, and includes 2 washable microfiber pads. It is designed for use on most sealed or glazed hard floor surfaces.
Follow my cleaning hacks board on Pinterest.
✅ Related Articles