How to Cook Green Beans in a Pan
This post may contain affiliate links.
There are several different ways to cook green beans. You can boil them, microwave them or saute them. Personally I enjoy green beans sauteed, they are cooked but they have a slight crunch to them. This easy green beans with bacon and onions recipe is one of the BEST ways to enjoy fresh green beans from the garden.
This recipe is best prepared from fresh green beans from the grocery store, farmer's market, or better yet, straight from your garden. I usually grow a lot of green beans. I freeze some, can some of the green beans with my pressure canner, and of course enjoy some straight from the garden.
Related Article: How Far Apart to Plant Green Beans: A Quick Guide
How Do You Clean and Snap Green Beans?
The easiest way to clean and snap green beans is to place them in a large colander and place them in the kitchen sink to rinse them thoroughly.
Next use your fingers to snap off the very ends (both ends) of each green bean. This can take a little time, so if you have anyone else around who can help, ask them to help you! This is how grandma used to get her green beans ready for cooking.
Some people prefer to just cut the ends off of the fresh green beans. Just line them up on a cutting board and then cut the ends off with a sharp knife.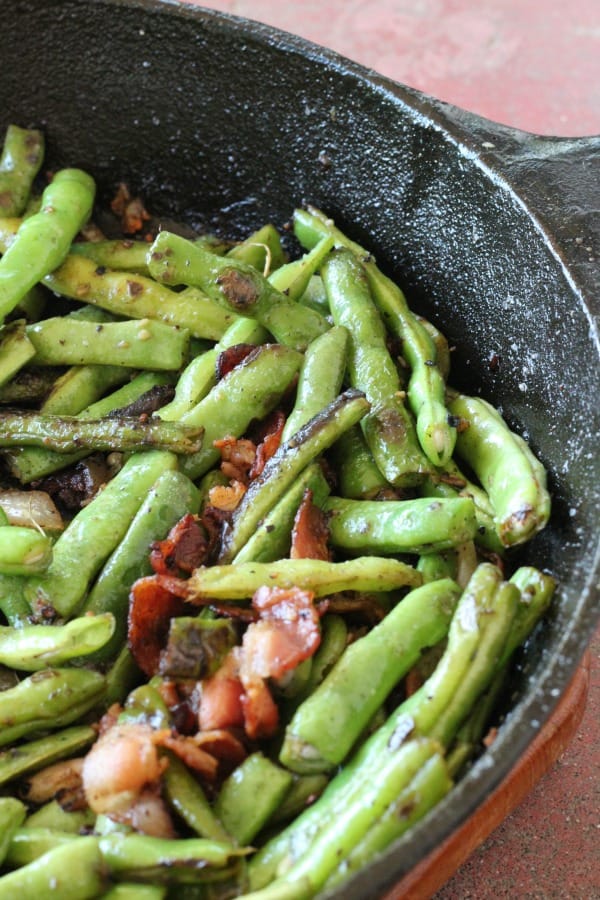 Green Beans with Bacon and Onions Recipe
Ingredients:
1 lb. fresh green beans
5-6 strips of bacon
1 small onion, sliced
2 cloves of garlic, minced
Salt and pepper
Directions:
While you are cleaning and snapping your green beans, cook your bacon and onion slices in a big frying pan. I used my cast iron skillet, and the green beans turned out amazing!
When the bacon and onions are browned, remove them from the frying pan or cast iron skillet.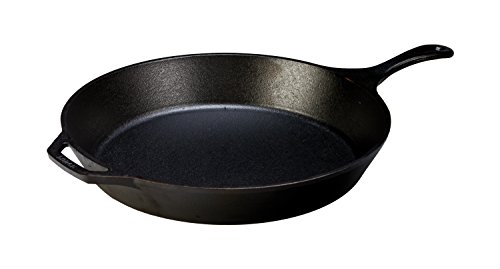 Lodge L14SK3 Skillet Cast Iron, 15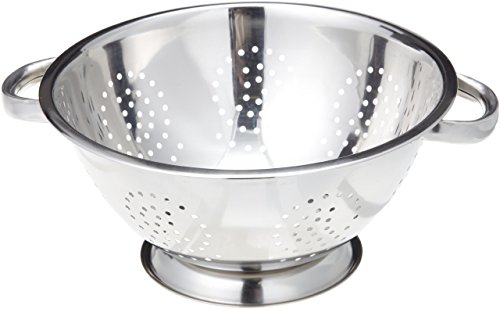 ExcelSteel 242 5-Quart Stainless Steel Colander

Place the green beans and minced garlic in the skillet and cook for 8 minutes or so in a little bacon grease, until the green beans are the tenderness that you prefer. While the green beans are cooking, chop up the bacon into bite size pieces.
After the green beans are done, return the bacon and onions to the pan and season with salt and pepper.
Serves 5-6
Related Articles
Follow my Favorite Recipes board on Pinterest.