If you like apple butter, then you have to try this easy pumpkin butter recipe. This pumpkin butter is delicious! It tastes like pumpkin pie filling, except thicker and a bit spicier. It is the perfect accompaniment to toast or your favorite quick bread or muffin.
This post may contain affiliate links.
If you are looking for an easy hostess gift for Thanksgiving dinner, this pumpkin butter would make the perfect treat.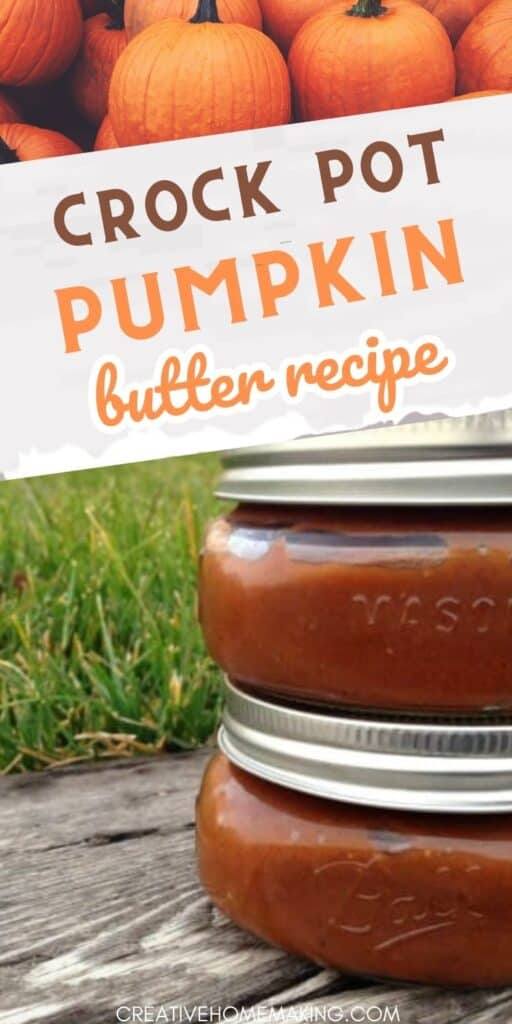 Pumpkin Butter Recipe
Ingredients:
1 29-ounce can pumpkin puree
3/4 c. apple juice or cider
2 tsp. ground ginger
1/2 tsp. ground cloves
2 tsp. cinnamon
1 tsp. ground nutmeg
1 1/2 c. sugar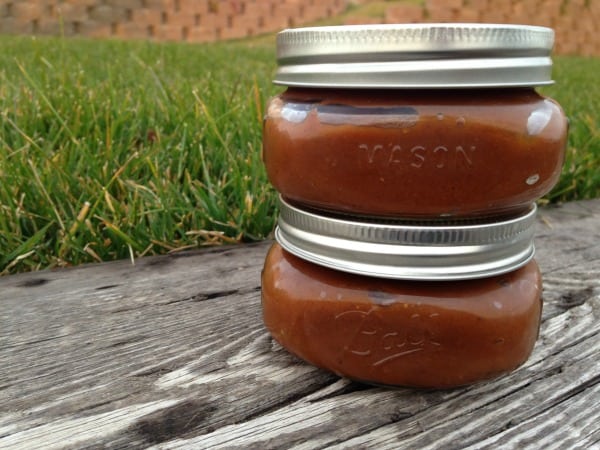 Directions:
Combine apple juice or cider, pumpkin puree, ginger, cloves, cinnamon, nutmeg, and sugar in a large stock pot. Cook mixture over medium heat until it comes to a boil. Reduce the heat, and let simmer until it thickens, about 30 minutes. You may need to add more apple juice if it gets too thick.
Crock Pot Pumpkin Butter
If you want to prepare this recipe in a crock pot, then just place all the ingredients in your crock pot and cook on low for several hours, adding some more apple juice if necessary if it gets too thick.
Related Article: How to Tell When a Pumpkin is Ripe: Quick and Easy Guide
Let mixture cool and then pour into mason jars or other airtight containers. These cute little 4 oz. jars would make perfect holiday gifts, and they even come with nice labels.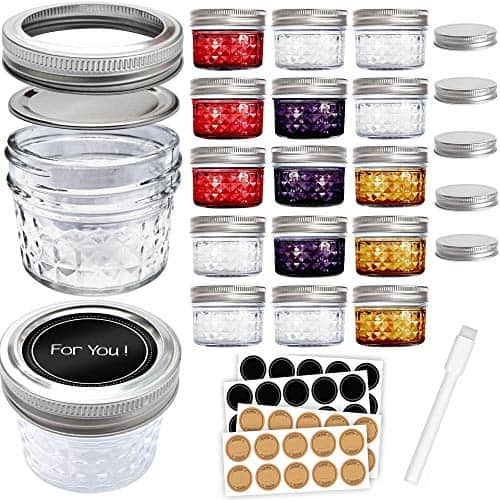 Mini Mason Jars 4 oz – Small Glass Jar with Lids – 15 Pack with Labels – Clear Glass Container for your overnight oats, yogurt, spice, honey, and canning needs

Note: this pumpkin butter cannot be canned. It can be put in mason jars and given as gifts, but it needs to be stored in the refrigerator and eaten within several weeks.
It can, however, be frozen for several months. Here is what the National Center for Home Food Preservation has to say about canning pumpkin.
Like this recipe? Try my recipe for crock pot apple butter.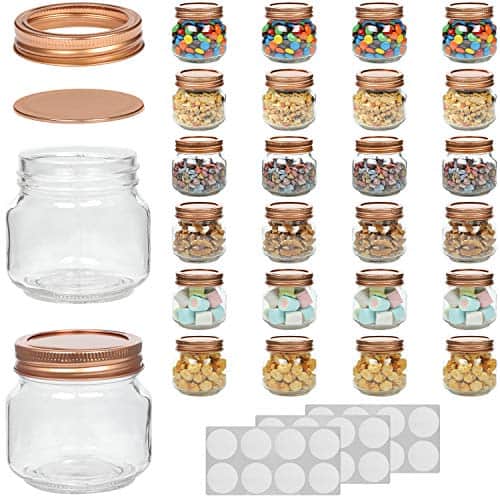 WILLDAN Set of 24-8OZ Mason Jars With Regular Lids Rose Gold Edition – Ideal for Body Scrubs, Lotions, Jam, Honey, Wedding Favors, Shower Favors, Baby Foods, 30 Whiteboard Labels Included

Related Articles
Follow my Fall and Thanksgiving board on Pinterest.