It's holiday baking season again, and I am always looking for new recipes for Christmas treats to give to my family and friends during the holiday season. This year I decided to try making no bake Kentucky Bourbon Balls. They take a couple of hours to make, but if you have the time to make them, they are definitely worth the effort!
This post may contain affiliate links.
I know that rum balls are often popular during the holiday season, but I had never heard of bourbon balls before. Kentucky is famous for its bourbon whiskey, so that's how these Kentucky Bourbon Balls got their name.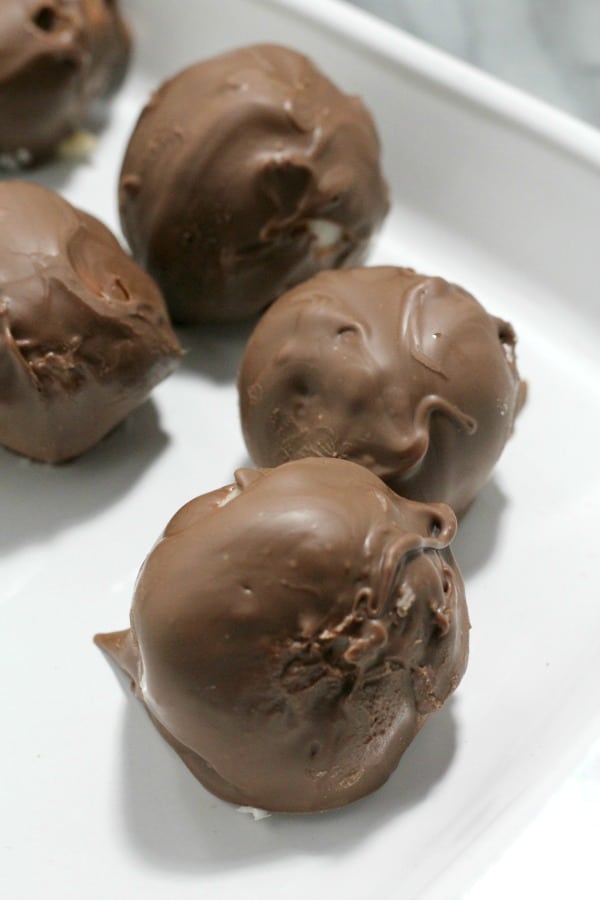 If you are wondering what these bourbon balls taste like, they are not a cookie, they are a very rich candy, similar to a truffle. They have a soft candy inside and a thin layer of chocolate on the outside, similar to what you would expect from a box of chocolates, except better!
The bourbon really gives this candy its flavor. It is just a subtle flavor, but definitely makes the whole candy. If you want to substitute rum for the bourbon, that would totally work too for this recipe.
Kentucky Bourbon Ball Recipe
Ingredients:
2 c. walnuts, chopped finely
10 tbsp. bourbon
2 sticks (1 cup butter), softened
2 lb. (1 package) powdered sugar
1 lb. semi-sweet chocolate chips*
Directions:
Combine chopped walnuts and 6 tablespoons of the bourbon. Ideally you want to let the walnuts soak in the bourbon overnight, but a couple hours is fine if you are short on time. I use this old fashioned style nut chopper to easily finely chop nuts. I can't believe you can actually still buy these, I still have my mom's, and love it!
Cream butter, sugar, and the remaining 4 tablespoons of bourbon. Mix in the walnut and bourbon mixture. Chill the mixture in the refrigerator for at least an hour, you can also stick it in the freezer for 1/2 hour or so.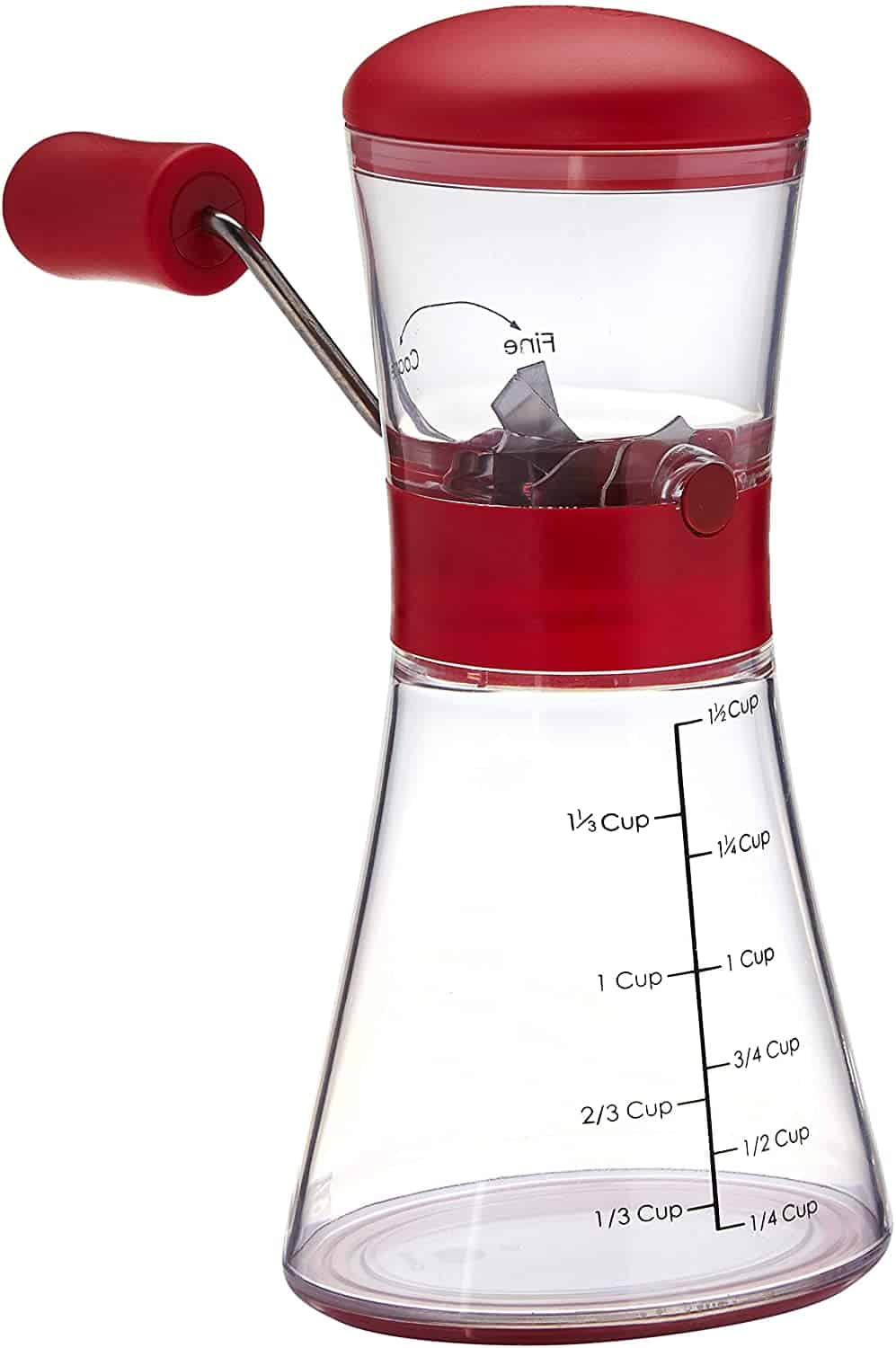 Prepworks by Progressive Nut Chopper with Non-Skid Base
Roll the sugar mixture into 1 inch balls. Place the balls on a wax paper-lined cookie sheet. Chill the balls for another hour (if you don't chill them the butter will soften quickly and the balls will be hard to coat with chocolate).
Melt the chocolate in a double boiler. Dip the balls into the chocolate, coating them completely. It works well to place them on a wooden skewer and dip them into the chocolate.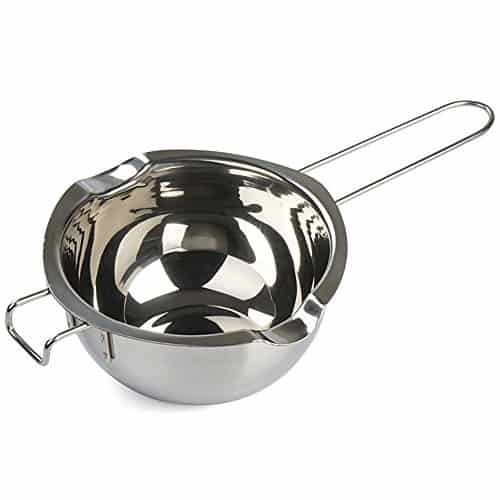 Stainless Steel Double Boiler Pot for Melting Chocolate, Candy and Candle Making (18/8 Steel, 2 Cup Capacity, 480ML)

You might want to consider adding some paraffin wax shavings to your chocolate. Paraffin wax is edible and will make your chocolate extra shiny and help it to harden more quickly. Adding paraffin wax is totally optional.
Set the coated balls on the waxed paper to dry.
*Note: You can also use white chocolate in the place of the semi-sweet chocolate chips.
These bourbon balls can be stored at room temperature, but they will be a little soft. I put mine in the refrigerator to keep them extra firm until I'm ready to give them to people. You can also freeze them depending on how far ahead of time you want to make them.
Enjoy!
Related Recipes
Follow my holiday recipes and Christmas desserts boards on Pinterest.