I'm not a big coffee drinker. In fact, I only drink decaffeinated coffee! But I do enjoy a good cup of coffee now and then. In the interest of saving money, I decided to look around and see what I could find for homemade coffee creamers, and this homemade French vanilla creamer is definitely a keeper!
This post may contain affiliate links.
It turns out you can make almost any kind of coffee creamer you can think of! This vanilla coffee creamer is super easy to make. It only takes a couple of ingredients.
Homemade French Vanilla Creamer
Ingredients:
1 can sweetened condensed milk
1 1/2 cups milk
2 tsp. vanilla extract
Mix the ingredients together and refrigerate. It will fit perfectly into a quart sized canning jar.
This creamer can be stored for about a week in the refrigerator, depending on how fresh your milk is. If you drink a lot of coffee you may have to make a double recipe. I found that one recipe was plenty for me.
If you ever run out of sweetened condensed milk and don't want to go to the store to get some, you can make your own! If you have some powdered milk on hand, you can make homemade sweetened condensed milk in your microwave. And it tastes just like store bought!
And if you haven't tried homemade vanilla extract before, you have to give my recipe a try. Homemade vanilla extract is easy to make and also tastes so much better than store bought!
I was really happy with how this recipe turned out. The homemade version of French vanilla creamer definitely has more flavor than the store-bought version. It is also healthier, with no added additives or preservatives! Give it a try and see what you think.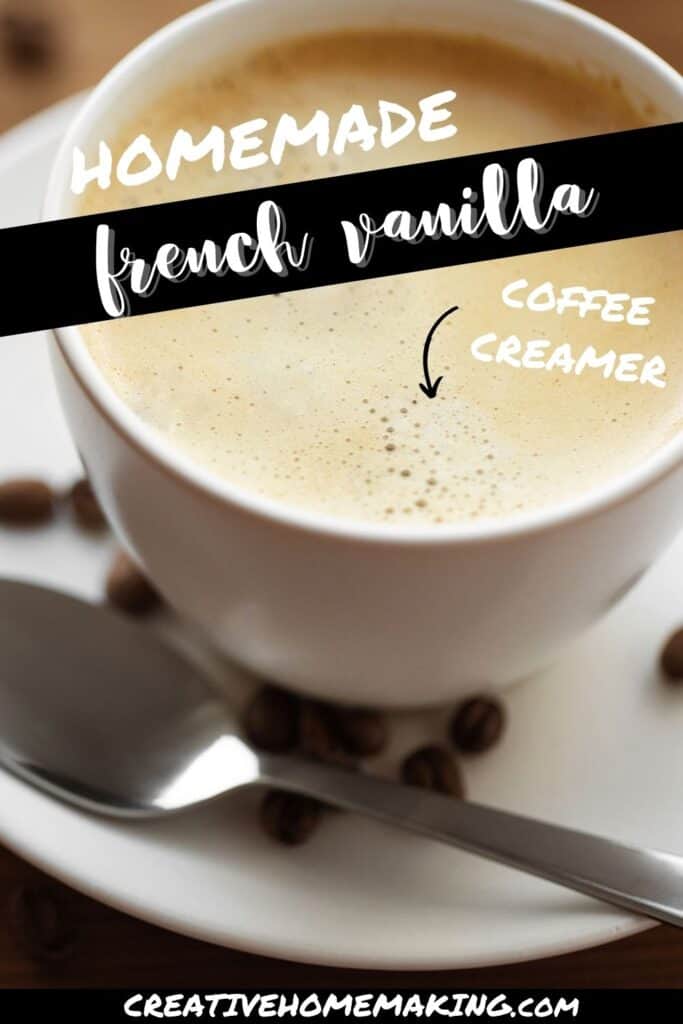 Follow my favorite recipes board on Pinterest.
Related Articles