I love trying out new recipes during the holiday season. I recently ran across a recipe for crock pot spiced pumpkin latte and decided to give it a try. It's great for holiday family get together's or any time you have a small group gathering at your house.
This post may contain affiliate links.
The scent of this fragrant beverage simmering in the crock pot will invite people right into your home! The pumpkin scent smells heavenly and it tastes as good as it smells.
Related Article: 8 Delicious Fall Desserts: Indulge in the Flavors of Fall
If you are preparing this recipe for an evening get together, feel free to substitute caffeine free coffee.
This recipe serves 10-12 people, depending on the size of cups you are serving. If you need more or less, you can double the recipe or cut the recipe in half.
This recipe doesn't re-heat very well, so try to use it all up in one sitting.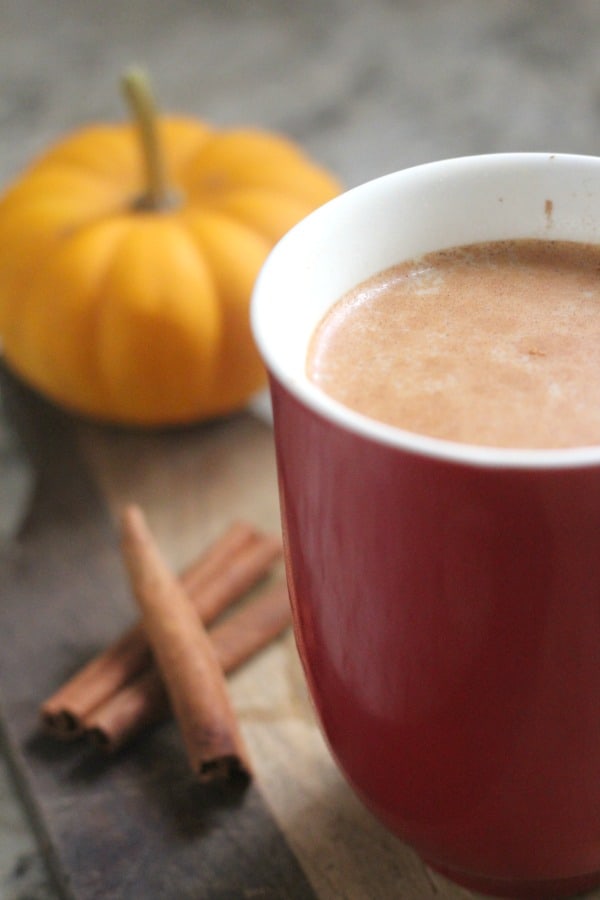 Ingredients:
6 cups milk (you can use skim, 2%, or whole milk, it's your choice)
6 cups brewed coffee (regular or decaffeinated)
1/2 c. canned pumpkin puree
3 tbsp. vanilla extract
1/2 c. sugar
2 tsp. ground cinnamon
3 cinnamon sticks
Combine the coffee and milk in your crock pot. In a small bowl whisk together pumpkin, vanilla extract, sugar, and ground cinnamon, until pumpkin is well blended.
Pour pumpkin mixture into coffee and stir. Add cinnamon sticks. Simmer 2-3 hours before serving.
This coffee has a lot of flavor, it's just as good as Starbucks! I will definitely be making it again.
Like this crock pot spiced pumpkin latte recipe? You might also like my recipe for crock pot oatmeal.
Related Articles
Follow my Favorite Recipes board on Pinterest.