No-bake chocolate cookies are a big hit with many families. I know this chocolate no-bake cookie recipe has been a staple in our family for many years. Recently, however, I tried a recipe for no-bake peanut butter cookies.
This post may contain affiliate links.
This recipe is made the same way as the chocolate version, except with peanut butter used in the place of the baking cocoa.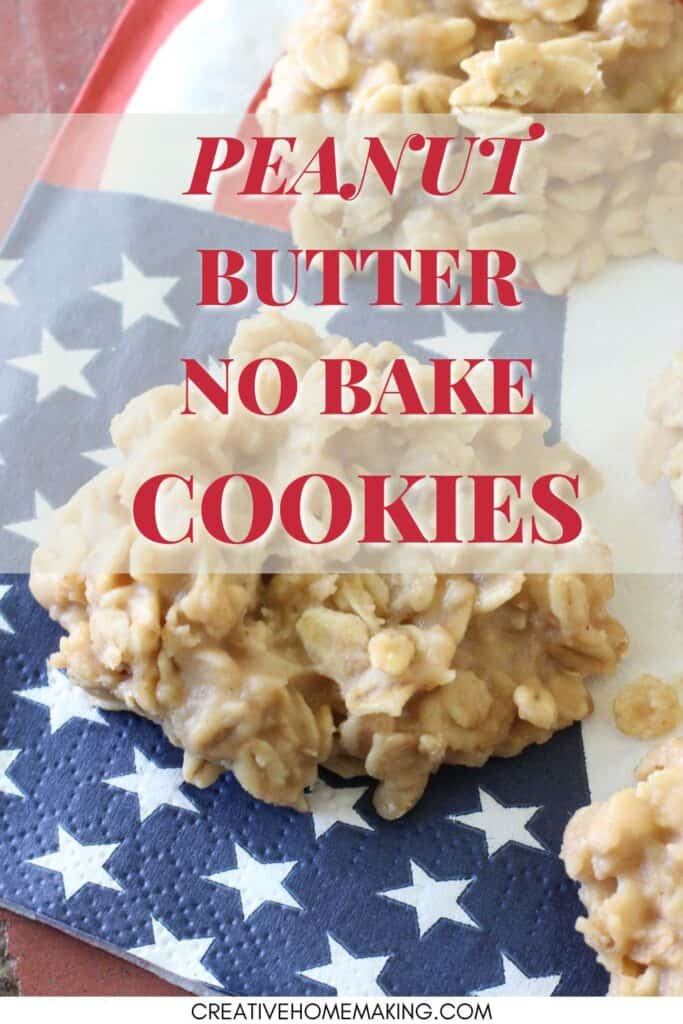 Peanut Butter No Bake Cookie Recipe
Ingredients:
2 c. sugar
1/4 c. margarine
1/2 c. milk
1 c. peanut butter
1 tsp. vanilla
3 c. old-fashioned rolled oats
In a large sauce pan, combine the sugar, butter or margarine, and milk. Bring the mixture to a full boil. Boil for 1 minute, stirring constantly.
Remove the pan from the heat and stir in the peanut butter and vanilla until the peanut butter has melted. Quickly stir in the rolled oats.
You can use quick-cooking oats in the place of the old-fashioned oats, but the consistency of your cookies will be better with the old-fashioned oats.
Drop the peanut butter mixture by spoonfuls onto a piece of waxed paper and let cool before moving to an airtight storage container. This peanut butter no-bake cookies recipe makes approximately 4 dozen cookies.
Related Cookie Recipes
Follow my sweet treats board on Pinterest.