Flowers are always a safe choice for Mother's Day, but these DIY stepping stones are a fun gift that even kids can help make. Make sure to make one for yourself too!
This post may contain affiliate links.
These are really fun to make. You can put a lot of effort into them if you want to, but they are actually really easy to make.
Supplies Needed:
5 gallon bucket
Small shovel
Cooking Spray
First you will need to go buy some quick setting concrete.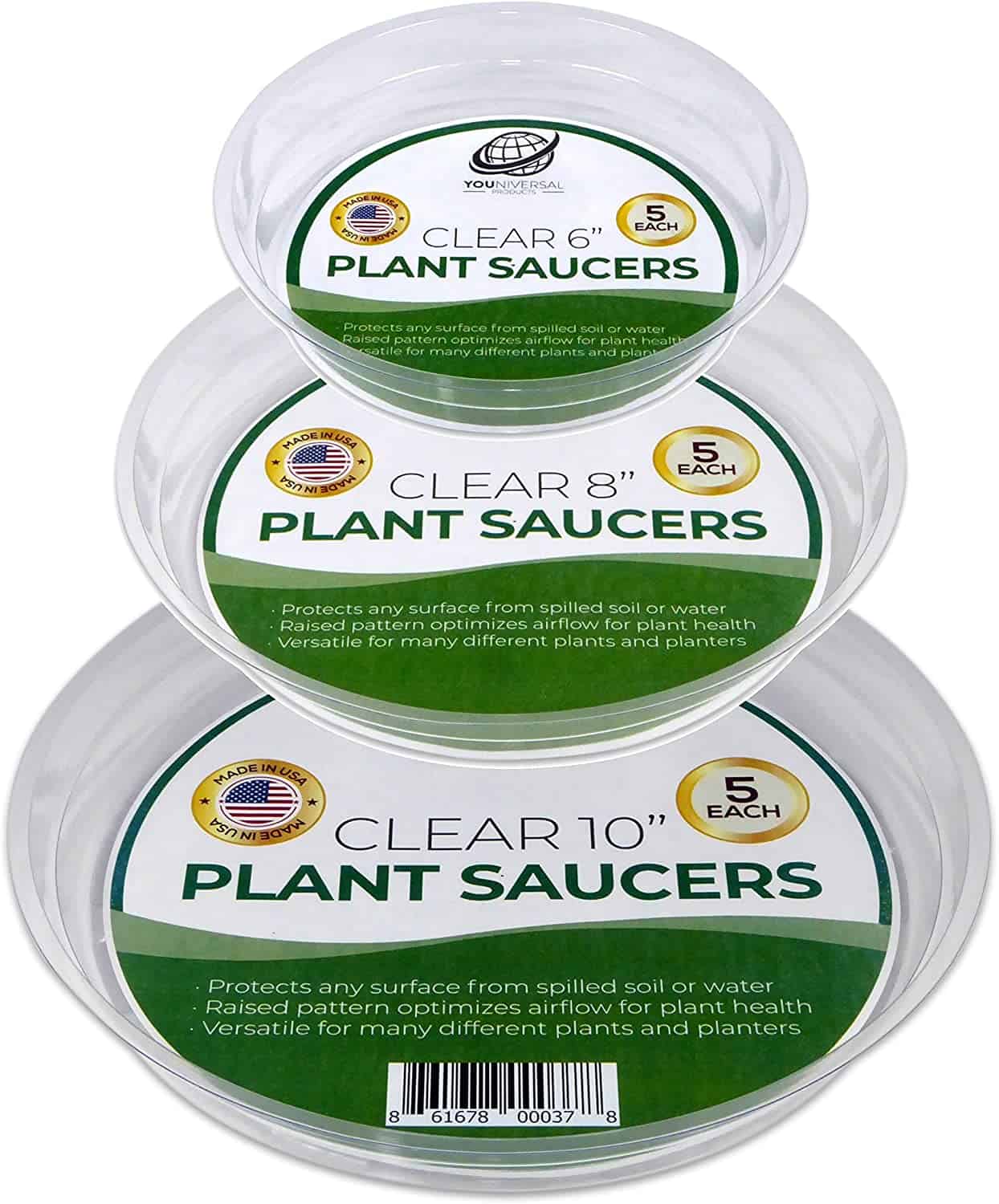 15 Pack of 6, 8 ,10 Inch Clear Plant Saucer Drip Trays
Plant saucers (that you put under plants to catch water overflow) are very inexpensive. You can get three or four of them for a dollar at the Dollar Store. It's nice to get a couple in case you want to make more than one at a time.
You will also need some glass stones to decorate the stepping stone. You can find these at Dollar Stores, but they have a much larger selection at craft stores. They come in all colors and sizes.
Preparing the Molds
The plant saucers will be used as molds for the stepping stones. You can use small ones or big ones, it is up to you.
Set out the saucers and spray the insides with cooking spray. This will make sure you can easily remove the finished stones. These saucers can be re-used several times before you throw them away.
Preparing the Concrete
Next place some of the concrete mix in the five gallon bucket. It takes about 1/3 of a bucket of concrete to make three large stepping stones.
Slowly add water to the concrete mix until the mixture is wet, but thick. You don't want it to be runny. It should be the consistency of brownie batter.
Filling the Molds
Use the small shovel to put the wet concrete mix into the molds. Carefully scrape the excess off and put back in the bucket.
If water starts to rise to the top of the concrete, just place a paper towel on top for a second to absorb the excess water.
Adding Decoration
Arrange the glass stones on the wet concrete, gently pressing them into the concrete. You don't want them to get covered with concrete, but if they are just laying on top they will come off when the concrete dries.
In addition to glass stones, you can also use marbles and broken pieces of china.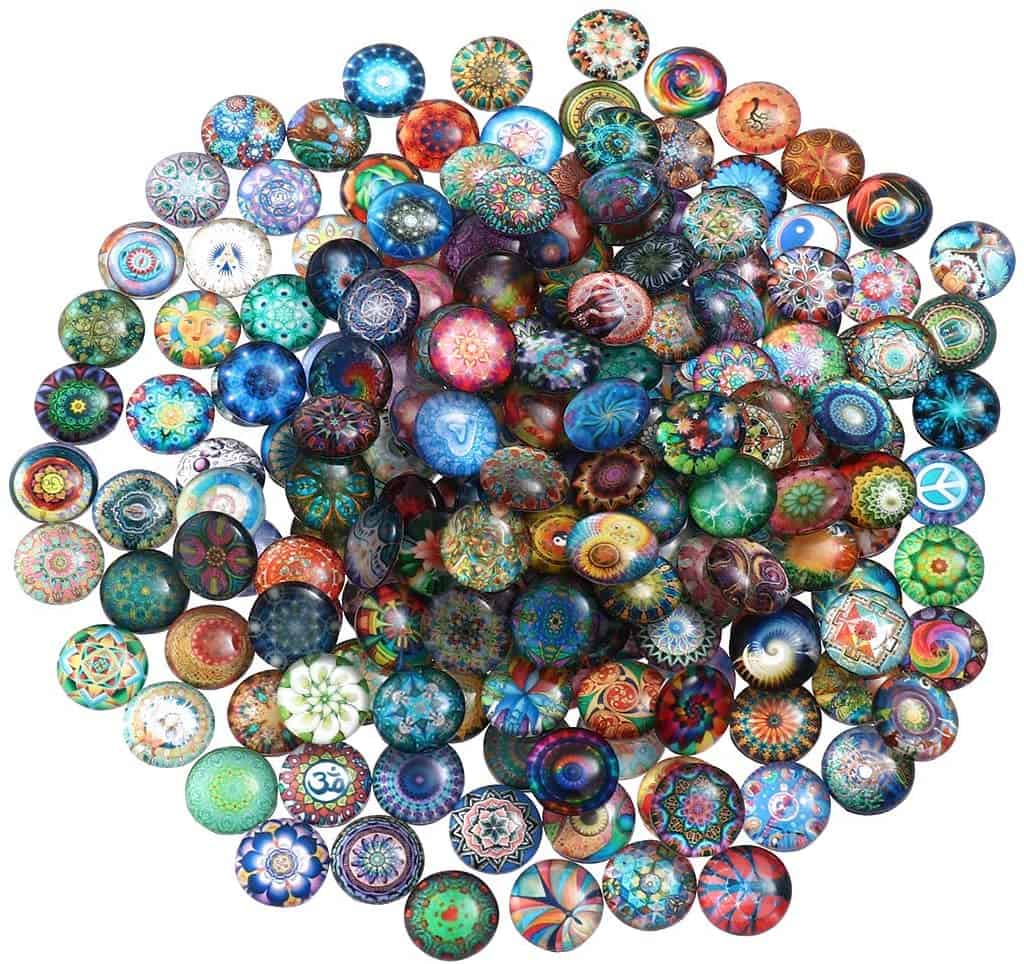 200pcs Cabochons Round Mosaic Tiles for Crafts Glass Mosaic
If a child is making the stone for mom or grandma, you can have them place their hand or foot print in the concrete.
If you want to add words or a saying to the stone, you can buy inexpensive letter stamps
that are made for stamping concrete. Just keep in mind that you need to let the concrete dry for 20 minutes or so before you stamp the letters or the letters will not make a good impression in the concrete.
The stepping stones will come right out of the molds a couple of hours after you finish them. Place them somewhere to completely dry before you do anything with them. It takes awhile for concrete to set completely.
You CAN use these DIY stepping stones as actual stepping stones, but they actually make a better decoration for patios or flower beds. After all this hard work you don't want it to break when someone steps on it!
Follow my gardening board on Pinterest.
Related Articles