My parsley did really well this year. Really well. I don't have any idea why, but I have an abundance of fresh parsley that I need to do something with before the first frost. I have been researching ways to freeze parsley. The most common ways to preserve it are by drying or freezing.
This post may contain affiliate links.
I decided to freeze my extra parsley. There are several ways you can freeze fresh parsley.
Freezing Parsley in Olive Oil
You can process it in a food processor and freeze it in cubes like pesto. Just spoon the chopped up parsley into ice cube containers and add a little water to help it stick together.
You can also add some garlic, olive oil, and Parmesan cheese to the parsley when running it through the food processor to make a pesto like mixture, delicious on fresh pasta any time of year.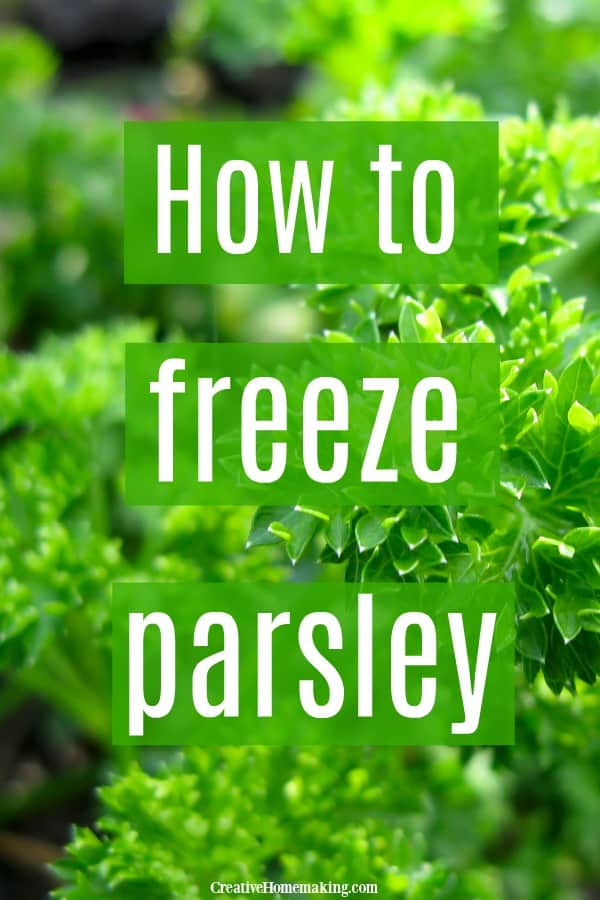 How to Make a Parsley Log
When I was looking for ways to freeze parsley I ran across this great tutorial for making parsley logs. It even includes a video.
Basically, you freeze the parsley into the shape of a "log" and store it in a ziploc freezer bag. When you need some parsley, just remove the log from the freezer, cut some parsley off the end, and return the remaining parsley to the freezer.
To create a log of parsley, first rinse off the parsley really well and remove as many stems as you can. Run the parsley through a salad spinner if you have one. I just broke down and bought my first salad spinner. They are so neat! Who wants to eat wet, soggy salad!?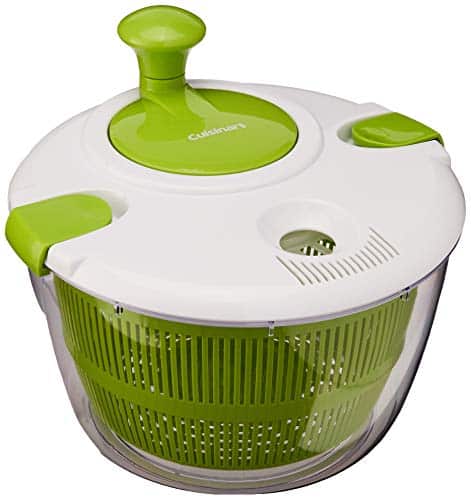 Cuisinart CTG-00-SAS Salad Spinner, Green and White
Anyway, remove as much moisture from the parsley as you can and start stuffing it to the bottom of a gallon sized ziploc freezer bag. You can get quite a bit in there, it will compact nicely.
Lay the bag on the counter and start rolling it up from the top end, without sealing the bag first. Tightly roll it up until you get to the parsley at the end. You should have very little air left in the bag and a nice log of parsley at the end of the bag. Quickly seal the bag before any air gets into it.
Label and date the bag and place it in the freezer. I took mine out the next day and was very surprised how solid the parsley log was and how green and fresh it looked still. We'll see what it looks like in a couple of months. What a great idea for preserving fresh parsley!
Related Recipes
Follow my canning and preserving board on Pinterest.