If you want to give baking a try and think it takes too long to make homemade bread, then give these one hour dinner rolls a try. They are every bit as good as any dinner roll recipe you will find, and they only take an hour to make!
This post may contain affiliate links.
One Hour Rolls Recipe
Ingredients:
3/4 c. milk
4 tbsp. butter
3/4 c. hot water
4 tbsp. sugar
1 tsp. salt
4 1/2 c. flour
1 tbsp. yeast*
*Save yourself money by stocking up on bulk yeast! I always buy my yeast in bulk and store it in the freezer. It will last for a year or more in the freezer. Just take it out when you need it.
Combine butter and milk in a glass bowl or measuring cup. Microwave for 1 1/2 minutes. Preheat oven to 170 degrees.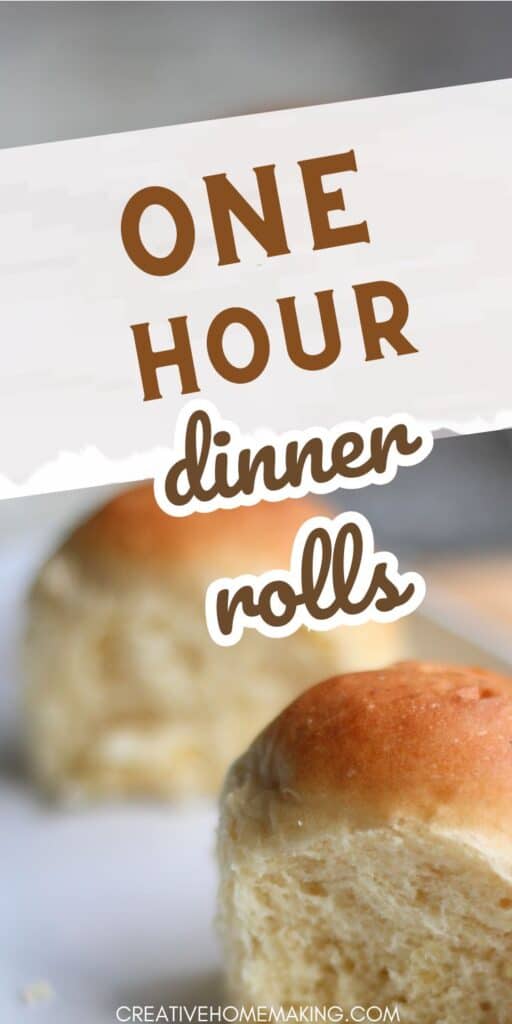 Related Article: No Knead Dill Rye Bread
Place butter and milk in your mixing bowl. Add hot water. Water should be very hot tap water. Hotter than lukewarm, but not boiling. Add sugar, salt, and 2 c. flour. Stir. Stir in yeast.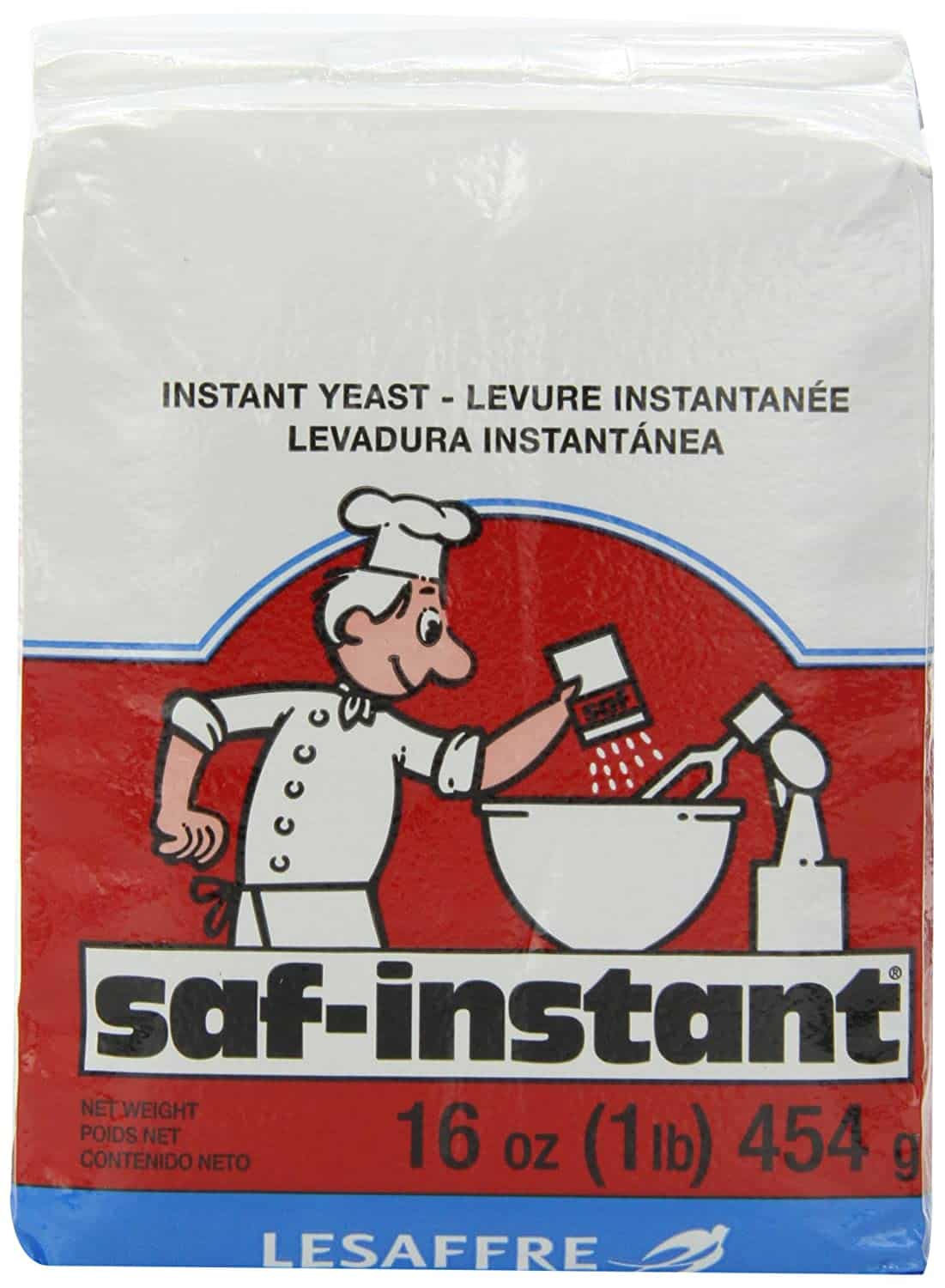 Saf Instant Yeast, 1 Pound Pouch

Place dough hook on mixer* and add remaining flour. Knead with dough hook for 5 minutes. If you don't have a mixer with a dough hook, then knead by hand.
Place dough in a greased bowl, and cover the bowl tightly with plastic wrap. Let it sit for 5 minutes.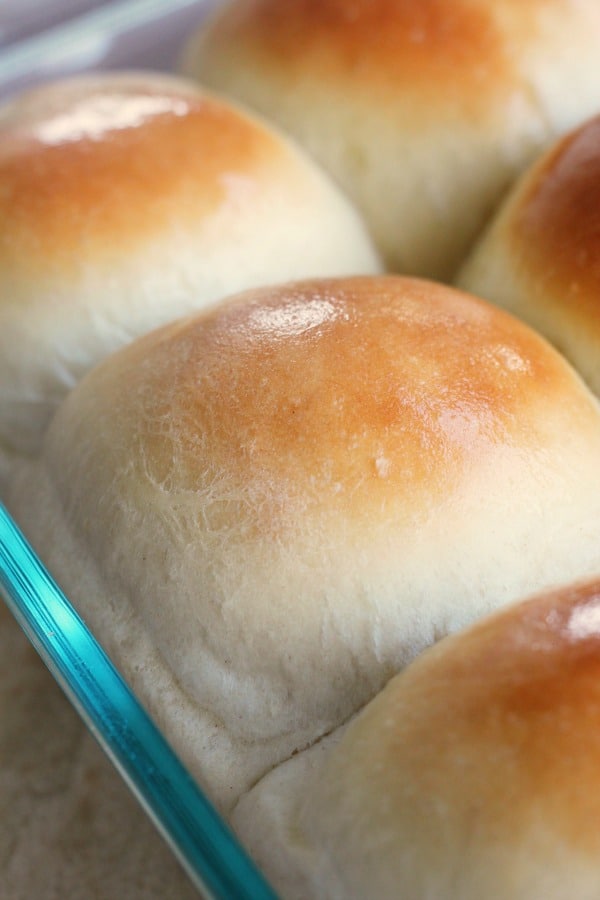 Grease the bottom of a 13x9x2-inch baking dish.
Using a sharp knife or pastry cutter, cut the dough into 12 equal pieces.
Flatten each piece and tuck the edges underneath, smoothing each piece into the shape of a ball. Place the balls smooth side up in the greased baking dish.
Place pan in oven and let the dough rise for about 20 minutes. Rolls should have risen above the edge of the pan.
Leave the pan in the oven and turn the heat up to 350 degrees. Bake for 15 minutes (set timer as soon as you change the temperature).
That's it! I've baked several different types of dinner rolls, and these one hour dinner rolls are every bit as good as the ones that take longer to rise. I didn't find any difference in the texture or the way they tasted. They are a keeper!
*I use a KitchenAid stand mixer for making homemade breads and rolls.
Related Dinner Roll Recipes
Follow my favorite recipes board on Pinterest.