Have you ever tried cherry limeade? If you haven't you don't know what you are missing. It is SO good. I had been missing out on this special treat until my husband introduced me to it at Sonic.
This post may contain affiliate links.
I let one of my sons taste it, and then he offered it to his twin brother, saying, "You have to try this. It will be the best thing you have ever tasted!"
This weekend I caught an episode of The Pioneer Woman on the Food Network Channel, and she shared a recipe for cherry limeade that is basically the same as the Sonic recipe.
I was so excited that I went and bought the necessary ingredients today to give it a try, and I wasn't disappointed.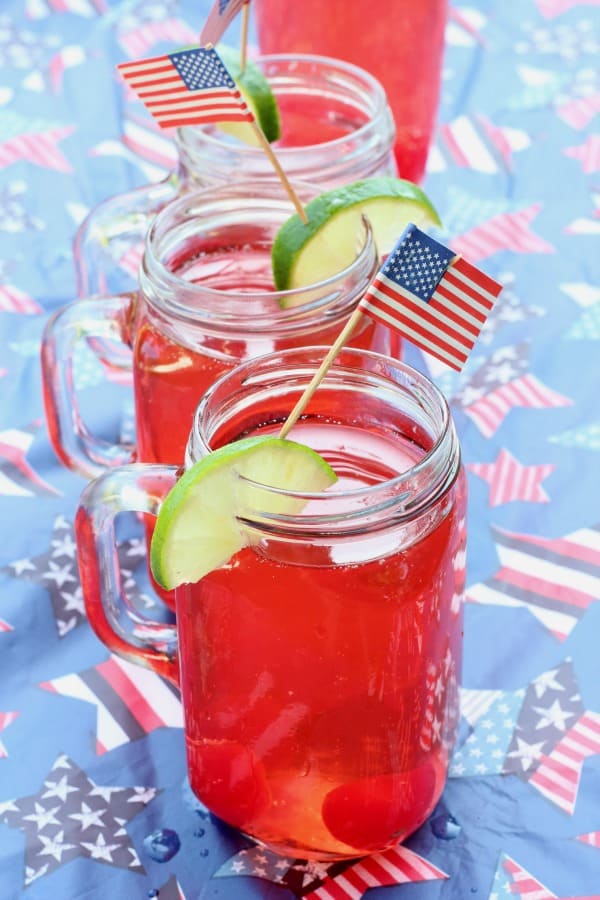 Cherry Limeade Recipe
1 cup bottled lime juice
2-liter lemon lime soda
1 cup sugar
1 jar maraschino cherries
Lime wedges (optional)
I adjusted the quantity amounts just a bit because I wanted to make a smaller amount than her recipe called for. For my recipe I mixed 1 cup lime juice, approximately 3/4 cup sugar, half jar maraschino cherries (juice and cherries), and 1 liter of lemon lime soda.
This recipe serves approximately 4-6 people and you will have enough ingredients to make another batch later. You can also adjust the quantities to suit your family's taste, if you want less sugar, etc. If you like you can garnish the glasses with lime wedges.
So tonight I brought home the family taco pack from Taco Bell (12 tacos for $10!) and made homemade cherry limeade to go with it. It was a huge hit, my three boys couldn't get enough. Even daddy liked it!
Follow my nonalcoholic drinks board on Pinterest.
Related Recipes