Yesterday I visited my favorite lavender farm. It's so fun to cut your own fresh lavender to use in your favorite drinks and recipes like this refreshing lavender lemonade. Today I tried making lavender brownies for the first time, and I love how they turned out. It's now one of my top favorite lavender recipes!
This post may contain affiliate links.
How to Bake with Dried Lavender
These lavender brownies are very easy to make. The brownies are very soft when they first come out of the oven, but they will firm as they cool. They are very rich, and not too crumbly.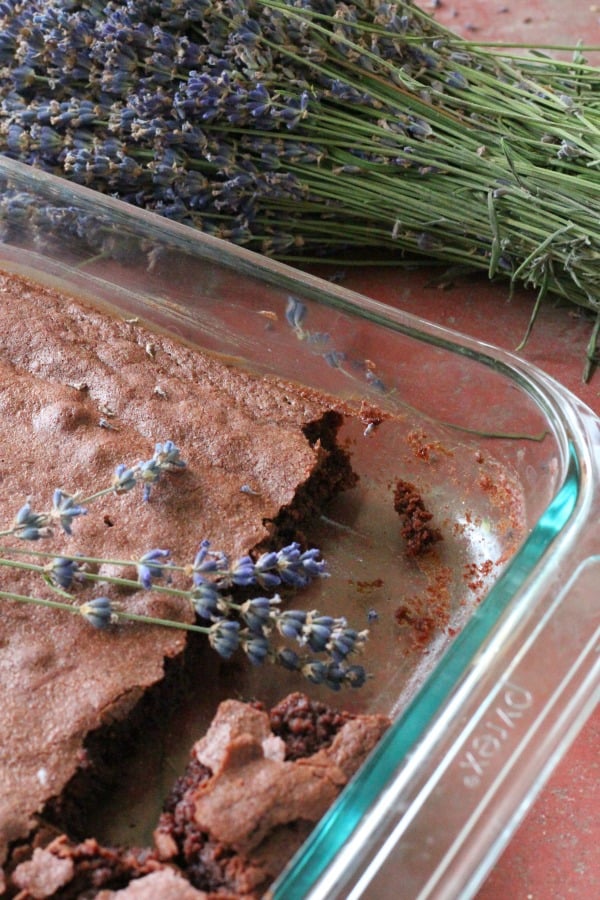 Lavender Brownie Recipe
Ingredients:
If you don't have any dried lavender on hand, you can buy some very inexpensively from Amazon.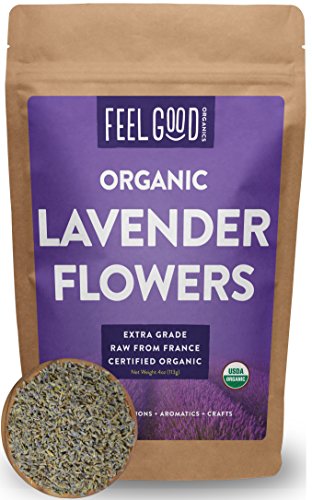 Organic Lavender Flowers Dried – Perfect for Tea, Baking, Lemonade, DIY Beauty, Sachets & Fresh Fragrance – 100% Raw From France – Large 4oz Resealable Bag – by Feel Good Organics

Preheat oven to 325 degrees. Grease a 13x9x2-inch baking dish.
Place the dried lavender in a mortar and pestle with a tablespoon of sugar. Grind until the lavender becomes a fine powder. Make sure not to get your nose too close or you will likely commence to have a big sneezing fit (ask me how I know!).
In a small bowl, combine the flour, baking cocoa, salt, sugar, and lavender/sugar mixture.
Place the two sticks of butter into a bowl and place in the microwave for a minute to melt.
While the butter is cooling, beat the eggs and vanilla extract. Slowly add the melted butter to the egg mixture, mixing well.
Slowly pour the flour mixture into the egg mixture and mix until just barely combined.
Pour the brownie mixture into the greased baking dish and smooth with a spatula. Bake for 45 minutes or until a toothpick comes out clean.
Follow my baking board on Pinterest.
Related Recipes