It's easy to find yourself with too much bread on your hands that you're not going to be able to eat before it's too late. With bread as expensive as it is these days, I like to buy extra when I find it on sale. And when I get in a baking mood and make a bunch of homemade bread, it's nice to be able to freeze some of it for later.
This post may contain affiliate links.
There are lots of thoughts out there about freezing bread. Whether your bread is freshly homemade or store bought, you really can keep it fresh and freeze it from a week up to several months with these easy tips.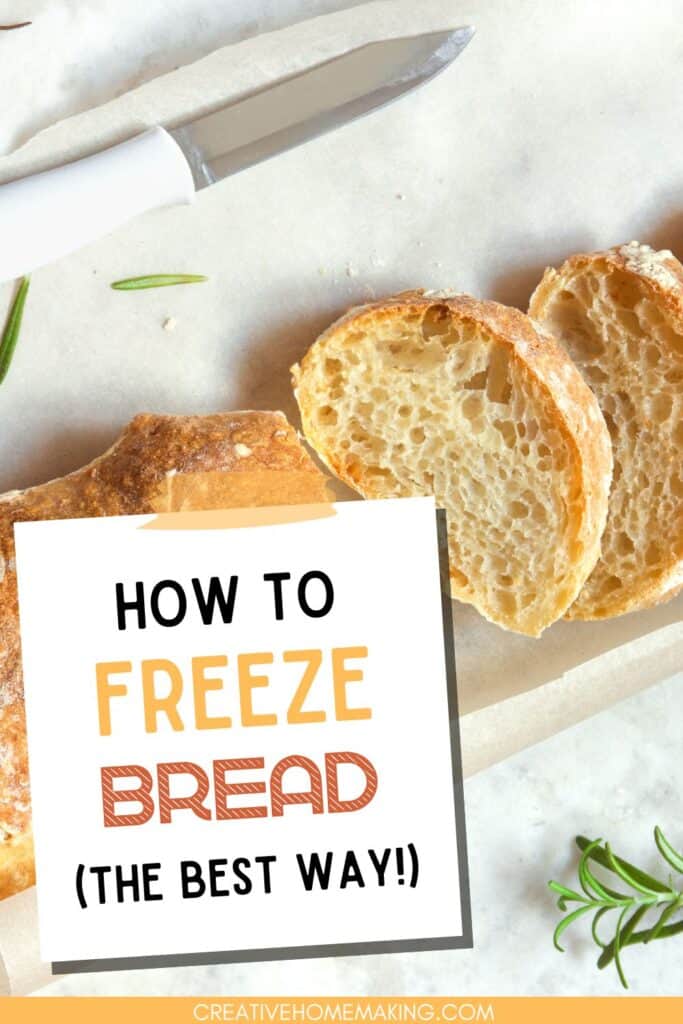 The Best Way to Freeze Store-Bought Bread
A lot of people ask if you can freeze store-bought bread in its original packaging. Yes, you can, if the packaging is air tight. If the bag is damaged in any way and letting air in, you can purchase re-usable bags on Amazon to keep your bread fresh longer in the freezer.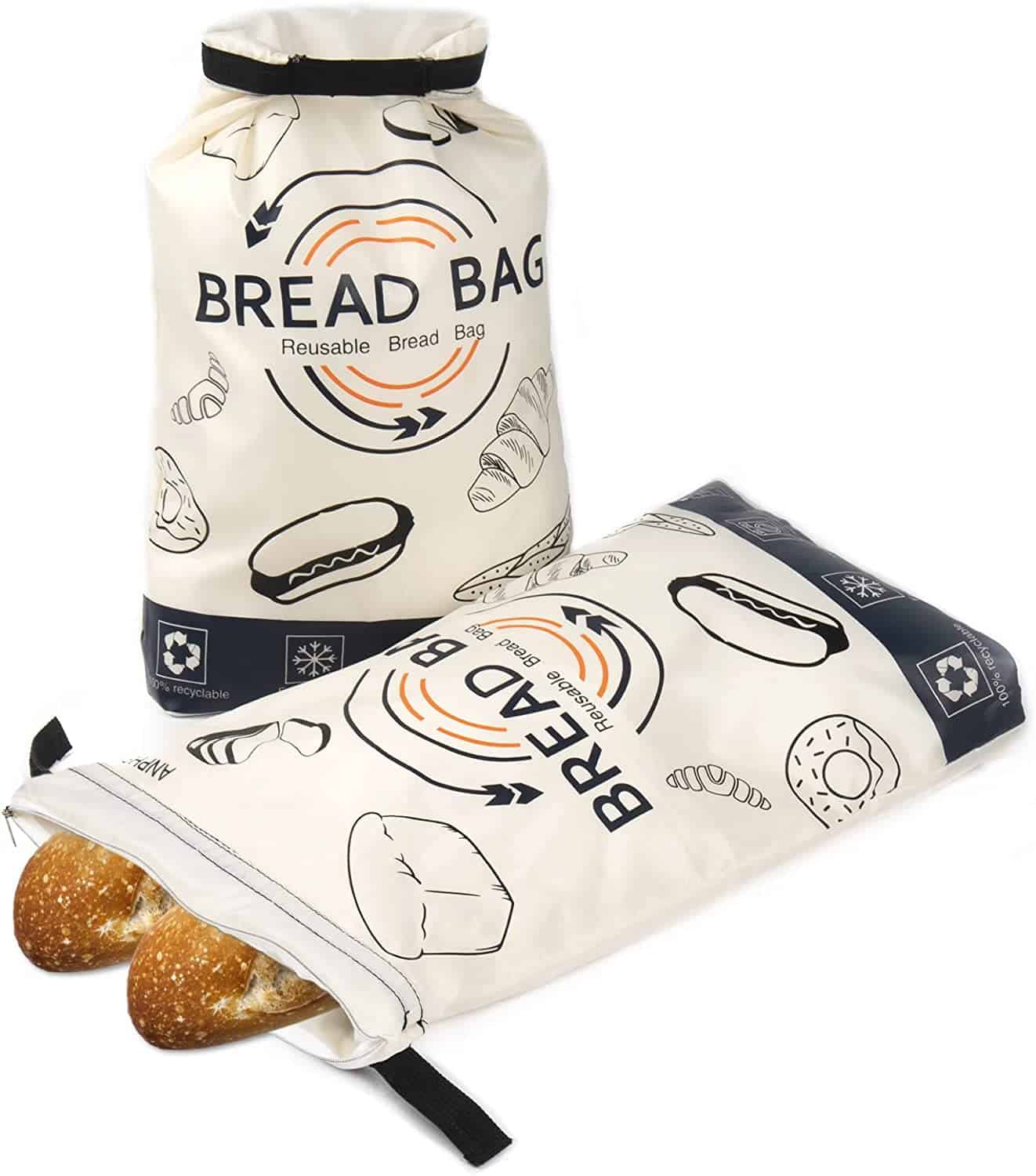 Reusable Freezer Bread Bags for Homemade Bread- Eco-friendly Zipper Bread Storage Bags with Hook and Loop Fasteners to Double Keep Bread Fresh, Bread Container for Sourdough Loafs (2 Pack )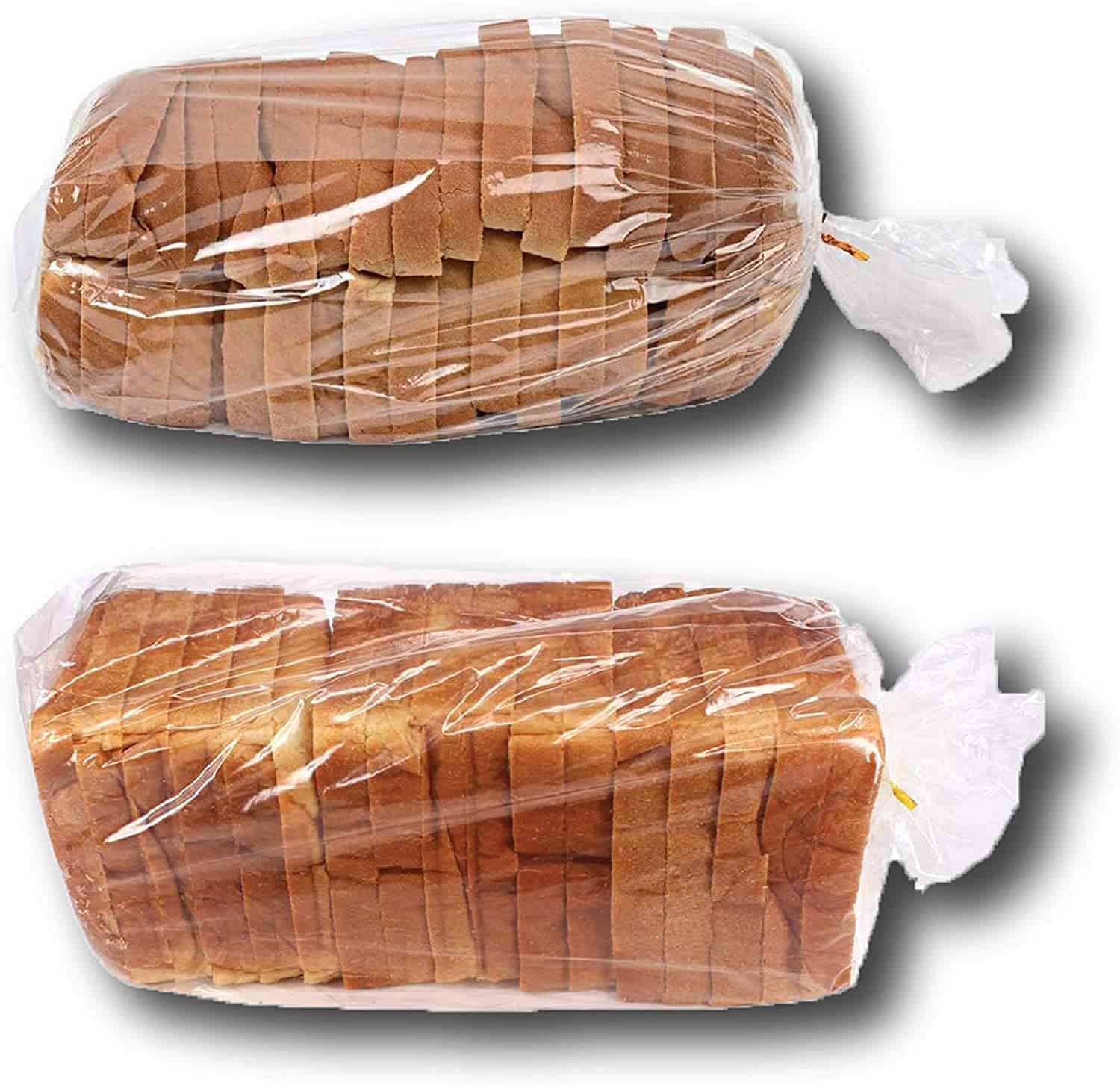 Bread Bags with Ties, Reusable, 100 Clear Bags and 100 Ties, Bread Bags For Homemade Bread And Bakery Loaf Adjustable Reusable (100)
How to Freeze Homemade Bread
If you're just going to be freezing your homemade bread for a couple of weeks, you can wrap it in a couple layers of plastic wrap or aluminum foil to keep your bread fresh before you put it in the freezer. You can also buy these bread bags and ties to use in the place of plastic wrap.
Related Article: How to Freeze Milk: Tips and Tricks for Longer Storage
If you want to keep your homemade bread in the freezer for a longer period of time, wrap cooled bread in several layers of plastic wrap and then place in a freezer ziploc bag. Let the bread sit for several hours before wrapping and freezing. It should be completely cool before you place it in the freezer.
Consider cutting your homemade bread into slices before you freeze it. You can then just take the slices you need out of the freezer and not the whole loaf.
Related Recipes:
How Long Does Bread Last in the Freezer?
How long can you freeze homemade bread? Bread can last anywhere from a week for up to 6 months in the freezer, depending on the kind of bread. It will start losing quality, however, after about 2 months. Check on it every month or so. If it starts getting freezer burned, it's been in the freezer for too long.
Larger loaves are harder to keep fresh than smaller ones are. You can actually buy some great extra large re-usable bread bags for larger loaves that help keep bread fresh longer.
Related Article: No Knead Dill Rye Bread
Keep in mind that the fresher your bread before you put it in the freezer, the fresher it will be when you thaw it out again. If it's not very fresh when you put it in, it won't be fresh when you take it back out, either.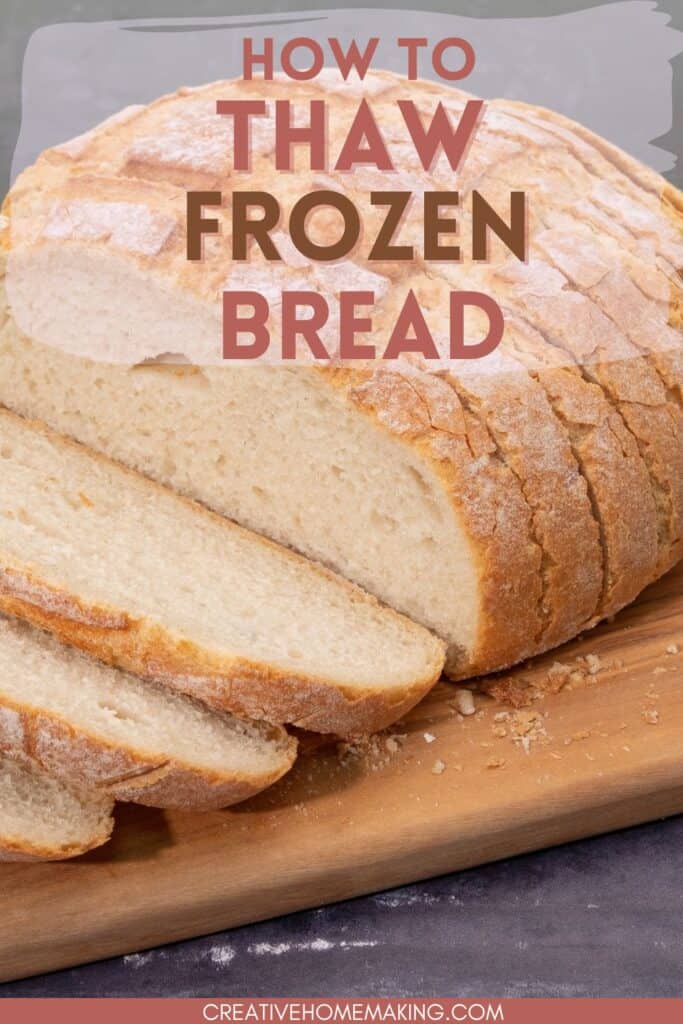 How to Thaw Frozen Bread
The best way to thaw bread is to let it dethaw at room temperature. For homemade bread, you can then place the thawed loaf in the oven at 350 degrees at warm until it is heated through.
After you've frozen and thawed bread, it isn't recommended that you freeze it again. Re-freezing bread will significantly reduce the quality and texture of your bread.
Now you know how to freeze homemade bread! Just follow these easy tips. Your bread will last as long as you need it to and it will stay fresh too!
Follow my Favorite Recipes board on Pinterest.