How Do I Make My Pine Cones Smell Like Cinnamon?
This post may contain affiliate links.
I am always looking for fun DIY projects to do with my kids during the holiday season. These easy DIY cinnamon scented pine cones were a fun craft we did for the holidays last year.
My family enjoys going camping every summer, so while we are camping in the summer or fall I'm always on the lookout for good pine cones to bring home to use in fall and winter craft projects such as this one. You might even have some pine cones laying around in your back yard.
There are a couple of different ways to make cinnamon scented pine cones. You can make them with glue or without glue. For the method that doesn't require glue you will need cinnamon scented essential oil.
Scenting Pine Cones with Glue
To scent pine cones with glue you will need a bottle of spray glue and a bottle of ground cinnamon and/or cloves.
You will want to do this project outside if possible. Take the pine cones outside and spray them with a good coat of the spray glue.

3M General Purpose 45 Spray Adhesive, 10-1/4-Ounce, White

Place the prepared pine cones a couple at a time in a gallon sized ziploc bag and place a tablespoon of spices in the bag with the pine cones. Seal the bag and shake the bag until the pine cones are well coated with the cinnamon or cloves. Set the pine cones on a flat surface to dry.
Instead of using spray glue, you can also use a small paint brush to brush glue like Elmer's glue on the pine cones and then either sprinkle the cinnamon on the pine cones or place them in a gallon sized bag and coat with spices as described above.
Scenting Pine Cones With Essential Oil
An easier method for scenting pine cones may be to spray them with cinnamon scented essential oil. Mix approximately 1 ounce of water with 20 drops of cinnamon essential oil in a small glass spray bottle and spray the cinnamon mixture on the pine cones.
It's best to enclose the pine cones in an enclosed bag such as a ziploc bag for 5-6 days to let them completely absorb the scent of the essential oil.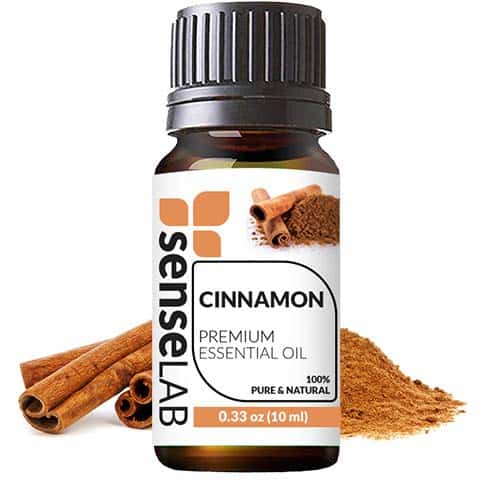 Cinnamon Essential Oil – 100% Pure Extract Cinnamon Oil Therapeutic Grade (0.33 Fl Oz / 10 ml)

How Long Do Scented Pine Cones Last?
Scented pine cones should last for a month or so. You can revive cinnamon scented pine cones by spraying them with a mixture of cinnamon scented essential oil and water as described above. This is also effective for reviving them when you pull them out again to use them next year.
Are Cinnamon Pine Cones Toxic?
A lot of people ask if cinnamon scented pine cones are toxic to cats or dogs. According to the Pet Poison Hotline, cinnamon ingested in small amounts does not cause harm to most pets, but may possibly irritate their skin if exposed in large amounts. Cinnamon essential oil has been found to be more harmful when ingested by pets than cinnamon in powder form.
After you are finished preparing your scented pine cones, if you would like to give them away to family and friends, consider putting them in cellophane bags like these and tying a ribbon around them to dress them up as a pretty holiday gift!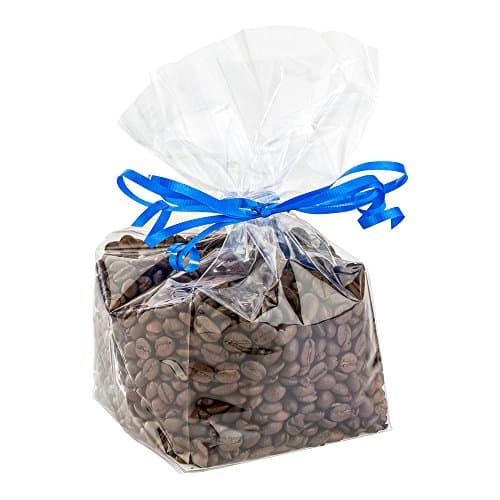 Flat Bottom Heat Seal Sandwich Bags, Heat Sealable Food Bags – Gusset Bag with Paper Insert – Clear – 4 x 4 x 9 Inch – 100ct Box – Bag Tek – Restaurantware

Follow my Christmas recipes and crafts board on Pinterest.
Related Articles