The aster flower is an easily grown sun-loving perennial. It comes in a variety of colors and shapes. If you already have asters then you know that they are easily grown from divisions, this is simply dividing the plants into smaller sizes for replanting.
This post may contain affiliate links.
They do extremely well when planted then divided every two or three years. Simply thin them out and replant in another sunny location.
Growing Asters from Seed
Asters can be started from seeds directly into the ground or indoors and later transplanted into your garden when the warmer weather arrives. If you start them indoors and start them in pots, then transplant the young plants outdoors in spring when all danger of frosts have passed.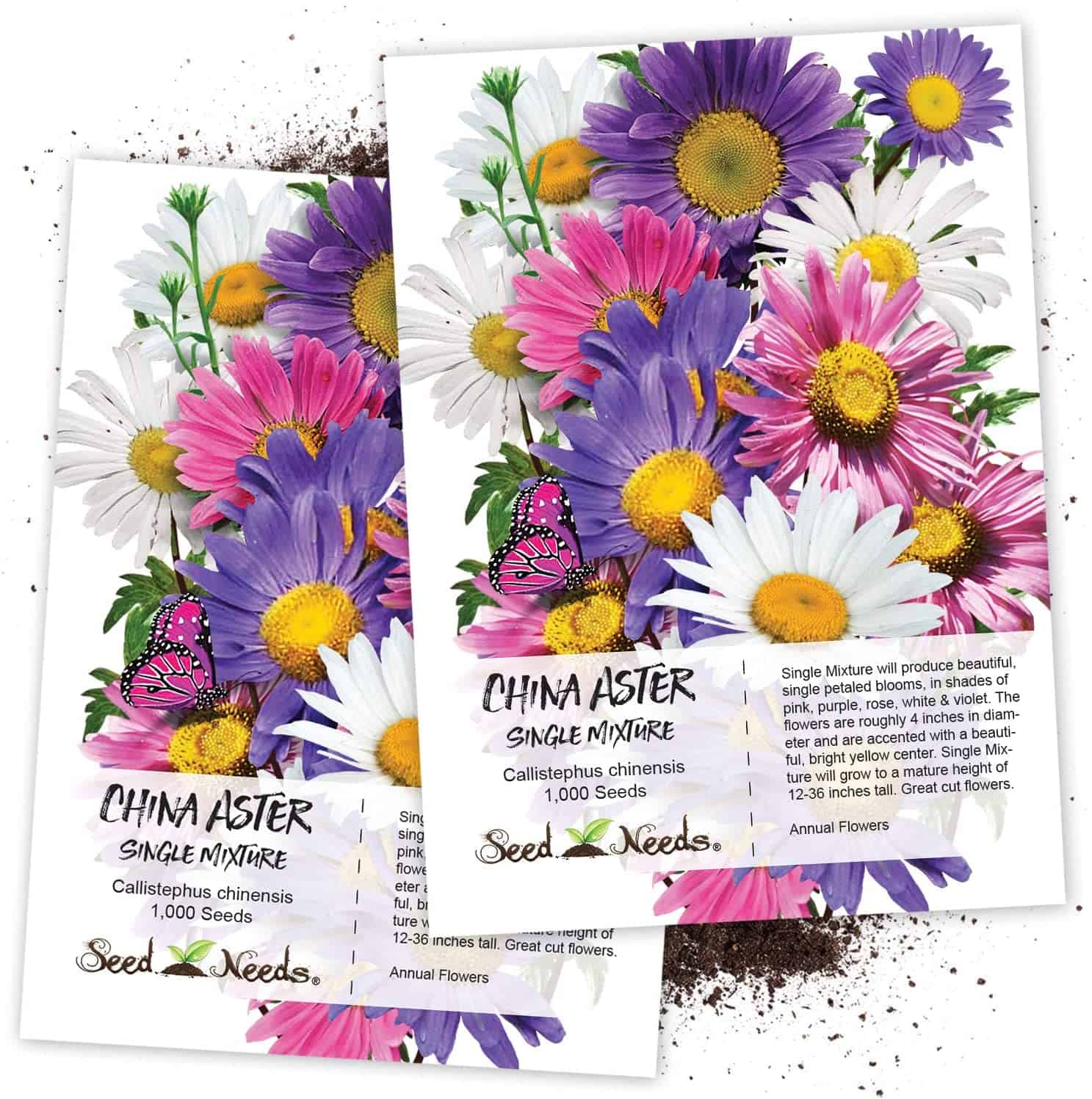 Seed Needs, Single Mix China Aster (Callistephus chinensis) Twin Pack of 1,000 Seeds Each

If you choose to plant them outdoors, plant them early in the season (after danger of frost), covering them lightly with soil and water them well.
Since asters germinate quickly and grow easily you will almost assuredly have a continual display by mid summer. Asters do well in average soil, but like anything else, plants will grow well when properly fed and watered, giving you healthy plants and lots of blossoms.
Fertilizing Asters
Before planting mix a little compost into the soil and feed them with a general purpose fertilizer once a month. Keep the soil moist, but not wet and water well during hot dry spells, at least once or twice a week, this will keep them vibrant.
Adding a little mulch around them will not only keep the weeds down but will enhance and beautify their appearance.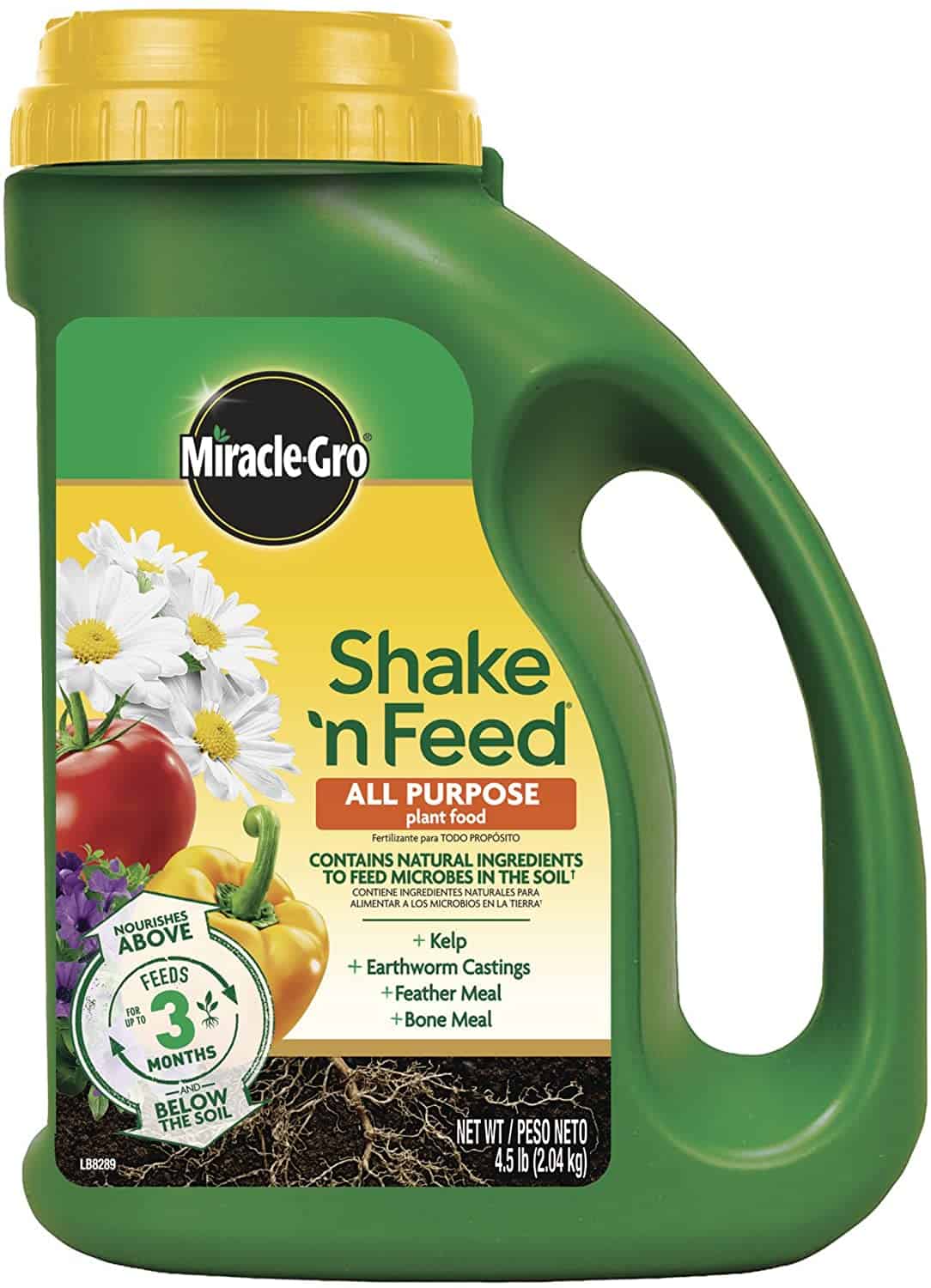 Miracle-Gro Shake 'N Feed All Purpose Plant Food, 4.5 lbs, Covers up to 180 sq. ft.

In mid summer they will begin to blossom and do so until frost. There is no need to cut back or remove the dead flower blooms, but by doing so it will improve the plant. If you chose to plant the large variety, you will need to trim back any stalks that have become long and gawky.
After they have become well established they will grow well for years to come. Usually resistant to disease and insects, if they do become so treat with an organic or chemical insect repellent and a fungicide.
Cutting and Displaying Asters
Since asters grow on sturdy stalks this makes the good candidates for cut flowers for floral arrangements. When cutting, cut the stems low, checking for insects (you don't want them inside), then immediately placing them into water.
Asters will also make beautiful decorative plants on your patio or deck when planted in container pots.
When you plant, try planting small to large with small ones in the front, then the medium sizes then the tall ones using different arrays of color for an absolutely gorgeous blend of color and height, enhancing the beauty of your home and garden.
Reprinted with permission.
Follow my Gardening board on Pinterest.
Related Articles