We have done some fun fall leaf projects in the past, but these waxed fall leaves are just way too cool. They are very easy to make. I had so much fun making them, I didn't want to stop! Waxing fall leaves is very easy.
This post may contain affiliate links.
How to Wax Fall Leaves
Supplies Needed:
To do this project you will need a mini crock pot. If you don't already have one you will be sure to find one at your local thrift store. At the first Goodwill I went to I found one for $3.99.
Related Article: Fall Leaf Placemats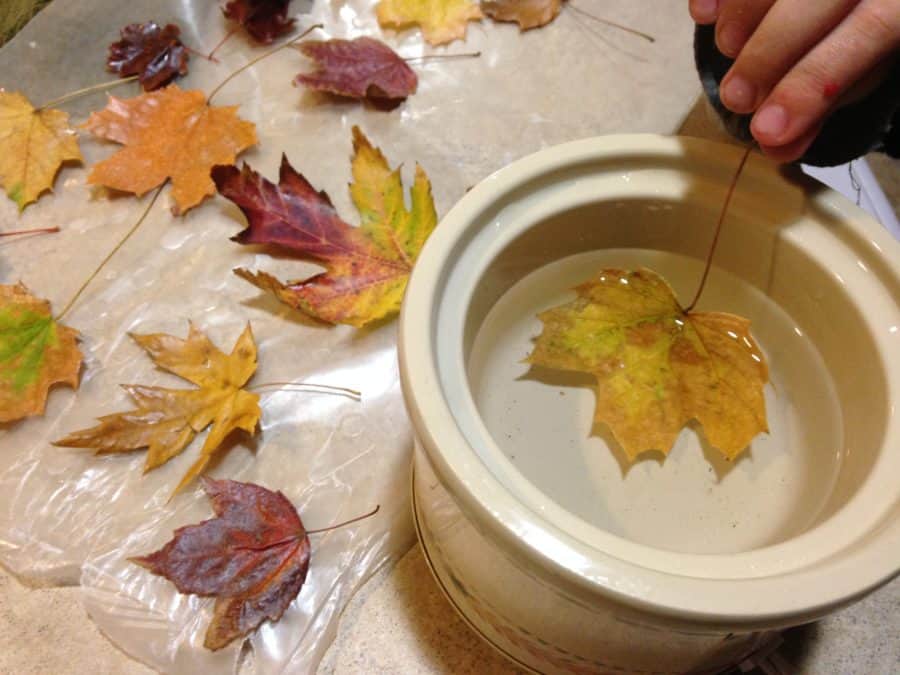 You can find paraffin wax at most grocery stores in the canning section or you can also order it from Amazon. Paraffin wax is what they used to melt and use to seal jelly and jam jars.
You will only need about half a small box for this project. I've read that you can also use beeswax to do this project, but it will cost you more than the paraffin wax.
It takes about 30 minutes for the wax to completely melt in the crock pot. When the wax is melted you can dip the leaves.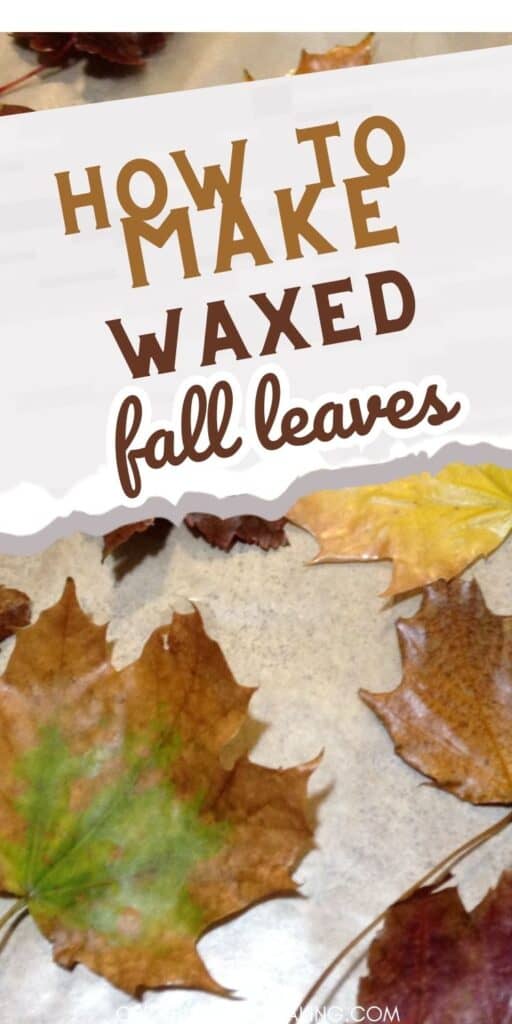 You don't have to wait until the leaves are dried to dip them in the wax. In fact, they turn out better if they are still "fresh". The softer they are the better you will be able to flatten them after they are dipped in wax.
Related Article: Fall Leaf Mason Jar Candle Holders
Directions
Lay a piece of waxed paper on the counter where you are working and start dipping the leaves in the wax, being careful not to touch the hot wax with your fingers. Lay the leaves on the waxed paper to dry. The leaves will dry in a minute or less.
You can dip the leaves in the wax more than once, however, the more wax you put on the leaves, the more you will be able to see the wax on them.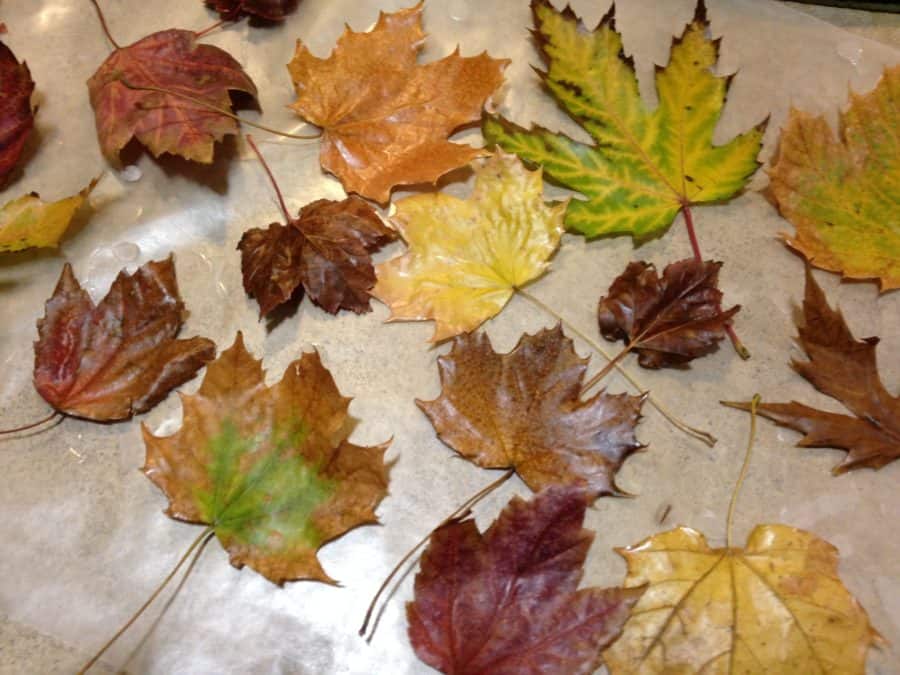 One or two coats should be fine. Make sure to dip the stems too, it will help keep them from breaking. When the leaves are done you can use them for decoration in a number of ways. Lay them on end tables, your dining room table, or in a pretty bowl.
You can also string them onto a leaf garland, which is what I did. Just use a needle and thread to string the leaves together for a garland.
Related Article: 7 Creative Fall Decor Ideas for Transforming Your Home into a Cozy Haven
The wax will help keep the leaves from tearing apart when you poke the needle through them.
I was really happy with how my leaf garland turned out. Who knew you could wax fall leaves!? I will definitely be doing it again next year.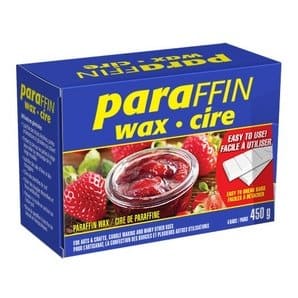 Paraffin Wax (Pack of 1 = 1lb / 450g.)

Follow my Fall and Thanksgiving board on Pinterest.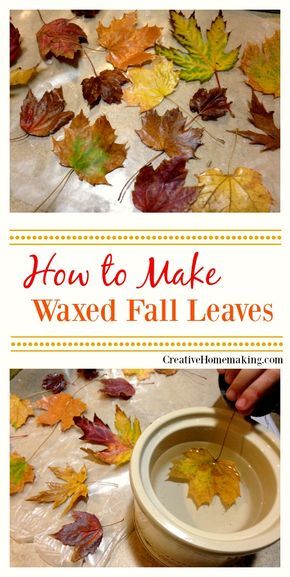 Related Articles