There's something special about walking into a Pottery Barn store and being greeted by the warm and inviting scent that fills the air. It's a fragrance that instantly makes you feel at home and relaxed. But did you know that you can recreate this same ambiance in your own home? With a few simple ingredients and some easy-to-follow steps, you can learn how to make your house smell like Pottery Barn.
This post may contain affiliate links.
In this guide, we'll share our favorite natural scent recipe that will help you create a cozy and welcoming atmosphere that you and your guests will love. Get ready to transform your home into a comforting oasis that smells as good as it looks!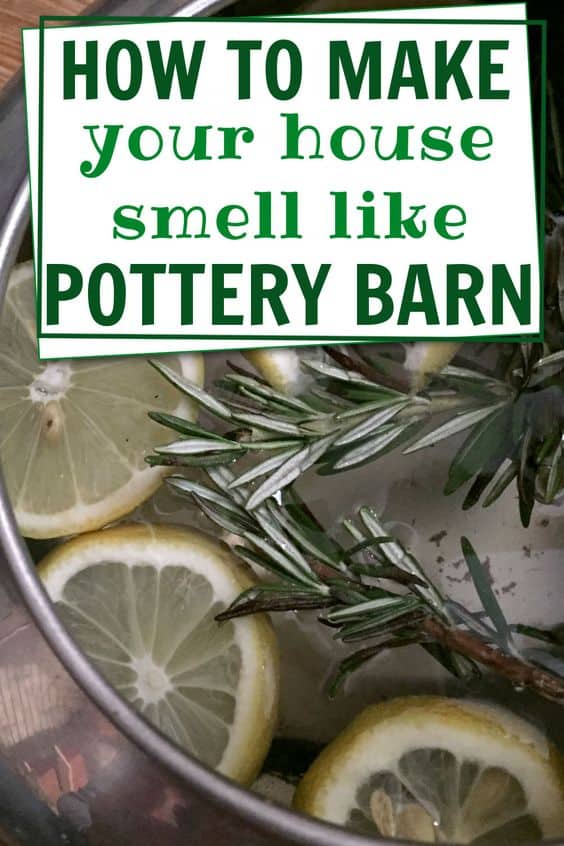 Pottery Barn Signature Scent
Ingredients:
1 lemon, sliced
2 or 3 springs rosemary
All you have to do is fill a small saucepan of water, and add a sliced lemon, the sprigs of rosemary, and a tablespoon or so of vanilla extract.
You can use store bought vanilla extract, or try my homemade vanilla extract, which has a much stronger vanilla scent. You can also substitute a vanilla bean for the vanilla extract, if you have one.
If you want to be able to leave the simmering mixture unattended for a little while, then try putting it in a small crock pot instead.
Some people place several small crock pots around the home to help the scent reach the entire home more easily.
We have a woodstove that is always going, so I placed an old tea kettle on top of the stove with the mixture simmering in it.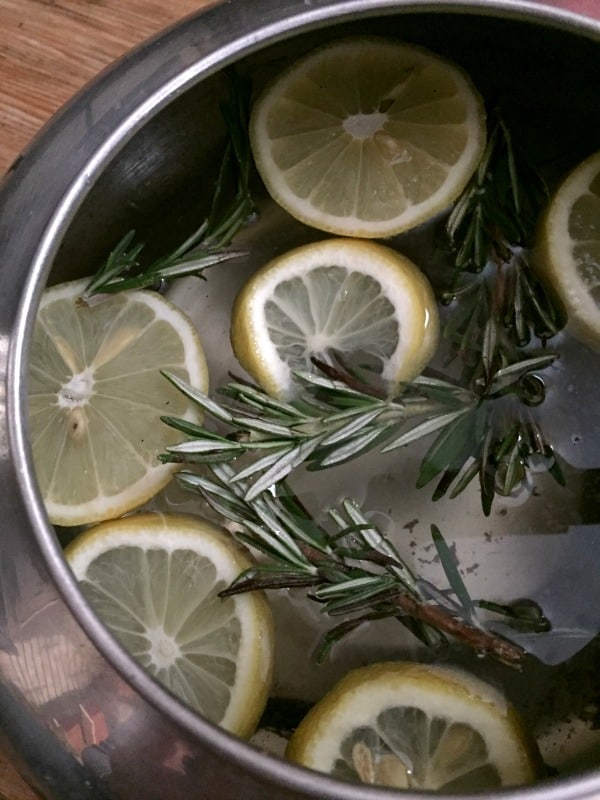 This mixture will last 2 or 3 days before you have to replace it, just keep checking it to make sure you don't run out of water.
This was a fun little project, and now my house smells great, all ready for Thanksgiving. As I was writing this, I realized that this "recipe" is very similar to another one I tried earlier this year, a recipe for all natural mosquito repellent.
It also uses lemon and rosemary, except to repel mosquitoes AND it smells good. Hmmm…interesting!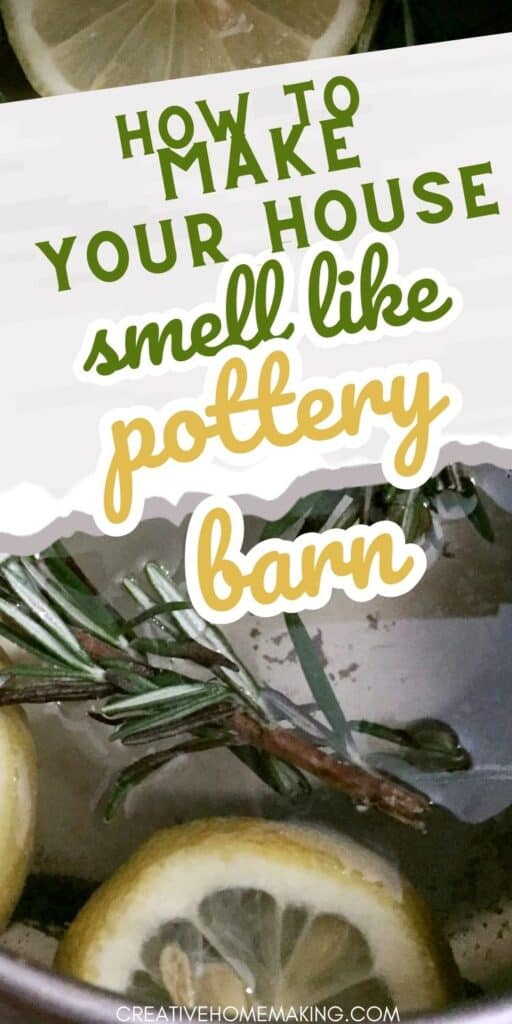 Follow my cleaning board on Pinterest.
Related Cleaning Hacks