When I first started canning, it didn't take me long to realize how easy it is to can homemade pie fillings. I was soon hooked! I love baking homemade pies during the holidays, so canning pie filling is a no brainer. It's really easy too! Here are my 6 favorite pie filling recipes for canning.
This post may contain affiliate links.
Peach Pie Filling
When we moved to Idaho last summer, we had to leave our peach tree behind, and it made me sad! I really miss having fresh peaches so close at hand.
If you have access to fresh peaches during the summer, then you'll definitely want to try canning this peach pie filling so that you can have fresh peach pie any time of the year.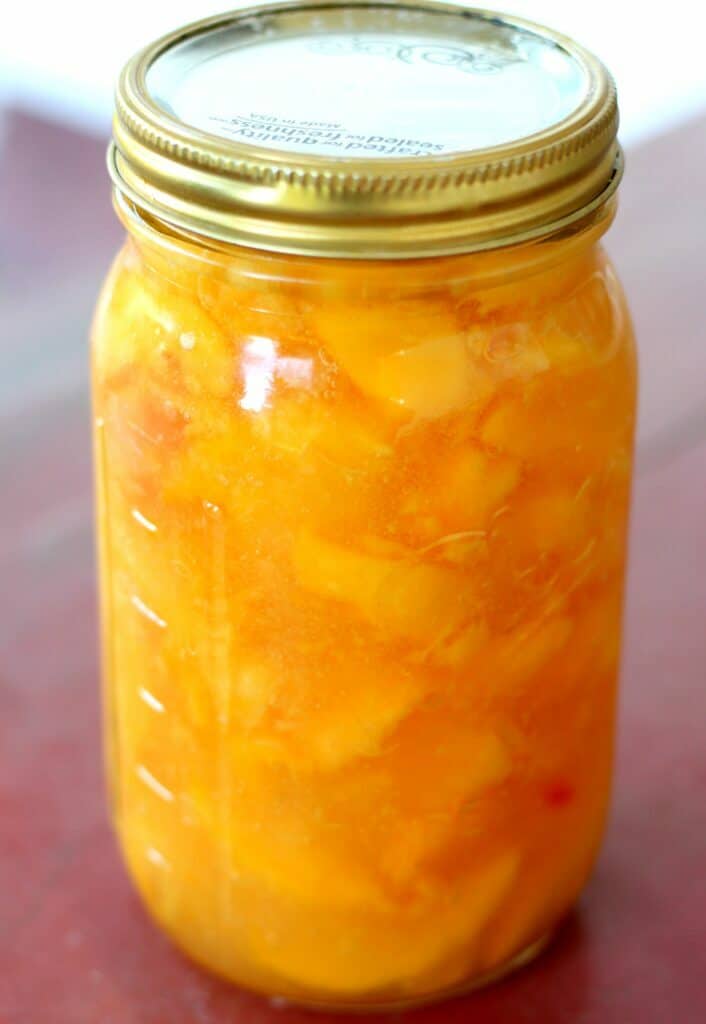 Strawberry Rhubarb Pie Filling
When I was a kid my mom made a lot of homemade pies. In the summer she would make extra pies and put them in the freezer for winter.
We always had strawberries and rhubarb growing in the garden, so strawberry rhubarb pie was something I really looked forward to every year. This strawberry rhubarb pie filling is another great way to make sure that you can enjoy strawberry rhubarb pie all winter long!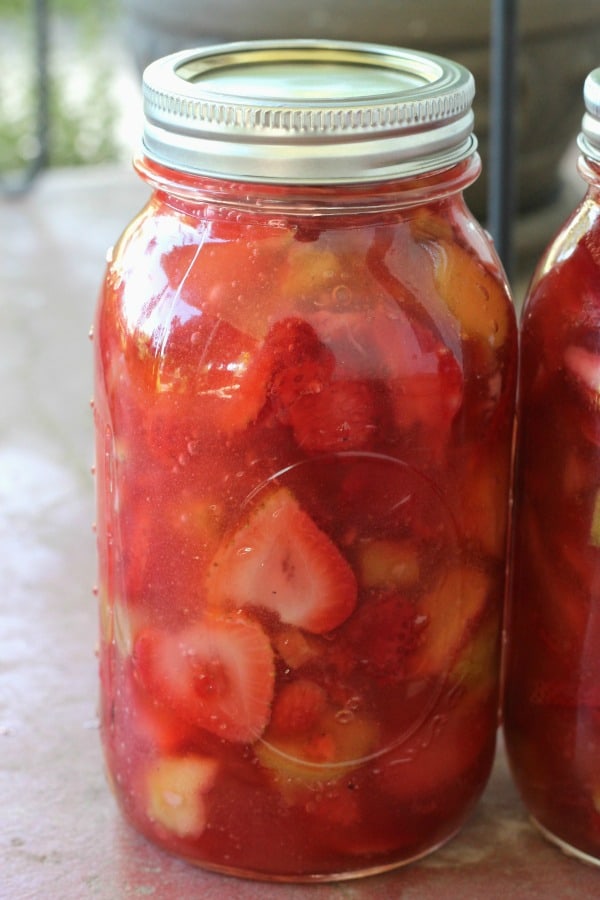 Blackberry Pie Filling
When we lived in Washington State, we had a favorite blackberry patch that we drove to every summer to pick blackberries for canning. I picked buckets of them for making homemade blackberry jam, blackberry syrup, and blackberry pie filling. I also made sure to freeze the extra for blackberry pie bars. Here's my favorite recipe for canning blackberry pie filling.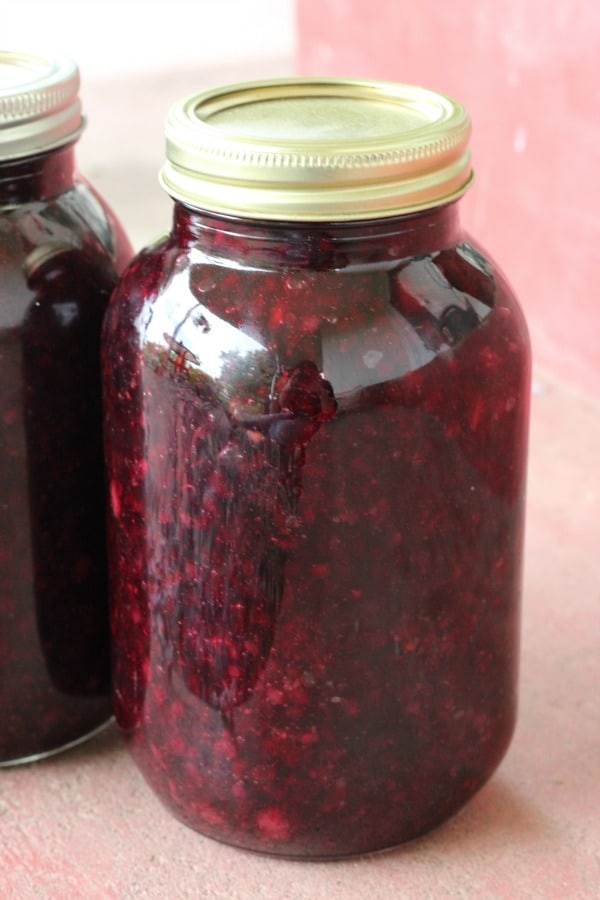 Apple Pie Filling
Apple pie filling is one of my favorite pie fillings, and so easy to make. I love picking apples from wild apple trees every fall. The key to the perfect canned apple filling? Clear Jel! Make sure you have plenty of Clear Jel on hand before you get started on any of these pie filling recipes. It's the secret for thickening the filling for a perfect pie.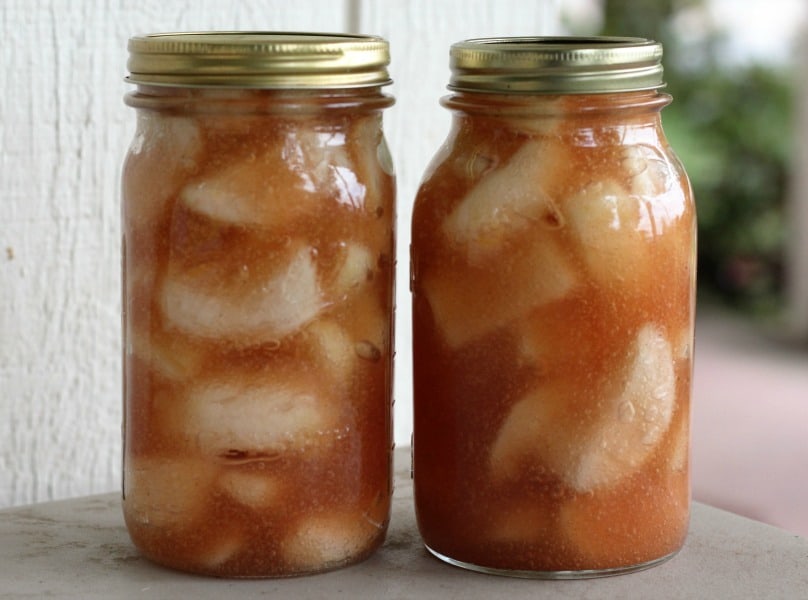 Blueberry Pie Filling
When my kids were younger, we spent a lot of time picking blueberries every summer, right before the fourth of July. I have a lot of fond memories of blueberry picking. There are lots of ways to preserve fresh blueberries. Blueberry syrup is always a big hit. This recipe for canning blueberry pie filling is one of my favorites.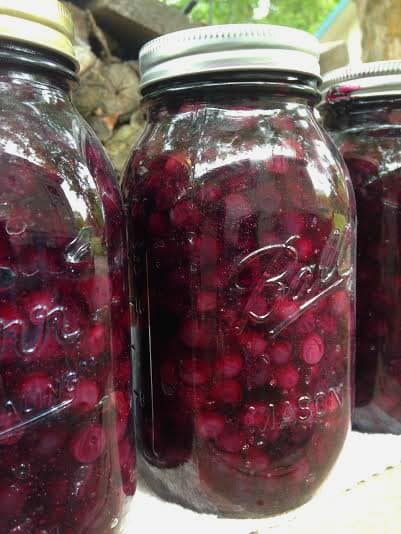 Cherry Pie Filling
There's nothing better than a fresh cherry pie! It's a little work to pit all of the cherries, but the end result is totally worth the effort. Here's my recipe for canning cherry pie filling.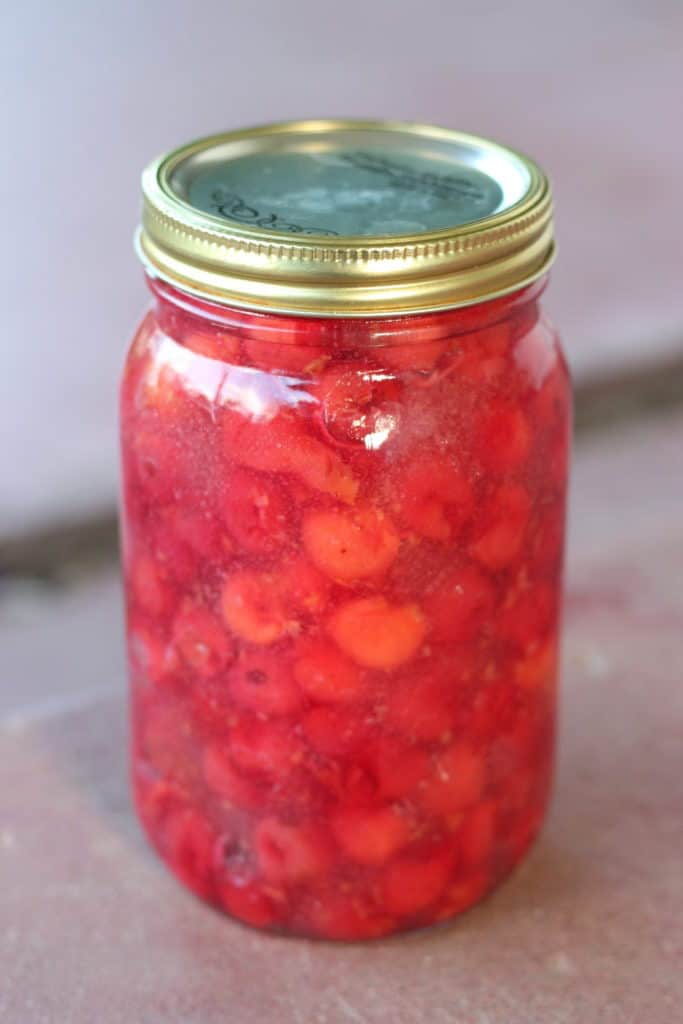 Follow my canning and preserving board on Pinterest.
Related Recipes