Are you looking for a tasty and healthy way to add some flavor to your salads? Look no further than blueberry vinegar and vinaigrette! Making your own blueberry vinegar and vinaigrette is a simple and affordable way to add a burst of fruity flavor to your meals.
This post may contain affiliate links.
To make blueberry vinegar, all you need is fresh blueberries, vinegar, and a bit of sugar. Simply combine the ingredients in a jar and let it sit for a few weeks to infuse. Once it's ready, you can use it in salad dressings, marinades, and even as a glaze for roasted meats.
Related Article: How to Fertilize Blueberry Bushes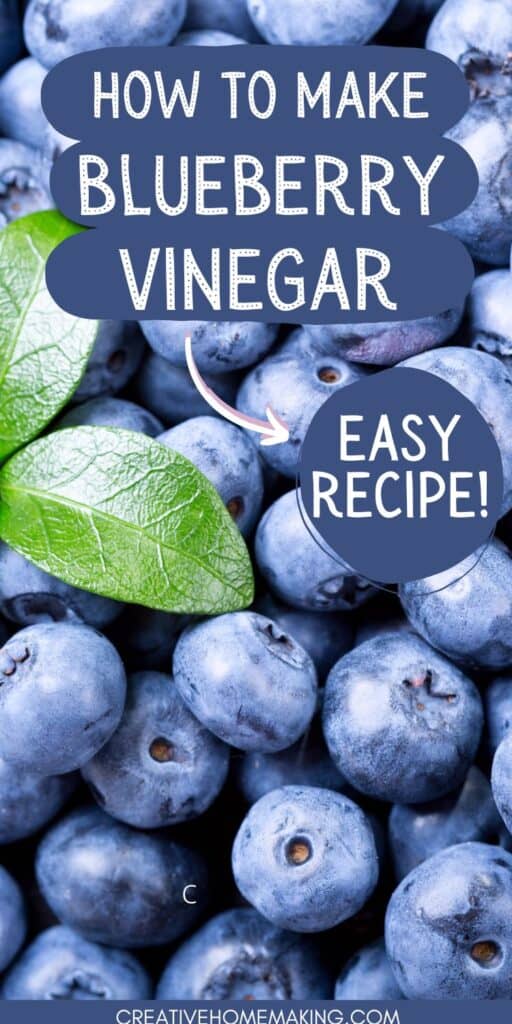 Blueberry Vinegar
Blueberry vinegar is a delicious and versatile ingredient that can be used in a variety of recipes. It's easy to make and adds a sweet and tangy flavor to any dish. Here's how to make it:
Ingredients
2 cups fresh blueberries
1 cup sugar
2 cups vinegar (white wine or apple cider vinegar works best)
1 cup water
Instructions
Rinse the blueberries and place them in a stainless steel or non-stick pot.
Add the sugar, vinegar, and water to the pot and stir to combine.
Bring the mixture to a boil over medium-high heat, then reduce the heat and let it simmer for 20-30 minutes.
Remove the pot from the heat and let it cool for a few minutes.
Strain the mixture through a fine-mesh sieve into a clean glass jar or bottle.
Store the blueberry vinegar in the refrigerator for up to 6 months.
Blueberry vinegar is great for salad dressings, marinades, sauces, and more. You can also use it to add a burst of flavor to sparkling water or cocktails. Experiment with different vinegars and sweeteners to create your own unique flavor combinations. Enjoy!
Related Article: Canning Blueberry Syrup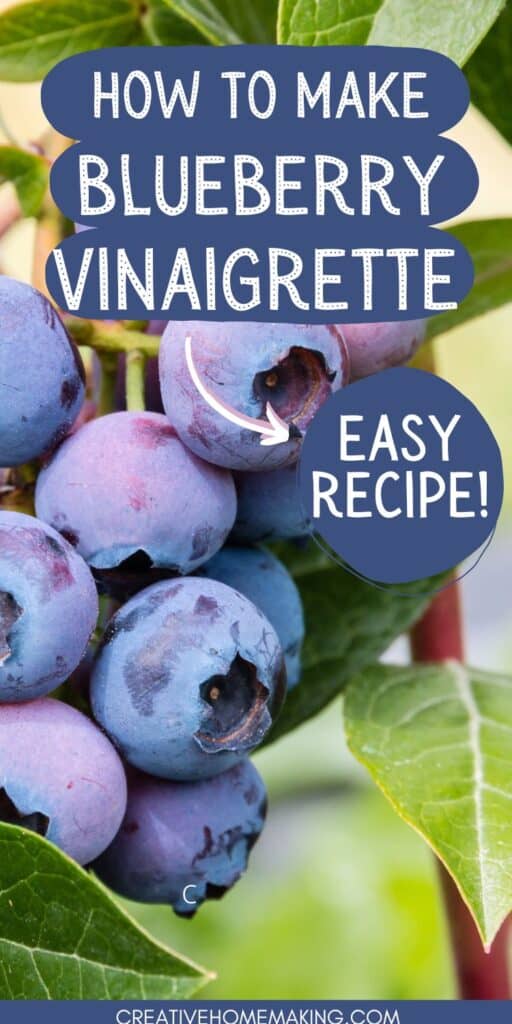 Blueberry Vinaigrette
If you're looking for a sweet and tangy dressing to elevate your salad game, blueberry vinaigrette is an excellent choice. With just a few simple ingredients, you can make a delicious and healthy dressing that will add a burst of flavor to your greens. Here's how to make it:
Related Article: Blueberry Leaves Turning Red: Causes and Solutions
Recipe
Ingredients:
1/2 cup blueberry vinegar
1/4 cup olive oil
1/4 tsp salt
1/4 tsp pepper
1 tbsp honey
1 tbsp balsamic vinegar
1 tsp lemon zest
1 tsp dijon mustard
1 tbsp fresh parsley, chopped
1 tbsp minced onion
Instructions:
In a small bowl, whisk together the blueberry vinegar, olive oil, salt, pepper, honey, balsamic vinegar, lemon zest, and dijon mustard.
Add the parsley and onion and whisk until well combined.
Pour the mixture through a mesh sieve to remove any solids.
Use an immersion blender to blend the mixture until smooth and creamy.
Related Recipe: 6 Easy and Delicious Blueberry Recipes to Try Today!
Preparation
To prepare the blueberry vinaigrette, start by gathering all the ingredients. You can use store-bought blueberry vinegar or make your own by infusing white vinegar with fresh blueberries. Once you have everything ready, simply whisk all the ingredients together in a bowl, add the parsley and onion, and blend until smooth.
You can adjust the seasoning to your taste, adding more salt or honey if desired. If the dressing is too thick, you can thin it out with a little water or more olive oil. Store the blueberry vinaigrette in a jar or bottle in the fridge for up to a week.
Tips and Variations
You can use frozen blueberries instead of fresh ones.
For a more intense blueberry flavor, you can add a teaspoon of lemon zest to the mixture.
You can use olive oil instead of vegetable oil for a healthier option.
If you want a thicker vinaigrette, you can add a tablespoon of mayonnaise or Greek yogurt to the mixture.
This vinaigrette is great for salads, but you can also use it as a marinade for chicken or pork.
Related Recipe: Blueberry Lavender Jam
Uses
Blueberry vinegar and vinaigrette can be used in various ways to add flavor and nutrition to your meals. Here are some ideas:
Salads
Blueberry vinaigrette is a great addition to any green salad, especially in the summer when fresh blueberries are in season. Simply drizzle it over your salad and toss to coat. You can also use it as a marinade for grilled chicken or fish to add a sweet and tangy flavor.
Related Recipe: Canning Blueberry Jam
Marinades
Speaking of marinades, blueberry vinegar can be used as a base for marinades for meat, poultry, and seafood. Add some herbs and spices to the vinegar and marinate your protein for a few hours before grilling or baking. The result will be a flavorful and tender dish with a hint of sweetness.
Dips
Blueberry vinaigrette can also be used as a dip for vegetables or fruit. Simply mix it with some Greek yogurt or cream cheese to make a creamy and tangy dip. It's a great way to add some flavor and nutrition to your snacks or appetizers.
Overall, blueberry vinegar and vinaigrette are versatile ingredients that can be used in many ways to enhance the flavor and nutrition of your meals. Try experimenting with different recipes and combinations to see what works best for you.
Follow my canning and preserving board on Pinterest.