Do your kids have a room full of stuffed animals that they just can't seem to part with? One of my readers wrote to me and said that they had 105 stuffed animals they wanted to display. Here are some creative ideas for displaying them without having to get rid of all of them or store them all away.
This post may contain affiliate links.
Floating Display Shelves
For smaller stuffed animals you can place floating display shelves on the wall up high, 12-18 inches away from the ceiling, and line the stuffed animals up along the wall. One of my sons has done this with the Funko Pops that he's collecting and they look really nice.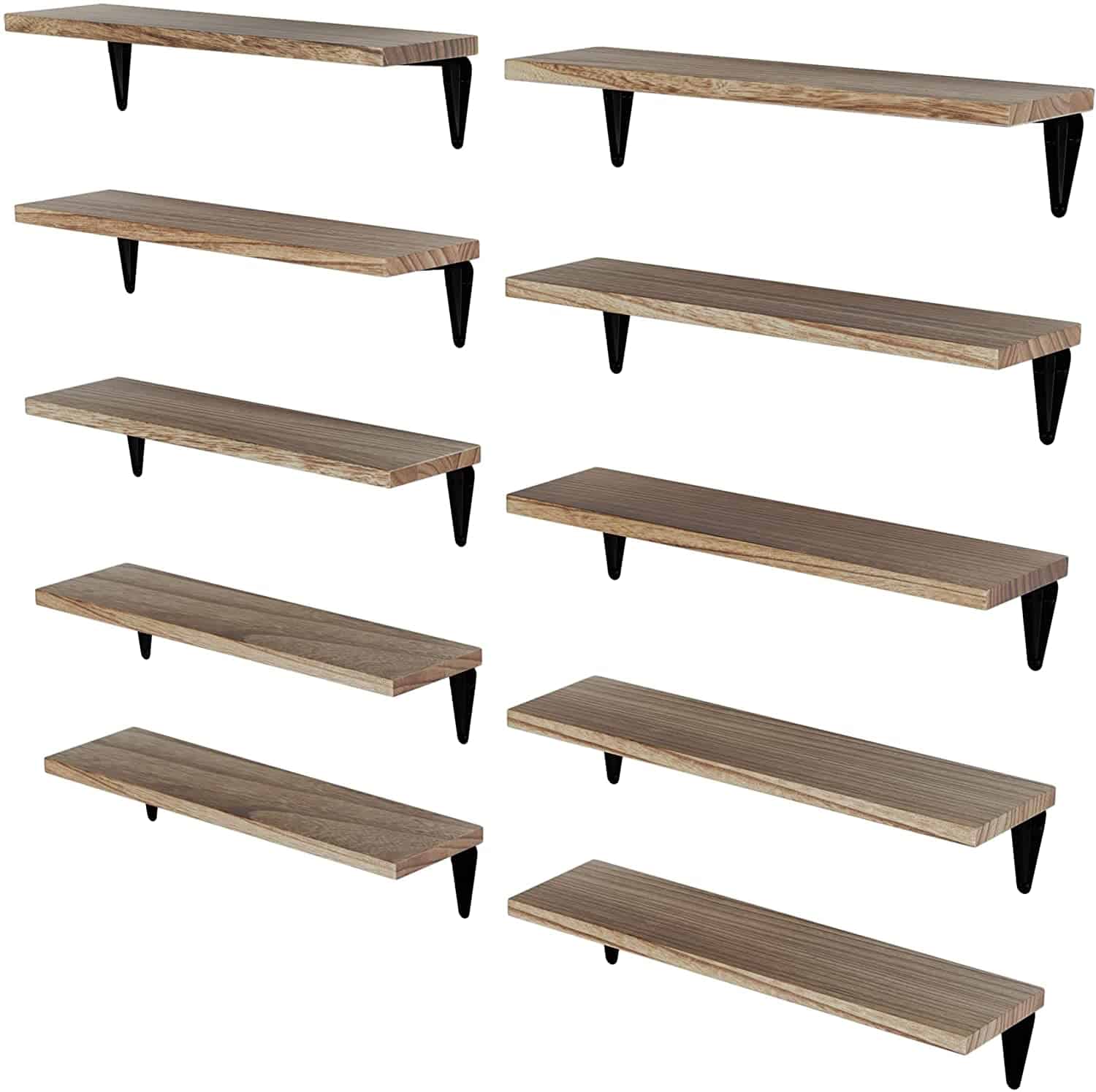 Wood Floating Shelves for Wall Storage, Small Bookshelf Set of 10, Hanging Book Shelves for Living Room, Bedroom, Office, Burned Finish Display Shelves
Stuffed Animal Hammock
Stuffed animal hammocks are a great way to display stuffed animals. You just hang them in the corner of a room on the wall, and arrange the stuffed animals in the hammocks.
These hammocks are very inexpensive and come in packs of two.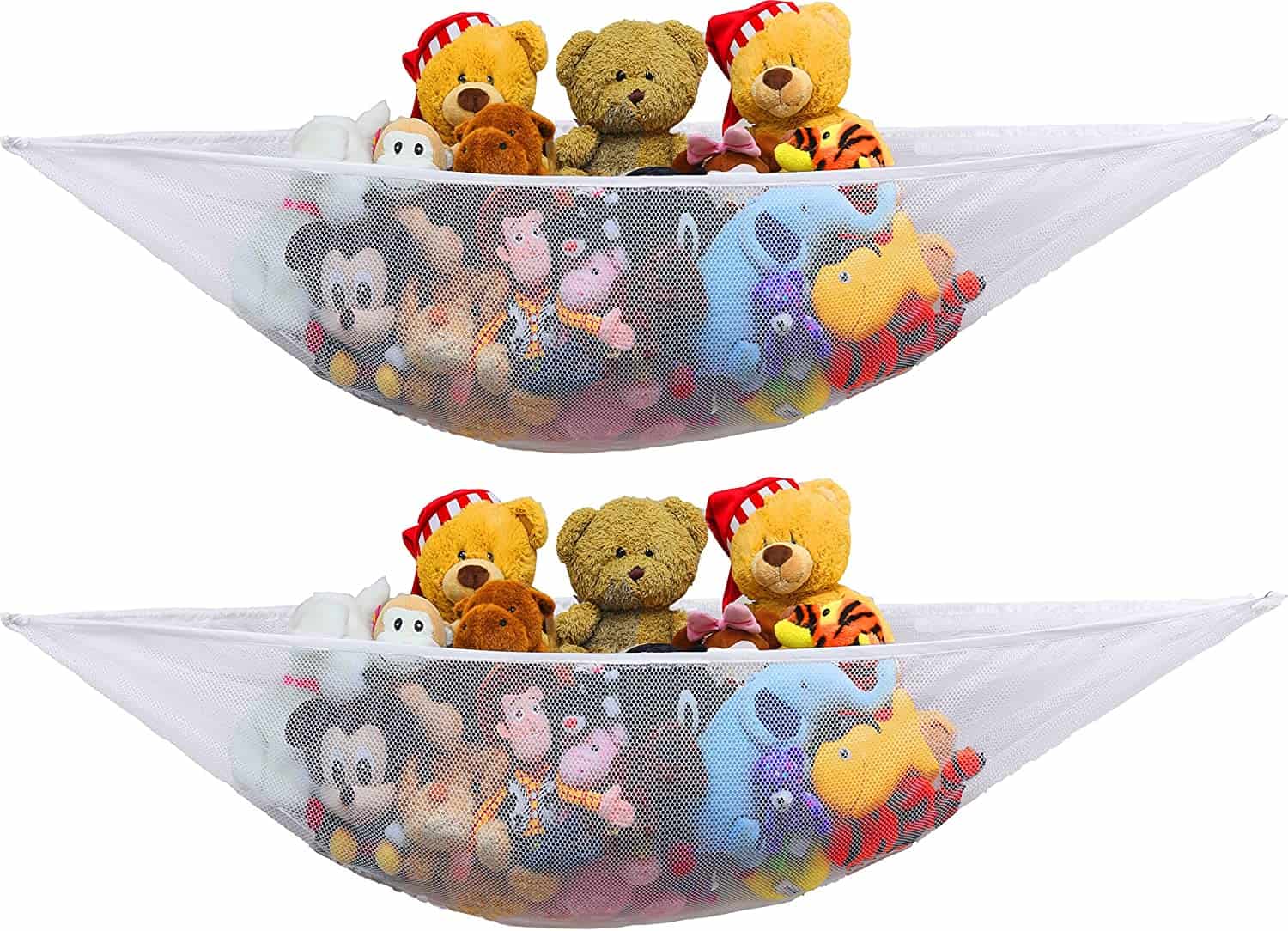 2 PK – Simplehouseware Stuffed Animal Jumbo Toy Storage Hammock
Over the Door Organizer
You can also purchase an over the door style organizer to display stuffed animals, similar to a shoe organizer. This organizer has 5 large clear pockets to organize all sorts of stuffed animals.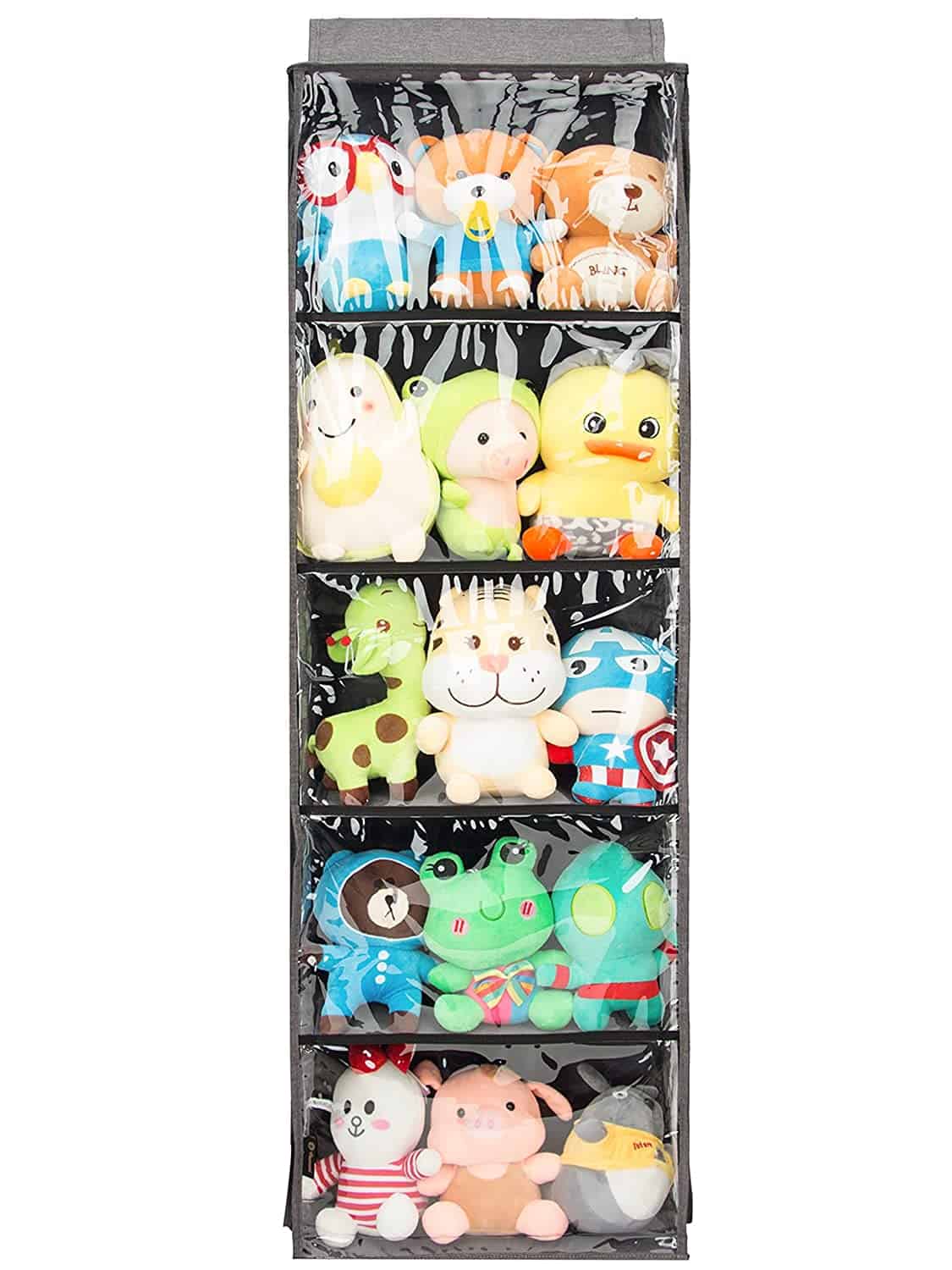 Hanging Over The Door Toy Organizer for Stuffed Animals with 5 Clear Dust-Proof Pocket Organizer for Display Kid's Toys
Toy Storage Chain
This toy storage chain is a creative way to store and display stuffed animal collections. Just hang the chain from the ceiling in the corner of a room.
The chain has 20 clips to attach your child's favorite stuffed animals or other toys. This chain can be used for many different storage purposes and is fairly inexpensive too.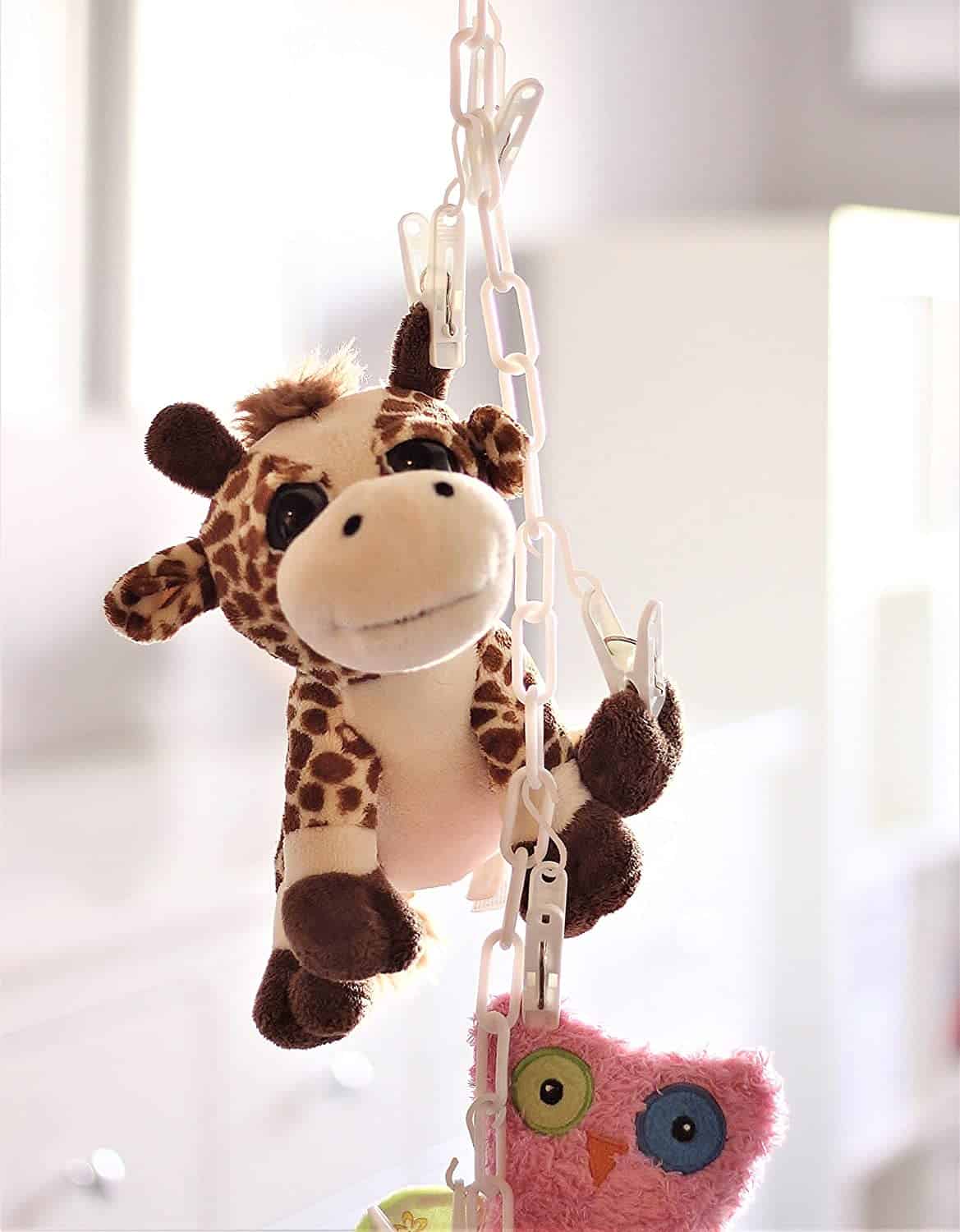 Multipurpose STORAGE Teddy CHAIN -White TOY ORGANIZER + 20 Clips for Plush Toys Art & Accessories
You don't have to let stuffed animals take over your or your child's life! These creative storage solutions will help you get your stuffed animal collection under control so that you can have them organized and on display so that they can be fully enjoyed the way they were meant to be.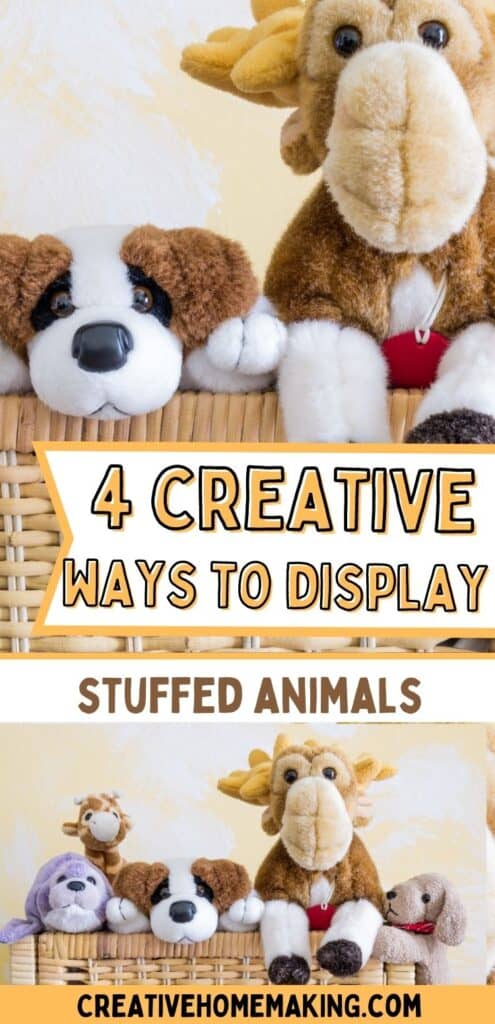 Follow my Creative Homemaking board on Pinterest.
Related Articles