These Valentine's Day candle holders made with mason jars are really easy to make. All you need are a few simple things you might already have laying around the house. These candle holders can also be easily customized for any season or holiday.
This post may contain affiliate links.
Valentine's Day Candle Holders
Supplies Needed:
Glass candle holders
Valentine's Day tissue paper
Scissors
Paint brush or sponge brush
These candle holders are fun and easy and you can have them done in less than an hour. You can use any kind of glass votive candle holders for these. I bought mine at the Dollar Store.
Next tear up some tissue paper into small pieces (approximately 1 inch or so). I found some cute Valentine's Day tissue paper at the Dollar Store.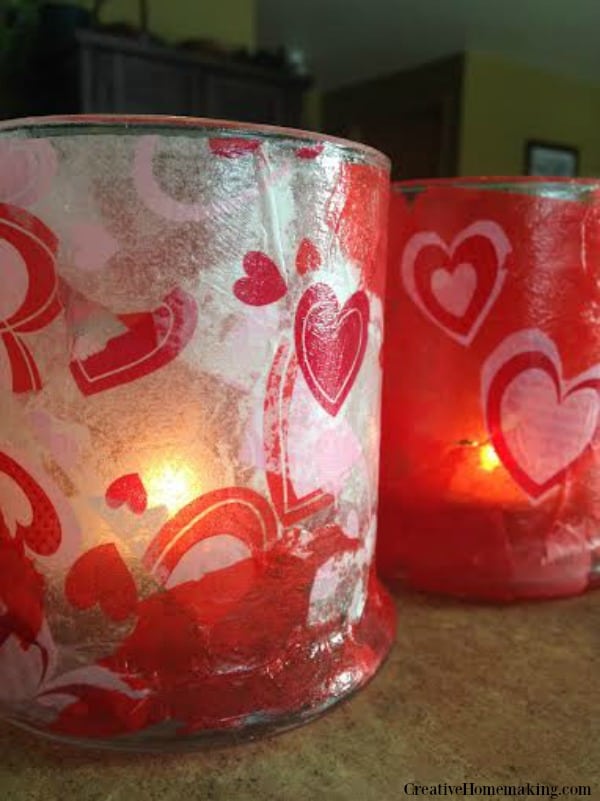 For one candle holder I ripped all the tissue paper for the project. For another candle holder I used scissors to cut out some of the heart shapes.
Put down some sheets of newspaper to protect your work area. Paint a coat of Modge Podge (decoupage) on your clean, dry candle holder.
Carefully lay the pieces of tissue paper on the candle holder. Press them down as you go. It is okay to overlap pieces of tissue paper. After you have covered the surface of the candle holder, brush on another coat of Modge Podge.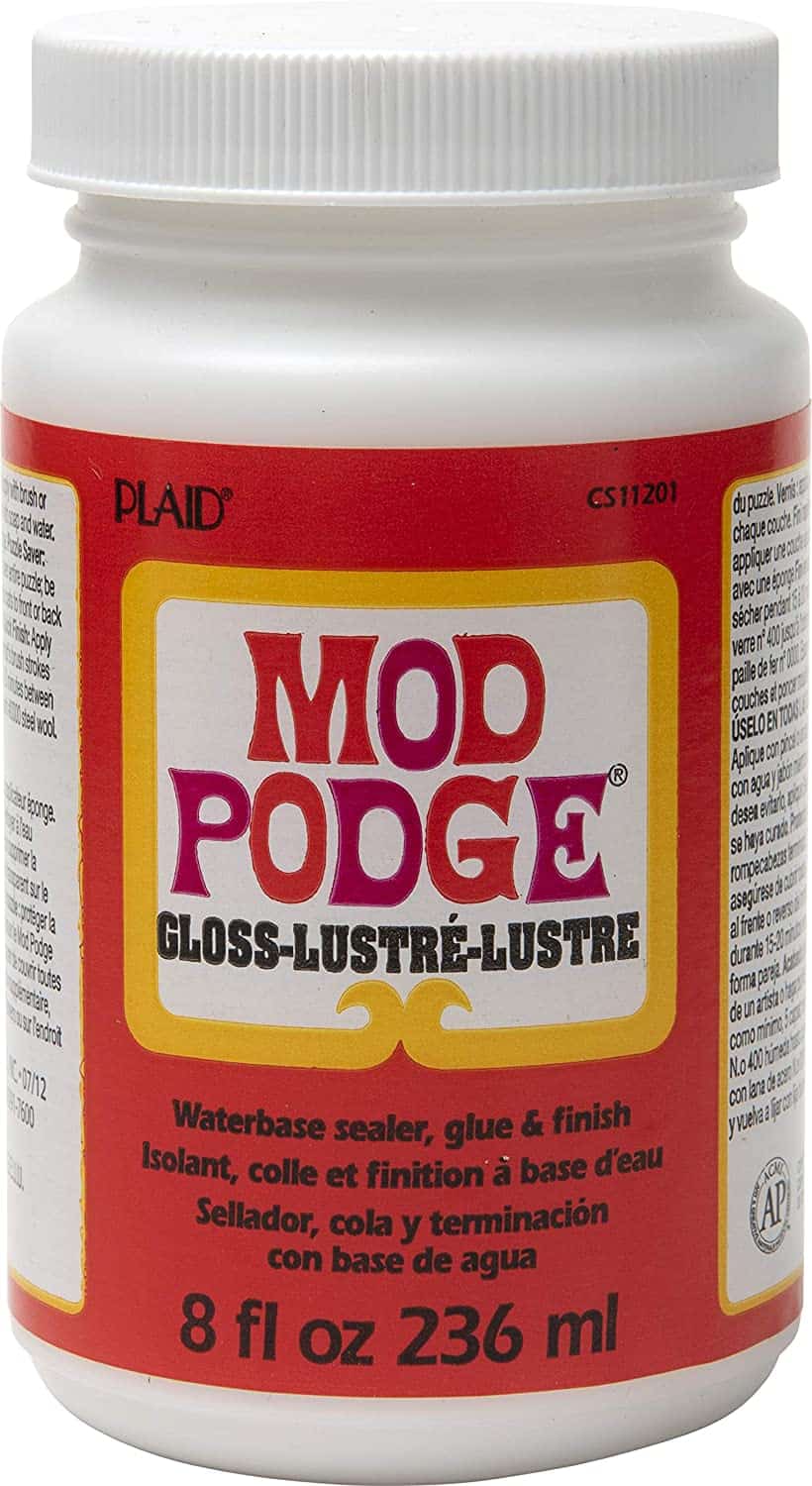 Mod Podge CS11201 Waterbase Sealer, Glue and Finish, 8 oz, Gloss
Look the candle holder over, and if you have missed any spots you can add some more tissue paper. If you have cut any shapes out, such as heart shapes, you can place these on top of the first layer of tissue paper.
After that layer has dried, paint on one more coat of Modge Podge and let everything dry.
That's it! These Valentine's Day candle holders are so cute. Another time I used yellow tissue paper and then put butterflies I had cut out of wrapping paper on top. These look really beautiful with the candlelight shining through them.
More Valentine's Day Ideas
Follow my Valentine's Day board on Pinterest.