DIY Plant Food
This post may contain affiliate links.
Did you ever wonder if you could make homemade plant food? Over the years our readers have submitted some of their tips for making their favorite homemade plant food. One of my personal favorites is to use Epsom salts. Did you know you can use Epsom salts in the garden too?
After you pick out the homemade plant food of your choice make sure to check out these amazing water globes that you can place in your houseplants and they will self water for up to 2 weeks! I need to get me some of these.
Epsom salt is a common fertilizer that can be used in your yard and garden. Right on the bag it says that you can sprinkle 2 tbsp. of Epsom salts around the base of tomatoes, roses, evergreens, azaleas, rhododendrons, and trees. It is also great for fertilizing indoor plants.
Homemade Fertilizer for Houseplants
Try this DIY recipe: Once a month, you can water your houseplants with a mixture of: 1 tablespoon Epsom Salts, 1 tsp. baking powder, 1 tsp. salt, 1/2 tsp. household ammonia, 1 gallon of water.
You can store the plant food solution in an empty gallon sized container and then pour as needed into your watering can.
* One reader suggested giving houseplants your leftover cold coffee. This works particularly well for ivy plants.
* Another method is to collect eggshells after baking and place them in a glass jar covered with water. Don't put the lid on tight.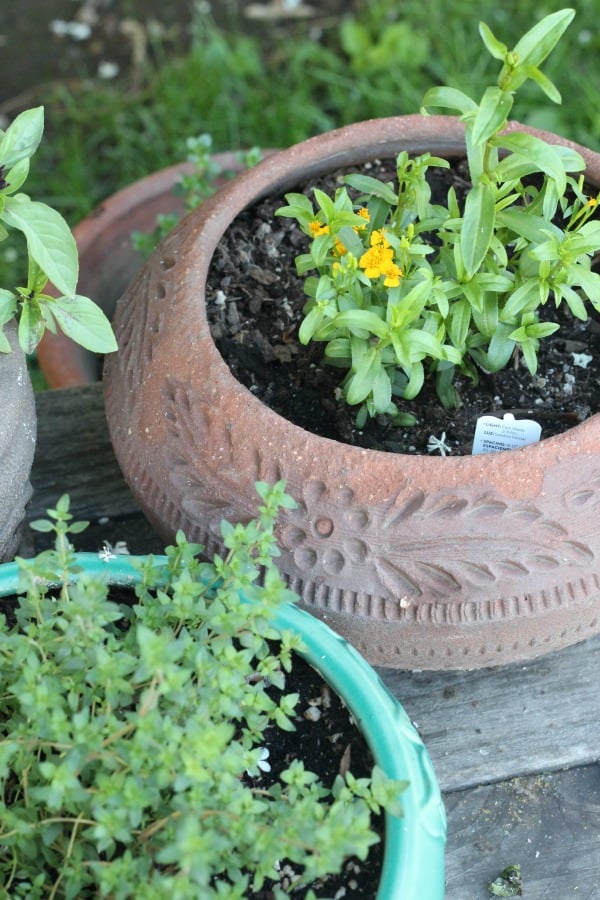 Let the eggshells sit for about a month and keep adding additional egg shells as you acquire them. Add more water if necessary.
Homemade Indoor Plant Food
When you are ready to fertilize, dilute it (1 cup egg shell solution to 1 gallon plain water) and use it to water all of your plants. Your plants will love it!
* According to another reader, Knox unflavored gelatin is really good for houseplants. They agreed that mixing finely crushed rinsed eggshells into your potting soil would give your houseplants a good boost. The eggshells are a good substitute for bonemeal
* If you have a fish tank, when you change the water in the tank, use the water you take out to water your plants. Your plants will love fish fertilizer!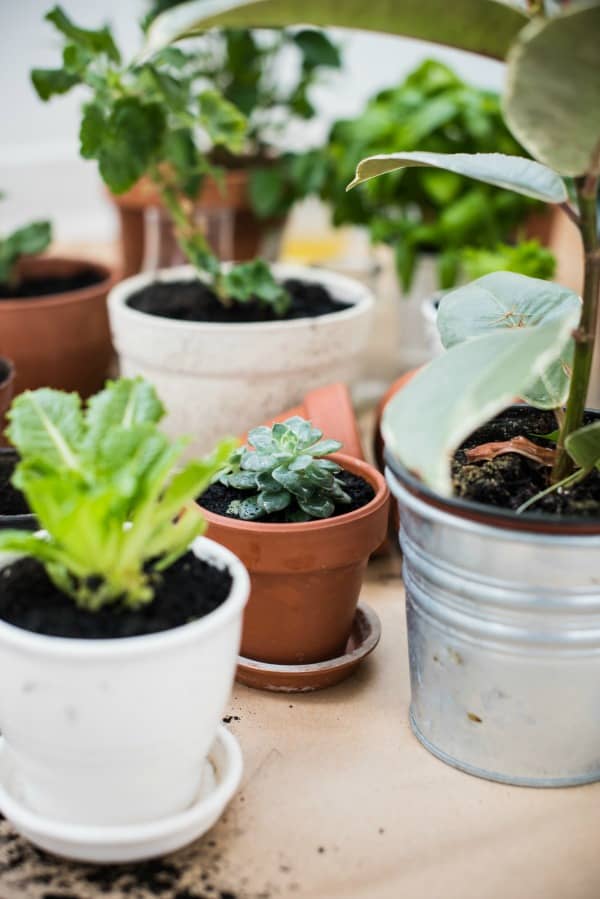 * One reader once a month pours a can of room temperature beer into each of her plants. She has had one plant for over 15 years.
* A wonderful plant food is regular green tea. Dilute the tea with two gallons of water. You can use this every time you water. Plants love it.
* Another homemade plant food recipe featuring beer is: 1 cup beer, 1 cup epsom salts, 1/2 cup ammonia, and 2 cups water. Use 1/2 oz. on each plant every two weeks. Great for all houseplants, especially orchids.
* One last recipe is: 1 cup used coffee grounds, egg shells from 2 eggs (process in coffee grinder), 1/16 oz. ammonia, 1 cup water, 1/8 tsp. Epsom salts.
Stir together until well mixed. You can spoon this mixture around the base of most flowering plants, except for African Violets. Don't mix it into the soil, just let is sit on top if the soil. Apply this mixture monthly.
Don't forget to check out these glass water globes, they'll make your watering chores much easier!
Related Gardening Hacks
Follow my gardening board on Pinterest.
Best Homemade Plant Food