Zinnias are a beautiful, easy to grow annual. They come in many different colors: red, yellow, orange, purple, white, and green. They also grow to different heights. The dwarf or miniature ones can be as short as six inches, while the tallest ones can grow up to five feet tall.
This post may contain affiliate links.
With their long stems they are good flowers to cut and bring into the house. With changing the water every other day, I have had zinnias last for up to two weeks in the house.
When to Plant Zinnias
Zinnias will do well with directly sowing them in the ground. Plant zinnia seeds in a sunny spot, late in spring after danger of frost and the soil temperature is warm.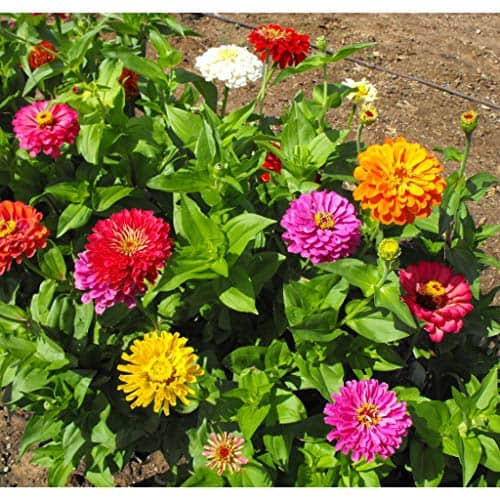 David's Garden Seeds Flower Zinnia Mixed Colors California Giants SL0987 (Multi) 500 Non-GMO, Heirloom Seeds

Zinnia Planting and Care
Zinnias should be thinned so the miniature ones are about six inches apart and the taller ones twelve inches apart.
If you want your zinnias to be bushy, pinch the tips. Keep the faded flowers cut to encourage your plants to grow more blooms and keep the growing season going longer.
Related Article: What Can I Plant in July? A Guide to Summer Gardening
Zinnias are prone to mildew so if watering with a sprinkling can don't sprinkle the water on the flowers. Sprinkle the water on the ground close to the base of the plant.
If you live east of the Mississippi chances are good you will have Japanese beetles feasting on your beautiful zinnias. These beetles are about one half inch long with a copper color body and metallic green head.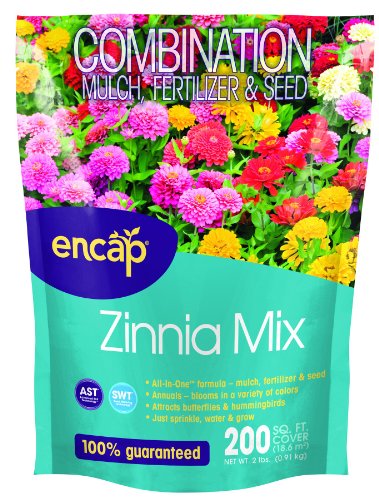 Encap 10806-6 Zinnia Cut Flower Mix, 2 Pounds

Japanese beetles traps are available at garden centers and are highly effective. So effective the bait will attract Japanese beetles from your neighbor's yard also. With so many Japanese beetles flying around, it's best to place the trap 100 to 200 feet from your zinnias.
Another way to control the Japanese beetle population is to pick the beetles off your flowers and then step on them or pinch them between your thumb and forefinger. Be sure to wear gloves if you try the latter method.
Zinnias are so easy to grow a child can grow them and are a good flower for young budding gardeners to plant.
Written by Barb Jensen. Reprinted with permission.
Follow my gardening board on Pinterest.
Related Articles