Do you have baby oil in your hair and can't get it out? Try these easy tips for getting baby oil out of your hair.
This post may contain affiliate links.
Dish Soap
As dish soap is good for removing grease from your dishes, it also works to remove oil from your hair. A lot of people have had success getting baby oil out of their hair with Dawn dish soap.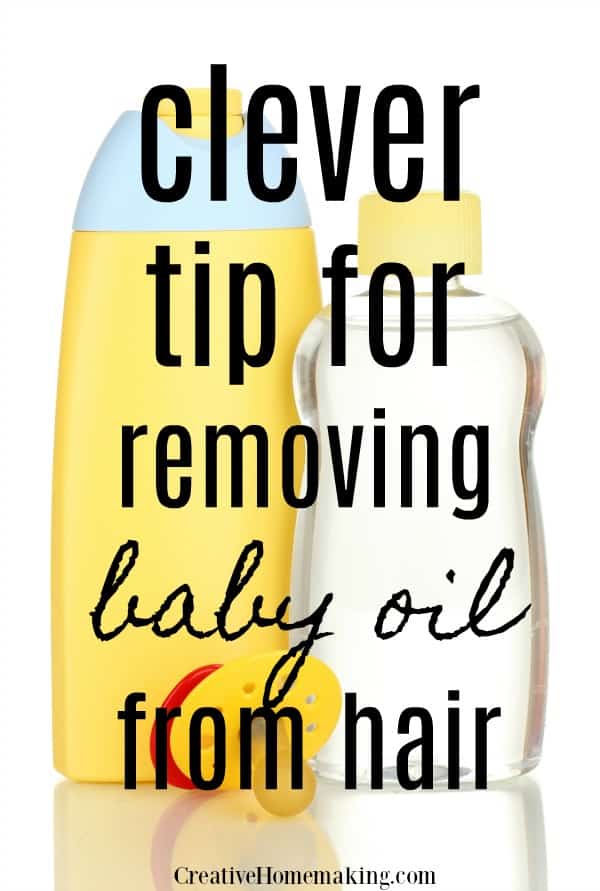 Baby Shampoo
Baby shampoo works great for removing baby oil from hair. Wash hair as usual, repeat if necessary.
Lemon Juice
Lemon juice will also work to remove oil from your hair. Pour about a cup of lemon juice over your hair, working it into your hair. Rinse well. Lemon juice will bleach your hair if you go out in the sun with it in your hair.
Baby Powder
Sprinkle baby powder all over your hair, then brush it into your hair really well. The baby powder will soak up the baby oil. Shampoo as usual to remove the baby powder.
Related Cleaning Hacks
Follow my cleaning hacks board on Pinterest.