Decorate your tables with some of these fun-loving beach themed wedding centerpiece ideas. Each centerpiece is easy to put together, so anyone can do them.
This post may contain affiliate links.
1) Buy some children's pail and shovel sets. Use these as your centerpieces. You can fill them with fresh fruit or candies (lifesavers would be perfect). You could also fill them with sand and place several seashells placed on top.
2) Buy large, pillar candles with seashells embedded in the wax. Set the candles in a low, flat dish that contains a bed of sand.
3) Fill clear glass bowls with colored water. Layer the bottom with seashells and "starfish" (fake of course). Float a candle on the top.
4) Another bowl idea. Fill with water and tint it blue with food coloring. Buy some of those fake tropical fish you see in novelty stores. Float them in the water.
5) Last idea with the bowls. Place colored sand in the bottom of the bowl (available at craft stores). Fill with water. Tint it a light blue if desired. Place a "castle" on the bottom of the bowl (you can find items such as this at any pet store that sells fish). Add a bit of fake seaweed for affect.
6) See if you can track down some miniature lighthouses to use as centerpieces. Check out your local hobby store.
7) Make seashell candles. Use large seashells and fill with melted beeswax. Insert a wick in the center and let set.
8) Create colored sand bottles. Get some unique shaped bottles and pour colored sand into them. You can make some very interesting designs using different colors of sand. Insert a taper candle into the top of the bottle.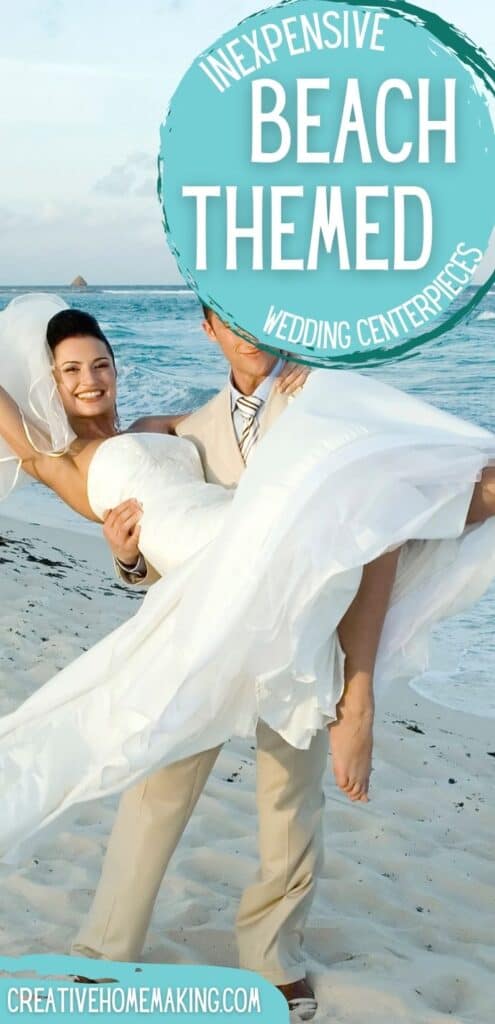 Follow my Creative Homemaking board on Pinterest.
Related Articles