These are my before and after photos since I started using Plexus products! The photo on the left was taken 5 years ago, and in the more recent photo on the right I weigh only 15 pounds less.
This post may contain affiliate links.
I never knew how much inflammation I had until I saw these before and after photos. Inflammation is real! I feel better and have more energy at 50 than I did at 40.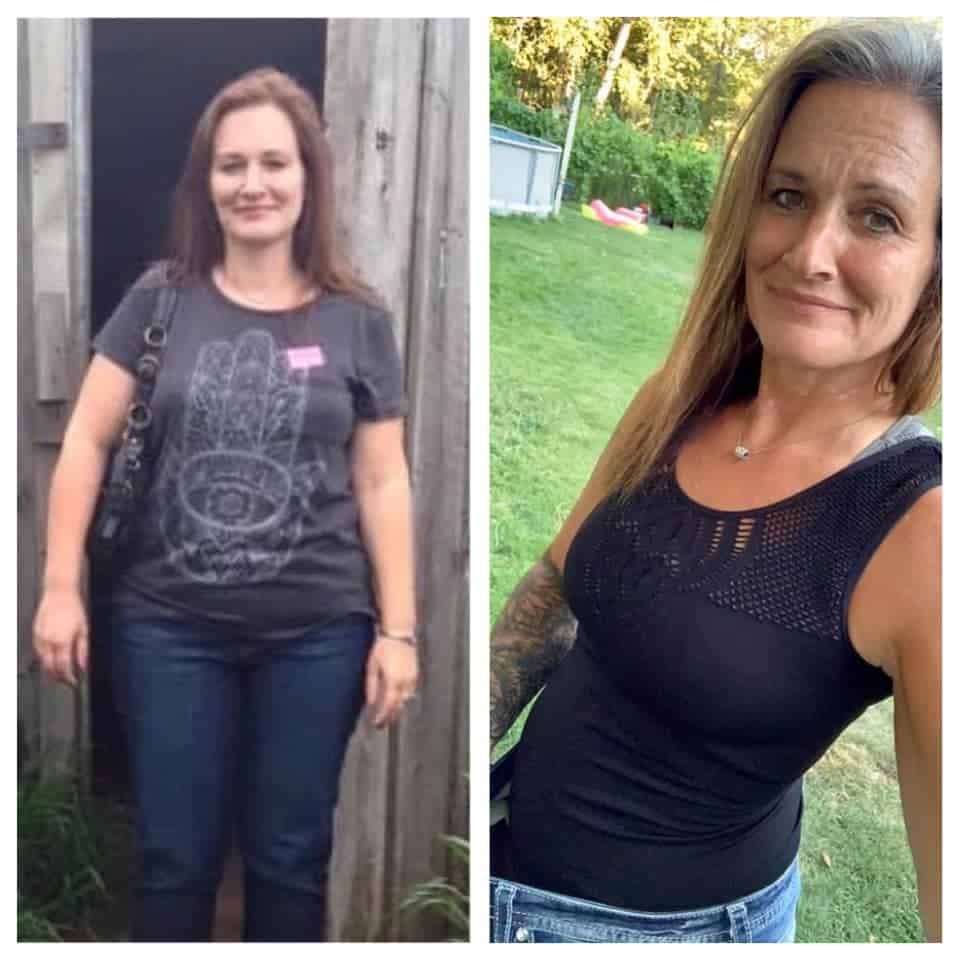 Order your Plexus welcome pack here. Click on "enroll as ambassador" to get wholesale prices.
If you are looking for more energy, less inflammation, and better gut health, pick:
TriPlex Welcome Pack $99
-1 bag Slim (pink) drink
-ProBio5 Probiotic (30 days)
-Biocleanse (30 days)
If you are wanting to lose weight, this is our most popular welcome pack, and how I was able to lose and keep off more than 30 pounds:
Healthy Weight Basics – Trim Welcome Pack $99
-1 bag Slim (pink) drink
-Metaburn Metabolism Hormone Booster (30 days)
-1 Bag Lean Meal Replacement Shakes (30 days)
All welcome packs come with a 60 day money back guarantee.
Questions? Email me at rachel @ creativehomemaking.com