I have been making homemade play dough for a long time. It is really easy to make, and my kids love it. If you think it's only fun for preschoolers, you might be surprised. My 11-year-old's have just as much fun playing with it as my 7 year old! This pumpkin pie play dough is a fun idea for Thanksgiving.
This post may contain affiliate links.
This is just a basic play dough recipe with pumpkin pie spices added. I doubled the recipe to make enough play dough for four children.
Pumpkin Pie Playdough Recipe
Ingredients:
1 c. flour
1/2 c. salt
1 c. water
2 tbsp. vegetable oil
2 tbsp. cream of tartar
1 tsp. maple extract
2 tbsp. pumpkin pie spice
Orange food coloring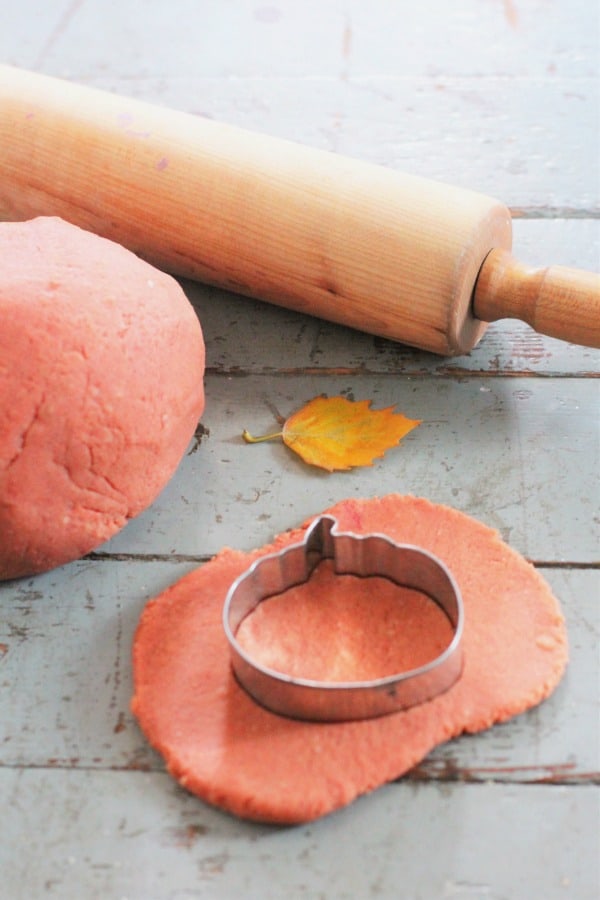 Directions:
Stir flour, salt, water, oil, and cream of tartar together in a sauce pan. Add pumpkin pie spice and the maple extract. Add food coloring until desired color. You can mix red and yellow food coloring to make orange, or Wilton sells some great food colorings of any shade. I found a really pretty orange.
Heat mixture until dough pulls away from sides of pan. Remove from heat and turn out onto waxed paper to cool. Knead together until the consistency of play dough.
When not in use, store in a sealed container like a gallon sized Ziploc bag.
My kids really loved playing with this pumpkin pie play dough. It really does smell like pumpkin pie!
Like this easy, fun fall craft idea? You might also like this recipe for crock pot spiced pumpkin latte.
Related Articles
Follow my Fall and Thanksgiving board on Pinterest.