After I started using my laptop computer all of the time I noticed at Walmart that you can buy cleaning wipes made especially for electronic screens (computers, televisions, cell phones).
This post may contain affiliate links.
I bought a package and was very happy with them, but they are almost $5 for 25 wipes! I thought there must be an inexpensive alternative.
In my search for a DIY alternative to the store bought version, I ran across this recipe. I am never ceased to be amazed about how easy it is to make your own household cleaning products!
DIY Electronic Wipes
Ingredients:
Roll of paper towels
White vinegar
Empty wipes container
Distilled water
The instructions for this project are very similar to the instructions for making your own household disinfectant wipes.
Cut a roll of Bounty paper towels in half with a bread knife, and remove cardboard tube. In an empty household wipes container add 1/2 cup distilled water and 1/2 cup of vinegar.
Place roll of paper towels in and seal with lid. Turn upside down until all liquid is absorbed in paper towels. To use, pull each piece of paper towel out of the center, just like you would a container of store-bought wipes.
To use, make sure your electronic equipment is turned off first. Wring any excess liquid from your homemade wipe, it should not be dripping wet.
Make sure you use distilled water and not tap water. Tap water has too many minerals in it that are bad for your electronic screens, especially if you have hard water.
Distilled water is less than $1 for 1 gallon. AND you can also use the distilled water to make DIY eyeglasses cleaner.
I used a cheap brand of paper towels when I made my wipes. Although the wipes still work fine, you definitely want to invest in the heavier duty paper towels like Bounty.
The wipes will hold up a lot better than if you use the cheaper ones, and you will still be saving lots of money by making your own electronic cleaning wipes.
Please note that flat screen televisions have very delicate screens and require special treatment. Here are instructions for properly caring for the screens on flat screen tv's.
Like these tips? You might also like these tips for cleaning a flat screen TV.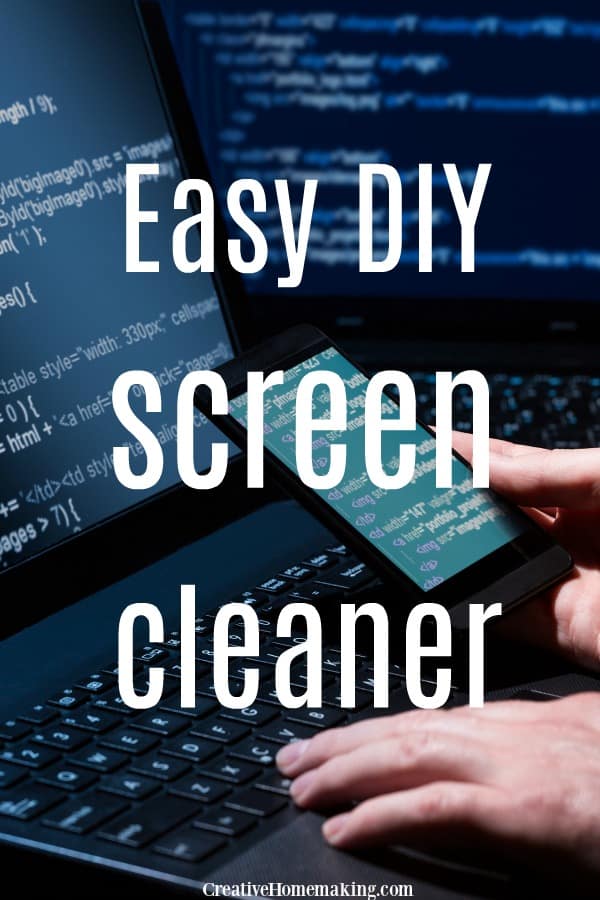 Related Cleaning Hacks